May 19, 2020
In the past few months the world has completely changed. The life that we knew as recently as February is gone (for now) and many businesses are faced with challenges our generation has never dealt with before.
As we prepare to get our field research team back out into the field safely next week, it's critical to take stock of what the GB retail and leisure landscape looked like before the pandemic hit in order to properly quantify the impact of lockdown. To summarise where we were before COVID-19 hit, I'm going to discuss a few of the key findings from our most recent analysis on 2019.


Vacancy and the slowdown in leisure
The GB Vacancy rate ended the year at 12.1% – the highest level since 2014. It'll be no surprise that going forwards we expect the vacancy rate to increase at a steeper trajectory than we have been seeing over the past few years. An important trend to note is the Leisure Vacancy rate change which hit a high of 9.4% in 2019. Leisure will be one of the sectors hit the hardest by the pandemic as these units have to remain closed for the longest period and when they do reopen, face the biggest challenge implementing social distancing to protect staff and customers.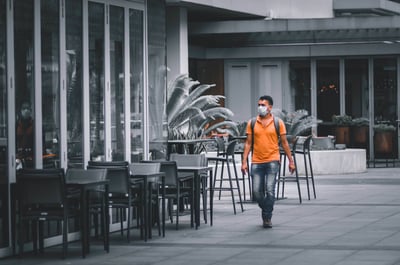 Photo by Victor He on Unsplash
Another corner of the market which will take the longest to recover will be shopping centres as consumers will be wary of entering enclosed spaces where it is easier to transmit the virus. At the end of 2019, 14.4% of units were vacant in shopping centres, the highest of all three location types we track. 4.4% of units have been vacant for over 3 years which indicates a longer term issue likely to be exacerbated by the pandemic.
Retail mix
Independent businesses were more resilient in the turbulent 2019 market losing 1,521 units compared to a much higher number of 7,648 chain units that closed across the year. Build into this the fact that 64% of the market is independent and the disparity becomes even more significant. As lockdown continues and businesses experience extended periods of lower sales revenue, there will be more brands who fall into administration or take steps to reduce their store network, which will see increases in the number of chain units closing across the country. However, there will be independent businesses who are unable to weather the storm with less cash reserves to last. We will be assessing the impact on both of these markets in the coming weeks.
Health and beauty growth
2019 saw continued growth of health & beauty categories with barbers, beauty salons, nail salons and health clubs all in the top 10 fastest growing categories across 2019. The rate of growth is likely to slow as increased competition leads to consolidation in this sector, as well as the sector being one of the last to reopen due to the challenges with social distancing. Alongside this, many independent businesses within this category may struggle to survive lockdown due to cash flow pressures. However, there are still opportunities in this market demonstrated by Next taking on some ex-Debenhams sites to convert into beauty halls, evidencing the strength and resilience of some of these categories.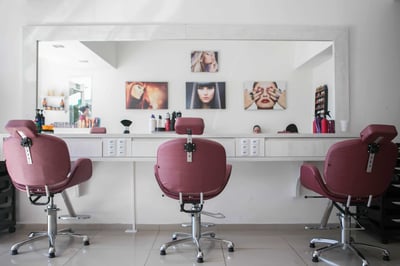 Photo by Guilherme Petri on Unsplash
Redevelopment
Redevelopment activity was up 385% in 2019 compared to 2015. The slowdown in retailer demand for space, increase in online spend and shortages in housing resulted in landlords converting retail property for other uses. Redevelopment from retail to residential property is the fastest growing area, rising from 2% in 2015 to 16% in 2019.
The shrinking pool of potential occupiers for retail park units led landlords to seek alternative uses for their space in 2019. Retail parks close to residential areas with good access to transport infrastructure will continue to be attractive assets as more logistics and warehouse supply is needed to fulfil increasing volumes of online sales. However, the COVID-19 pandemic has sped-up the expected increase in online sales so demand for this type of property will continue to increase. However, stores on retail parks will be the first to reopen with plenty of space for queueing outside and parking which may breathe new life into these assets.
As we slowly come out of lockdown, we will be capturing as much data on the changing market as possible. For now, to access our full analysis on the market pre-covid, you can download a copy of our analysis for free here.