Strategic Consultation and Analysis.
We can apply our expert analysis to any unique business challenge, pairing our expansive sector knowledge with world-class data to answer strategic questions in a detailed, actionable and evidence-based way.
We can also advise on the content and nature of the analysis you receive from us, ensuring that we deliver the most relevant, complete insights possible to support your project. Our findings can be delivered in a range of formats: as raw data or analysis, highly-produced reports or board-ready presentations.
Download a sample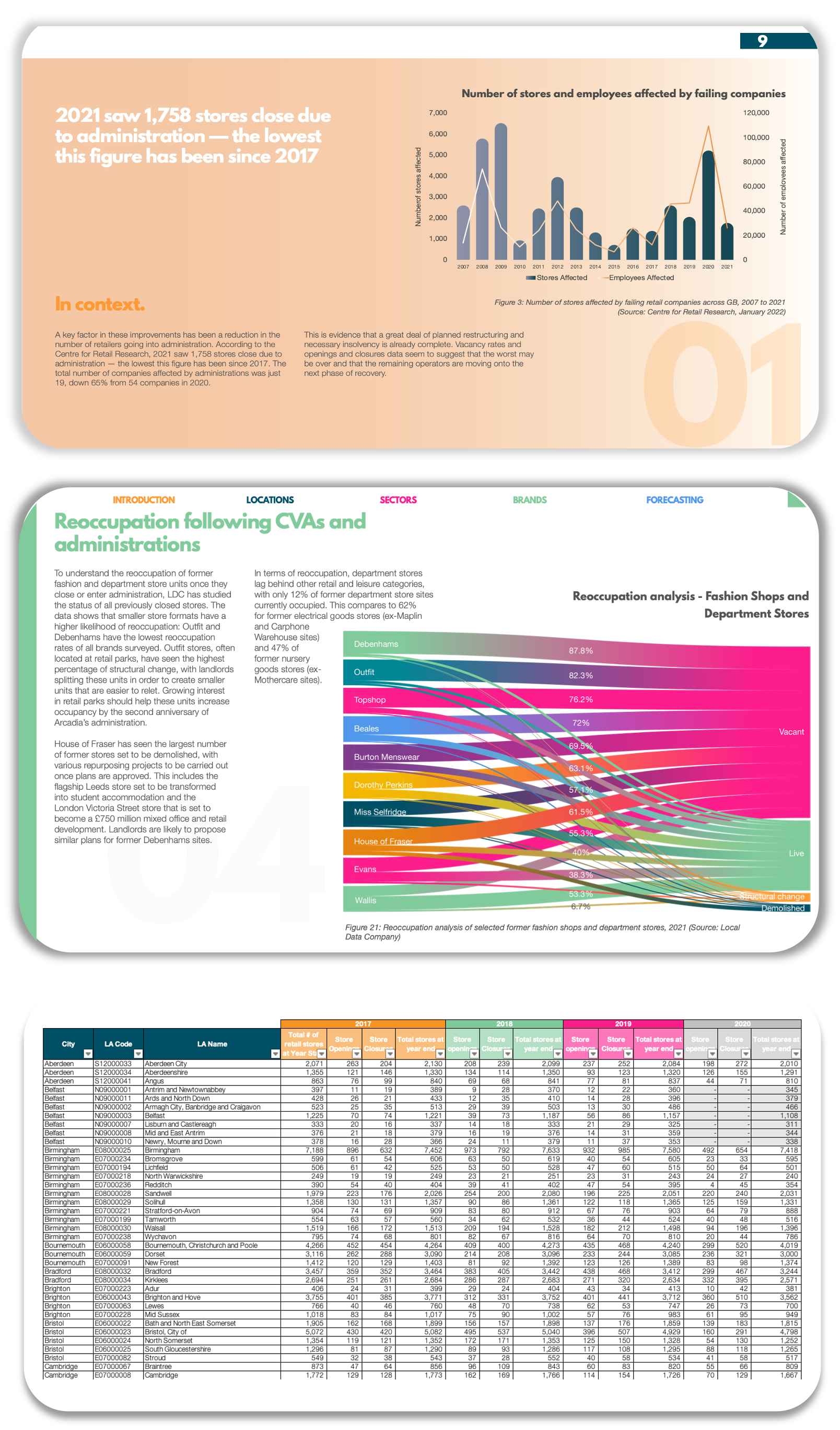 Covid-19 impact analysis
Store rationalisation planning
Dark kitchen expansion analysis
Council funding application support
City performance benchmarking
Portfolio due diligence
Acquisition strategy
Town regeneration planning
Asset due dilligence
Site feasibility analysis
Vacant site selection
Market sizing
Expert analyst team with extensive retail industry experience.
Insights can be tailored for seamless integration with existing systems and datasets.
Extended analysis through our in-store and demographic insight offerings.
Our clients say ...
MicrosoftTeams-image (28)