Our mission
for our market.
To support industry partners through periods of change by delivering best-in-class insight products which are accurate, evidence-based and actionable.
Our mission
for our business.
To develop the best talent and technology to deliver market-leading data and insights.
2003
The Local Data Company is founded by brothers Alex and Barnaby Oswald
2008
The company evolves from a data directory to an insights and consultancy business
2012
The field research team expands coverage to every high street, retail park and shopping centre in Britain
2019
LDC makes its first acquisition – Retail Locations, and with it integrates another layer of insight into its database of 700k units
2021
The On Site Research business is acquired which increases the size of the field team to over 250 and introduces new capabilities for in-store data collection into the business.
2022
Edge Analytics is the third acquisition to be made, which enables the business to build out demographic profiling and forecasting capabilities
Today
Green Street - a leading commercial real estate intelligence and analytics provider - acquires LDC to fuel further growth.
A Message From LDC Group CEO Barnaby Oswald.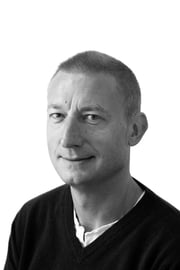 The year 2023 marks the 20th birthday of The Local Data Company. During that time, we have weathered some fairly large events, from the global financial crisis to Brexit, from the pandemic to the subsequent inflation, resulting interest rate hikes and ensuing cost of living crisis… "Resilience" is the word that springs to mind.
I think what has helped us most to stand the test of time is the culture we have spent so much time developing and investing in— the amazing collective of people who bring their all every day, leave their egos at the door, and lean into one shared goal. It makes for the most amazing environment to work in.
Today, we are a team of over 200 people, including over 150 researchers collecting data in the field week in, week out, come rain or shine (literally), visiting tens of thousands of stores every week. It is this painstaking work that is the bedrock of our whole business, enabling us to provide data, insights and strategic support to an ever-expanding range of businesses and sectors— effectively, anyone who is invested in, or exposed to, physical retail in some capacity.
The Group today encompasses three integrated businesses: Local Data Company (places); On-Site Research (pricing); and Edge Analytics (populations)— together, we enable our clients to plan for the future through data-driven strategic decisions.
The thought of the business still going in twenty years feels like an epic challenge we should all rise to!