January 16, 2019
After a month of indulgence, the beginning of a new year gives us a chance to start a fresh. January is the month where we all look to make (and break within a couple of weeks) new year resolutions. Dry January is a challenge that is widely accepted in an effort to get fit or to simply make up for all that happened in December. Something that is rapidly increasing in popularity is Veganuary, a challenge which simply involves eating vegan throughout January.
Veganuary is a registered charity that encourages people to try going vegan for the first month of the year. They reported that in 2018 the campaign grew by 183%, with 168,542 people signing up to go vegan. In an attempt to profit from the growing interest in a plant-based diet, savvy retailers have jumped on the bandwagon and have launched a range of vegan products designed to take some of this version of the 'green pound'.
A couple of weeks ago, Greggs went viral by launching their new vegan sausage roll, which divided the country in half, most notably Piers Morgan who was (and is still) outraged!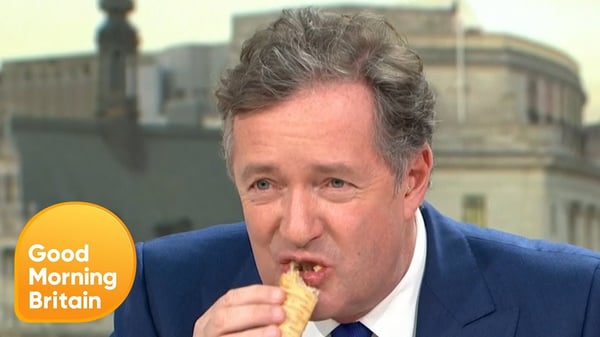 Greggs rolled out this vegan offering into 950 of their stores, however many customers like myself have been left empty-handed as they sold out quickly. Roger Whiteside, the Chief Executive at Greggs, said "Like many food retailers we have seen increasing demand for vegetarian and vegan products. We have been trying to develop a Vegan version of our famous sausage roll for some time now. It has not been easy but our taste panel customers all love this one, so we have decided to launch it as our contribution to Veganuary."
Marks & Spencer went a step further and launched a vegan-friendly range called Plant Kitchen at the beginning of January. April Preston, the Director of Product Development at M&S, said "This is the year we'll truly see plant-based food go mainstream. We're thrilled we've created a range which tastes as good as you'd expect from M&S, but is also vegan-friendly, so finally people don't have to compromise on taste."
Plant Kitchen contains over 60 items that are suitable for vegans from No Pork Sausages to Cauliflower Popcorn. Marks & Spencer are not the only supermarket expanding their product range, Waitrose also launched a sizable range of own-brand vegan products in October last year.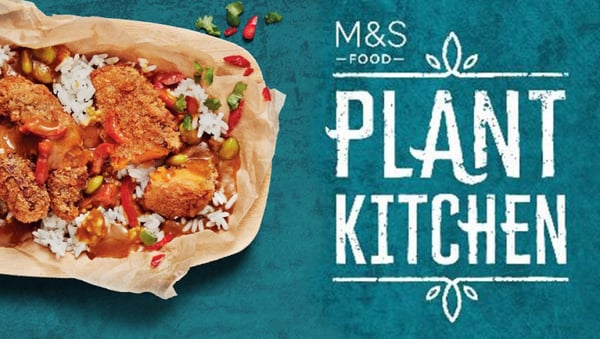 Asian-inspired fast food chain Itsu are continuously growing their offering with 40% of their range now vegan. Itsu have recently launched two new products to add to this range - a winter wonton & greens and losing your vegan'ity. We asked Charlotte Gibbs, Marketing Manager at Itsu why offering vegan options was so important. She told us:
"There's a huge amount of additional choice out on the high street, due to growing demand. Since 2016, there has been a 700% increase in veganism/plant based diets. As well as the veganuary campaign which has helped to raise awareness, this has been driven in particular by the grocers expanding their ranges with Wicked Healthy at Tesco in January 2018 and now Plant Kitchen from M&S. The veganuary campaign every year has also helped the movement get traction. Our menu at itsu is now 40% plant-based, something we see as being core to our philosophy of eating healthily and incorporating more vegetables into their diets."
It is clear that Itsu intend to be at the forefront of this healthy movement by offering a range of vegan products and continuously innovating to add more products to their menu.
Italian casual dining restaurant Zizzi recently launched the high street's first ever four cheese vegan pizza, the Quattro No-Maggio. The four varieties of vegan 'cheese' are smoked, cheddar, blue and 'Mozzarisella' which is rice-based dairy-free cheese alternative. Many other restaurant chains have followed suit by adding vegan-friendly options to their menu. Pizza Hut celebrated Veganuary by launching the Vegan Jack 'N' Ch**se Pizza, which includes vegan cheese and BBQ Jackfruit. TGI Fridays added their 'bleeding' vegan burger to menus across the UK, but animal lovers don't fret, beetroot juice is what makes the burger 'bleeding'. Frankie and Benny's has also added 20 new vegan options in a bid to attract this new customer base into their stores.. Elise Ash, the Brand Director of The Restaurant Group who own Frankie and Benny's told LDC:
"We know that interest in vegan food is booming and not just for vegans. Because of this, and following the response to the vegan beet burger we launched in Frankie & Benny's last year, we wanted to do something just a little different whilst also celebrating some of our Frankie's favourites. Having something for everyone is important to us at Frankie & Benny's so we're pleased that we now have over 20 great vegan dishes on our menu, including chickenless nuggets, a vegan ice-cream sundae complete with vegan squirty cream, and options on our children's menu too. It's great to see the market getting behind this range in our restaurants"
LDC data supports the notion that the demand for plant-based meals is on the rise, as in the 12 months from January 2018 to January 2019, there was a 55% increase in vegan restaurants GB wide. It'll come as a surprise to no-one that the majority of these vegan restaurants are in London (18), however the rest of the country is following this trend as growth can be seen in every region apart from the North East and Scotland. What may surprise you is that there is a booming vegan culture across Yorkshire and the Humber with 12 of 48 total vegan restaurants located in this region! Sheffield leads the way for vegan restaurants in this region and also has the accolade of being the greenest city in Europe, with 4.5 million trees, more trees per person than any other city. All of these vegan restaurants are currently independent, so in the LDC office we'll be taking bets on which brand will emerge as the first ever vegan chain of restaurants. Whist the total number of vegan restaurants is still relatively small, we highlighted this increase in June last year at our mid-year summit, showing how small nuances in data can help us to predict national trends.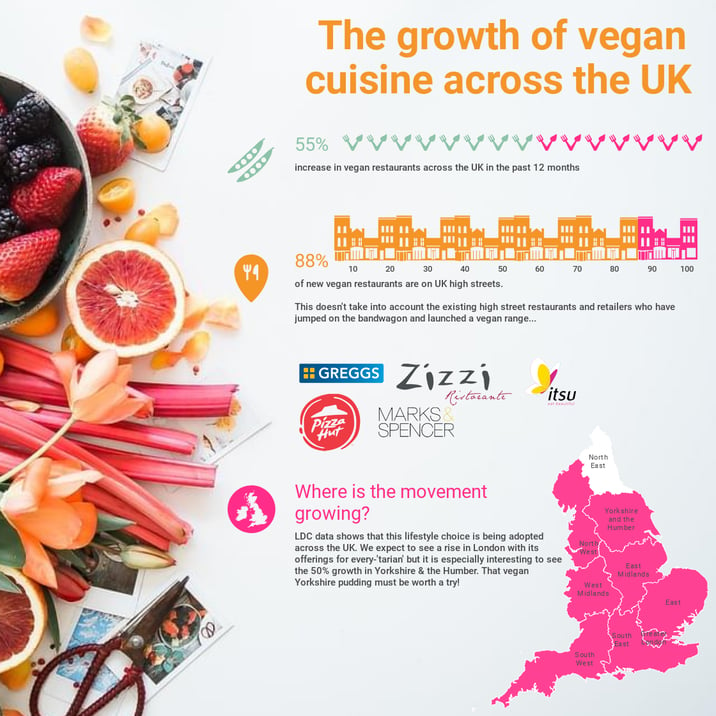 In the first six months of 2018, leisure saw a significant net decline, the first net decrease for four years. Whilst pubs were a main contributor to this decline, it is still encouraging that vegan restaurants experienced growth despite the challenging trading environment the market is facing. Further to the increase in numbers of vegan restaurants, it is evident that supermarkets, restaurants and other food operators are innovating their menus to cater for these new markets as veganism emerges into the mainstream. Brands are under enormous pressure to innovate and stand out in order to survive, so the influx of vegan-friendly dishes may not come as a surprise as retailers aim to get an edge over their competitors. Offering this new cuisine not only opens up a new market of consumers and jumps on a national trend, but also gives retailers an opportunity to show customers that they care about the environment. The detrimental impact of meat production on the environment has been widely publicised in recent times, and retailers who want to speak to the ethically-minded generation are able to show that they also care about sustainability.
It is for these reasons (and many many more) we believe that Veganuary is here to stay and we predict many more years of growth for this healthy, nutritious and meat-free way of eating. For now though, I remain a flexitarian… but that's a whole other story…