July 3, 2020
This Saturday, as well as being a national holiday across the pond, marks the long-awaited reopening of the hospitality sector across England, as well as a handful of health & beauty categories. These businesses were amongst those which felt the force of the pandemic the hardest, especially smaller brands or independent businesses who were not able to deliver to customers or take advantage of online delivery platforms.
Many retail categories which are due to reopen tomorrow are predominantly independent occupiers and therefore the performance of this sector will be a huge part of the puzzle in the recovery of the entire UK retail economy. Despite the widespread notion that the expansion of multiples has created similar-looking high streets, we know that this is not the case as 64% of the GB retail and leisure economy is independently owned. On top of this, for the past few years this sector has been much more resilient than the 46% of the market comprised of national and international chains.
The 4th July will see 10 within the top 15 predominantly independent categories given the green light to open (even if some have already stated that they are not ready to do so just yet). In regard to volumes of units, independent coffee shops top the list at 20,157 units across GB (note this figure is based on numbers before the mass temporary closures in March this year).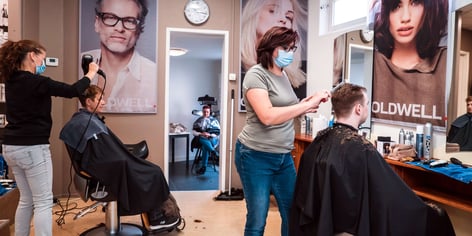 Photo by Ewien van Bergeijk - Kwant on Unsplash
Second on the list is hairdressers and with many sporting alarming variations on previous hairstyles (myself included!) which will be a welcome addition to our quiet high streets.


Top 15 categories by number of independent units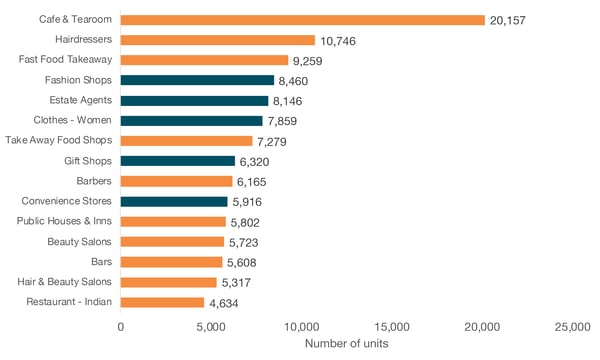 Figure 1: Top 15 categories by number of independent units across England (Source: Local Data Company)
Independents make up on average 89% of the total market for these top 15 categories which indicates how critical the next few weeks will be for our understanding of how the independent market will fare after the COVID storm.


Percentage of units split by business type for top 10 retail categories by percentage of independents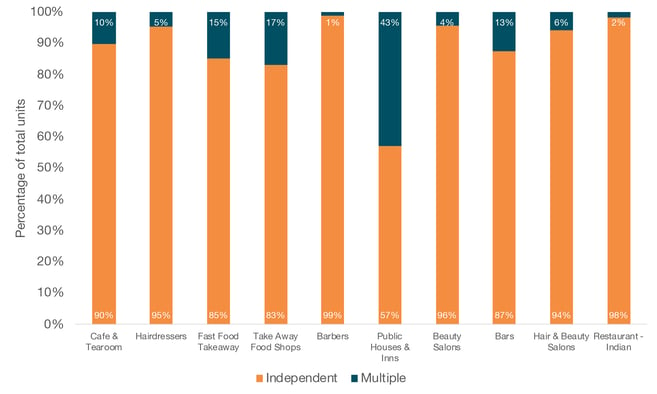 Figure 2: Percentage split by business type for the top 10 largest independent subcategories reopening on 4th July (Source: Local Data Company)
Many are trying to predict what will happen to our shops, high streets, retail parks and favourite brands over the coming weeks, months and years, which is challenging at the moment given how dynamic the market is, and with so many variables changing like the threat of local lockdowns and talk of changes in planning laws just this week alone. However, as a business we remain committed to tracking the impact of the pandemic in real time as our hard-working field research team carefully gather as much data as possible as quickly and efficiently as possible.
Each week our field research team are working overtime to collect updated information and have so far visited over 100,000 shops since we returned after a short hiatus during lockdown. This data is sent back to our office team each day for quality control and is available just a week later. This efficient process will result in our ability to quantify and track many of the changes to the physical marketplace that we are all bracing ourselves for.
In the meantime, for those heading to the pub, check out our dataviz which shows you which cities have the most pubs here.