November 15, 2019
As the Local Data Company's recent findings make all too clear, any traditional view of retail is fast becoming obsolete and perhaps might even be deemed nostalgic.
Whether it's the wave of increased vacancies seemingly turning our local high streets into ghost towns, or the prolonged slowdown of overall sales growth – including online – it is clear that the industry is undergoing fundamental structural change. But where will this shift take the industry and are we actually witnessing the demise of the sector?
Against the backdrop of regular negative news headlines, including multiple recent high profile casualties, you could easily be forgiven for taking a more pessimistic view of the sector's health. However, we must remind ourselves that retail is still growing overall – particularly when looking more closely at specific categories, sub-categories or alternative channels. Indeed, collectively, the sector still accounts for more than £360bn to the UK's economy.
Clearly such a major industry is not going to implode overnight. Far more likely, such spend will be reassigned, reprioritised and redistributed by consumers rather than revoked altogether. As such, we need to veer away from the compulsion to mourn an industry's supposed demise. Rather, we have to acknowledge and come to terms with its reinvention – including the rise of the platform business model.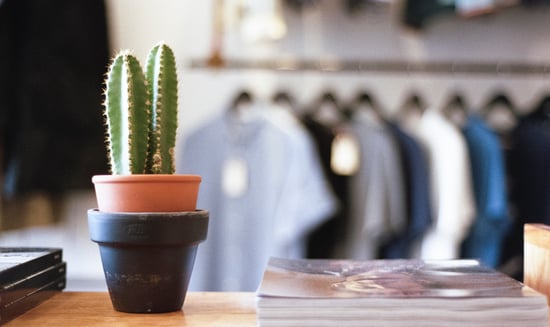 Retail is certainly no stranger to change. Since 1945, we've witnessed global retail evolve considerably. It has undergone multiple evolutionary phases that today co-exist alongside the traditional form we believe we know so well. Just consider the rise of the chain store, multi-format stores - out-of-town, online shopping or even shopping via social media. These are just some of the notable shifts that form part of our day-to-day lives.
Most recently though, it is the rise of retail platforms – think Alibaba, Amazon or Ocado – that have rewritten the once well versed retail handbook. Their rapid entry and domination, with their overarching customer-focussed ecosystem, has undoubtedly changed the way consumers interact with brands and retailers. It's no longer enough to be merely 'omni-channel'. We now appear to live in the era of 'omni-platforms', and retailers clearly have to adapt if they want to remain relevant and profitable alongside this shift.
A retail platform's all-encompassing approach is designed to keep the consumer within their ecosystem, targeting consumers with multiple propositions to maximise customer lifetime value. As well as providing a traditional retailer with access to new markets and customers, product marketplaces are increasingly building on a silent competitive advantage within their core operations too. They have access to vast amounts of data and consumer insights, and can better understand if not predict consumer behaviour. Regrettably though, this is also eating away valuable market share for traditional retailers who have failed to keep up.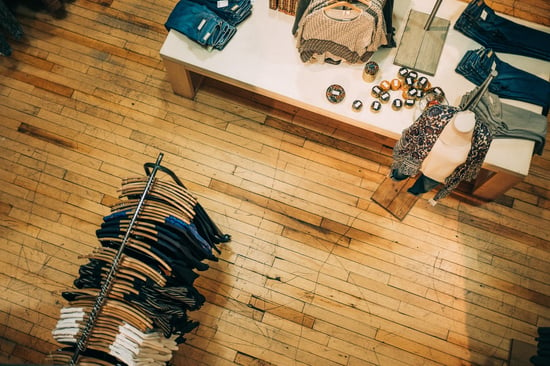 Consumers naturally continue to shop across all evolutionary stages of retail – hence there continues to be a very real want and need for physical stores – but it's easy to see how the platform business model is taking a more dominant position. We are increasingly seeing platforms extend their offer further, adding the likes of banking and utility services, travel or even education. In essence, they are offering the customer the ultimate combination of experience, value and convenience, which many traditional players are still scrabbling to compete with.
Today though, traditional and start-up retailers must give serious thought to this new approach to consumerism. Platforms clearly represent both opportunities and threats to the more 'traditional' take, but which of these will depend on the retailer's business model. In any case, there is clearly a vital need to consider how players might engage or not, looking closely at potential revenue growth or loss and their access to valuable intelligence. Already, one key retail platform is celebrating its first anniversary since becoming a $1trillion business, so clearly the wider industry can't afford to sit on its hands or they risk being left behind. So what are traditional players to do exactly?
Three factors need to be considered carefully: profit, customer loyalty and data. Taking profitability first, it's no secret that platforms continue to drive down prices, given their dominance and the increasingly better-informed consumer. However, it's hard to compete when you're not on a level playing field, especially when it comes to the profit levels shareholders are seeking these days. Every retailer will inevitably need to engage with platforms in some way, whether it be price matching or better customer experience – the key question is whether that engagement is collaborative or competitive.
Presented with an increasing amount of choice and the ability to research alternative offers in just a few clicks, consumers are arguably less loyal these days – some may even say more fickle. Added to that, they are increasingly part of a platform's subscription model too, so deciding to opt-out of engaging with platforms naturally restricts access to those consumers less inclined to branch out – especially when you consider additional benefits like fast or free delivery.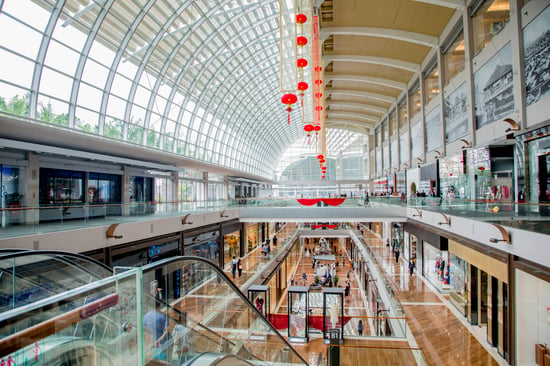 Data – or rather meaningful customer insight – presents another key consideration. After all, knowing your customer and their journey is crucial in creating a meaningful relationship. Platforms have access not only to the data generated from one retailer's transactions, but the data of all companies utilising their eco-system. In aggregate form, this generates valuable insights about what customers are buying, saying, and how they reach these decisions or conclusions. Of course, such market intelligence can be bought, but as platforms grow, so too does the depth of their consumer insight and their competitive advantage.
Whilst not likely to mark the demise of the high street in its entirety, platforms are here to stay, and their power and influence will continue to grow. Whether they should be deemed a threat or an opportunity depends on a traditional retailer's current proposition and business strategy, but there is no denying that the industry is undergoing significant structural change.
Choosing not to partner with platforms is not likely to be an option for most – especially given their increased popularity and the added convenience consumer have become accustomed to. There is however, still some room for businesses to find their own niche or lead on the next industry development. In any case, it's clear that retailers must embrace the one true constant at play: change itself.

Paul Martin is UK Head of Retail at KPMG
This article was originally featured in our analysis on H1 2019, which can be downloaded via the image below.