January 29, 2020
Health and beauty-focused products and services account for 6,635 retail units across Great Britain, with barber shops and beauty salons growing in number. However, growth in small-scale specialists, the rise of the discounters and difficult trading conditions on the high-street has meant traditional health and beauty operators are having to work harder to maintain market share.


GB health and beauty operator store estate change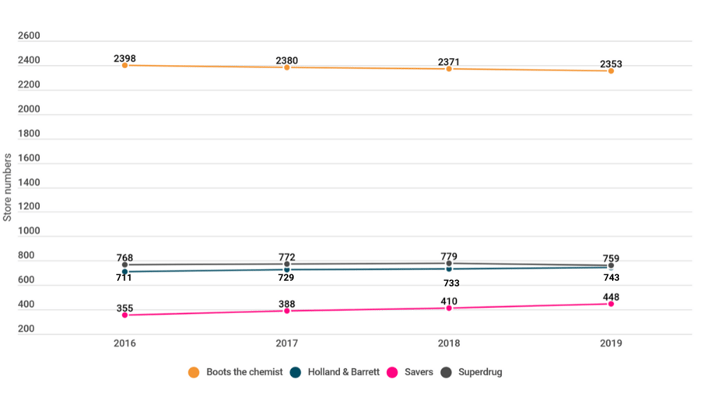 Figure 1: GB's health and beauty specialists store estate change (Local Data Company)
Figure 1 shows changes in estate size for some of the biggest UK brands in the health and beauty space. Discounter brand Savers has invested considerably in its estate since 2016, expanding by 25.6%, whereas Boots has been optimising its pharmacy estate to relieve increasing pressures on operating profit.
Exploring current trends
Sustainability is becoming a key strategic focus for many health and beauty brands. Last year LUSH Cosmetics opened its 'naked' store concept in Manchester, showcasing the retailer's ethical priorities with its vast portfolio of packaging-free products.
September 2019 saw The Body Shop re-open its Oxford Street branch, complete with an activism zone, shower refill station and a range of 'naked' products intended to inspire sustainable shopping. The branch was chosen for its high footfall and capacity to reach a wide shopper base.
With the rise of the discounters and evermore savvy shoppers, health and beauty specialists face additional pressure to retain customers. Member-based discount events and loyalty perks, such as Superdrug's 'Treat Thursdays' for Beautycard members, have proved a popular way to offset competition.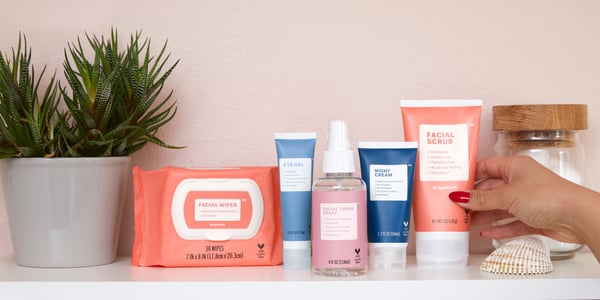 The rise of men's beauty products
A 2019 survey from YouGov unveiled that one in twenty British men are now wearing make-up. The movement has been spearheaded by social media 'influencers' offering product reviews and tutorials. Premium cosmetic brands, including Tom Ford and Chanel, have supported this shift through the launch of new product ranges. Barber shops continue to be one of the fastest growing retail categories, a reflection of the increased focus on looks and a growing preference for facial hair.
New players
In recent years, we've seen new brands enter the market, including hair and beauty specialist, Just Essentials. Existing operators such as Rituals and Inglot are expanding their portfolios and winning their share of spend.
fastest growing fasciae in the Chemists, Toiletries & Health and Beauty categories in 2019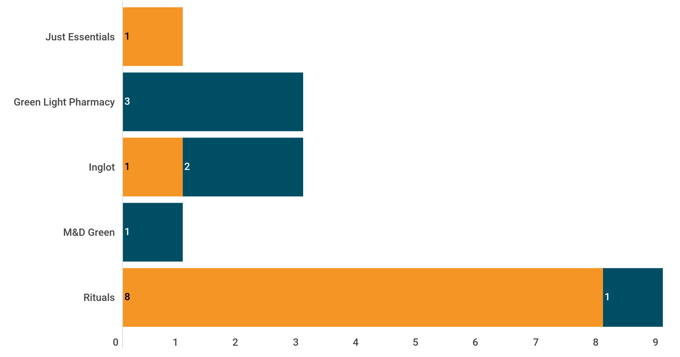 Figure 2: Fastest growing fasciae in Chemists, Toiletries & Health in GB over the last 12 months (Source: Local Data Company)
Predominantly online member-based and subscription-focused retailers, Beauty Pie and Birchbox, are creating a new type of competition. A combination of financial incentives, experimentation with different brands and products, convenient auto-refill offers, and a range of delivery solutions are attractive to consumers. The emergence of these smaller players will continue to win spend from the mainstream and transform the landscape.
Rise of the discounters
Downward pressure on pricing due to the rise of discount operators has placed further pressure on retailers. Many of the discounter brands have been investing in their health and beauty ranges, for example Aldi's ongoing expansion of its Lacura private label offering.
The discount channel lends itself well to beauty, where a low price point caters for consumer demands around range experimentation, as well as providing an ideal solution for the younger shopper.


Changes to estate size for discounters, 2016 - 2019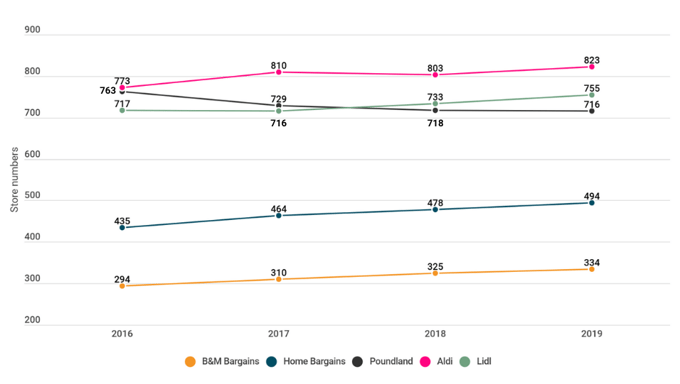 Figure 3: Growth of the discounters in GB (2016 – 2019)
Figure 3 shows the rising presence of discount retail in Great Britain, with Poundland being the only operator to rationalise its physical estate.
Boots case study: estate optimisation
Following a period of challenging results, Boots has accelerated plans to optimise its estate to relieve pressures derived from a weakened operating profit. The Walgreens-owned retailer experienced a -2.1% decline in sales for Q4 2019, compared with 2018.
Boots announced plans for 200 pharmacy closures over the 18 months to August 2020. Standalone chemist formats will close, with plans to bring these services into new and existing stores to boost profitability. The move forms part of its Cost Transformation Programme, which aims to obtain savings of $1.8bn by 2022 within the wider Walgreens Boots Alliance business.


Openings and closures numbers of Boots brands in 2019

Figure 4: Boots store estate change by fascia in GB in 2019 (Source: Local Data Company)
Figure 4 demonstrates the headway Boots has made with Pharmacy closures in 2019. As well as optimising its estate, Boots' Transformation Programme is designed to future-proof its proposition. Modernised fulfilment options such as pick-up lockers for prescriptions and a digitalised Advantage Card system will create a more seamless and convenient service. Boots beauty shoppers have also benefited from an array of niche, innovative brands including OLE HENRIKSEN and Josh Wood Colour, as well as an improved beauty experience in a selection of its stores, including the new Covent Garden flagship store where you can now pick up an Ann Summers sex toy alongside Boots' more traditional product ranges.
What next?
Looking ahead, existing pressures such as the entry and expansion of smaller, agile and innovative operators combined with the rise of the discounters will continue to weigh down mainstream operators. This will result in further pressure on price and promotional activity, as well as creating points of differentiation in order to secure spend.
Boots may focus on its growing online platform, with opportunities around improving fulfilment options to create a frictionless shopping experience. Since Boots will inevitably continue to leave sites vacant, it will be interesting to see who occupies them.