June 4, 2019
Peter Marks is Chief Executive Officer of The Deltic Group, the UK's largest specialist late-night operator.
The UK's night time economy is worth £66bn and employs more than 1.3 million people (a huge proportion of these being under the age of 25) and whilst definitions are fluid (the Night Time Industries Association's figure of £66bn includes retail and leisure outlets including salons and gyms), the strong figures speak for themselves. The UK's late-night sector is an economic powerhouse, not to mention pivotal in shaping the fabric of the UK's culture and society.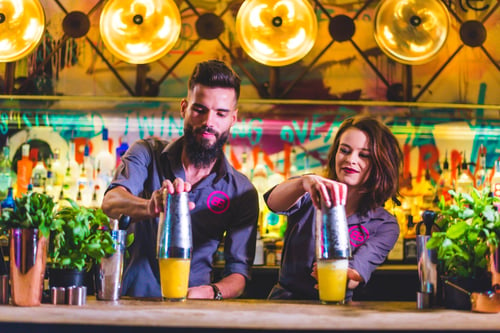 In May 2018, we made it our mission to use The Deltic Night Index to quantify the positive halo effect of a thriving late-night offering. That is, its effect on surrounding businesses and the local economy within which it operates. The stats were positively surprising even to me! They showed that British consumers spend £17.56 getting ready for a night out, whether that be on new clothes, hair, beauty treatments or heading to a local gym.
As the UK's largest specialist late-night operator, I feel The Deltic Group has a responsibility to advocate for the wider late-night leisure sector, raising awareness of its economic and cultural contributions to our towns and cities and dispelling misconceptions which surround the industry. One of the primary ways we've driven this forward is through launching the Deltic Night Index. The Deltic Night Index is a quarterly report which surveys 2,000 people about their spending habits on a night out. As well as asking core questions on spend, frequency and duration of nights out, we also take a deep dive each quarter into a particular topic related to the sector. These might include customer experience, consumer sentiment, or wider spending habits, for example.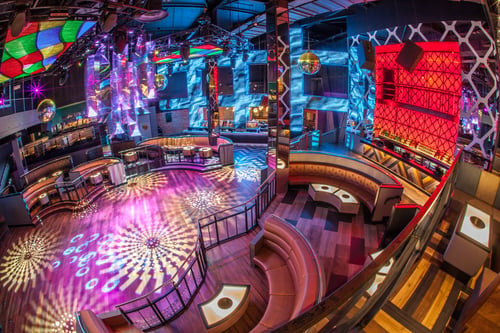 Delving deeper, those aged above 56 spend the least at £11.70, those aged between 26 and 30 spend the most at £22.44. Spending on new clothes and accessories is the most popular option, with 82% saying they do this in preparation of a night out; 62.8% get their hair cut, 53.8% buy new make up or hair products and almost 40% (39.1%) of men pay to have their beard trimmed. Collectively, this expenditure provides a much-needed boost to our local businesses, many of which are battling rising rates, increasing rents, and shifting consumer spending habits.
The report also went one step further and asked respondents whether they think a vibrant nightlife makes a city or town more attractive place to live and work. 68.4% agreed, demonstrating that a thriving late night sector actually attracts further investment in our towns and cities, further enhancing that halo effect.
Consumers' demand for high quality nights out, whether that be social media-friendly venues, high quality entertainment, innovative drinks or safe surroundings, continues to increase. And the late-night sector is doing a great job of reacting to these ever-evolving trends. As a result, consumers continued to commit strong levels of spend on late nights out through 2018 and into 2019. In fact, the most recent Deltic Night Index, launched in March 2019, showed the highest consumer spend figure recorded since we began the research. At £68.68, this comprises pre-drinks, in-venue food and drinks, venue entry and transport. They also continued to go out regularly – in March 2019 58.1% of consumers were going out at least once a week, with this figure rising to almost 70% among 18-30-year olds (67.1%). These perfectly echo the findings contained within this report, that bars are one of the fastest-growing categories, and when we look at this frequency coupled with day-time and night-time spend, the case for supporting our late night industries becomes very compelling indeed.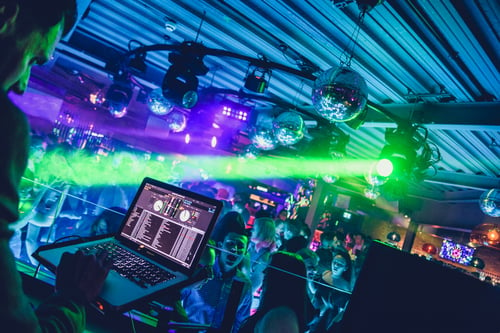 This positive message is the one that I make it my mission to share; that the closure of any late-night venue is very rarely a positive thing for our towns and cities. No town has become busier or more successful following a closure, and it is this that we must remember when music venues are closed in favour of residential developments, or following licensing issues: our towns' rich cultures and economies are anchored by those venues where people come together to enjoy themselves.
Now that we have the numbers to confidently illustrate just how important the late-night sector is to the overall health of our towns and cities, it's vital that we secure the support of local councils and governments to make sure that all stakeholders continue to nurture this industry that truly benefits all and to ensure that Britain's consumers can continue to enjoy great nights out.