April 30, 2020
As lockdown continued for a sixth week the increased pressure on retailers resulted in more store network viability reviews and further temporary closures. Even those which are classified as 'essential' and can trade have had to make tough decisions. This week just 28 of the top 100 retailers were still operational, although we know some are starting to consider just how they plan to reopen once lockdown ends.
Figure 1 shows the geographical spread of sites set for temporary closure announced in one week. Many of these newly closed sites were located in transport hubs or are units in London and other UK city centres as the lack of footfall and drop of commuter traffic impacted locations that were previously hot spots for office workers.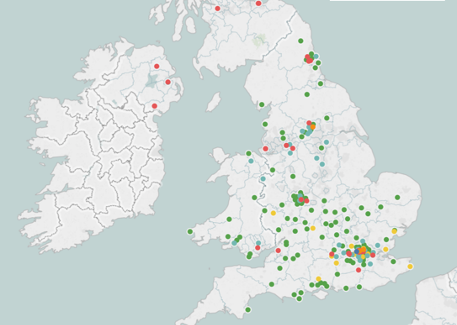 Figure 1: Additional temporary closures due to COVID-19 (Source: Local Data Company)
The clustering of temporary closures around London and Birmingham correlates with the high number of COVID-19 cases in these cities, which has placed additional operational pressures on sites. Finding staff that are not self-isolating and applying stringent social distancing procedures both for staff and for customers in a very short period is very tough. This week, Sainsbury's CEO Mike Coupe revealed that at one point 25% of all staff were off sick (or self isolating) due to the pandemic, an incredible stat which reveals the huge scale of the operational challenges faced by retailers.
Some brands have resumed online services, with B&Q and Next reopening their websites last week with a limited offering. This move will boost cash flow for both brands and other retailers will no doubt follow suit as brands adapt to the current climate and the extended lockdown announced by the Government.
Some takeaway and food-to-go brands are also reopening select sites, such as Pret reopening close to NHS hospitals in a bid to do their bit to support front-line workers during this crisis.
Town centre impact of COVID-19
Town centres with low levels of long term vacant units (units vacant for over 3 years) will have a greater buffer to absorb the high number of store closures expected due to COVID-19. Cathedral towns dominate those with the lowest long term vacancy rates, such as St. Albans (1.9%), Canterbury (1.6%) and York (1.4%). These towns are likely to be more resilient going forwards.
Other more resilient town centres will be those less exposed to the intense challenge leisure occupiers face by the prolonged lockdown. 15 of the top 100 town centres have an undersupply of leisure compared to the GB average (25%) with Peterborough, Swindon, Walsall and Chesterfield being the largest of the 15. Out of those 15 with an undersupply of leisure, Peterborough, Chesterfield, Rotherham and Enfield also appear among the top 10 towns with the highest percentage of essential retail which is still able to trade, which will add strength to these towns.
Food-to-go hubs around heavily populated office zones will undoubtedly be adversely impacted long term, with working from home likely to become mainstream practise as workers adapt to remote working and shifting work patterns.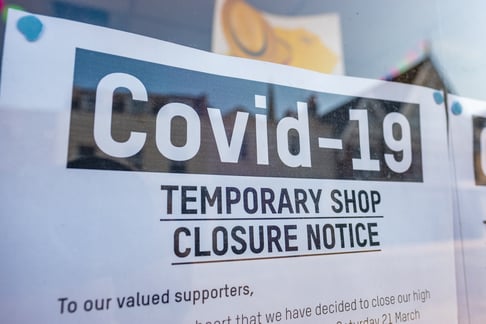 (Image Source Shutterstock)
An increase in unemployment is sadly inevitable which will dent consumer spend and we will see fewer people eating out for breakfast, lunch and dinner. Larger cities such as London, Manchester and Leeds will see the greatest impact in the short to medium term due to the greater prevalence of food-to-go units in these locations.
Recovery of the hospitality sector will be heavily dependent on the broader impact on the economy and changes to disposable income. Domestic tourist hotspots, however, could, eventually, see a boost in trade. Travel restrictions across America and Europe combined with the economic downturn and caution brought about by the global pandemic will encourage local domestic travel as a safer and more viable alternative. UK destinations with high concentrations of hotels and restaurants such as Torquay (10.6%), Scarborough (7.9%) and Bath (6.7%) could benefit.
To find out more about our work measuring the impact of the COVID-19 pandemic on the UK retail and leisure sector, please get in touch at team@localdatacompany.com.