May 9, 2019
Last week we held our 19th Retail and Leisure Trends Summit at the BDO offices at Baker Street. The theme for this event was 'Retail Done Differently' and we were lucky to be joined by some fantastic guest speakers including Sophie Michael from BDO LLP, Will Charnley from SeaSalt, Andrew Thompson from Appear Here and Emma Mackenzie from NewRiver REIT.
If you weren't able to make the event here's a brief overview of the topics that were discussed:
Sophie began by providing a trading update and spoke of decreasing consumer confidence from Q2 2018 onwards, finishing the year at -37.4. BDO's High Street Sales Tracker also revealed a subdued year for high street retail sales, with online sales growth heavily outweighing store totals. Sophie highlighted that online penetration is predicted to rise to 20% of all sales and 27.5% of non-food sales by 2023. She finished by talking about how retailers can keep their businesses relevant, through customer engagement, ensuring stores and retail locations are fit for purpose and further blending of online and offline channels.
After Lucy presented the findings from our latest research on market change over 2018, (download the report here) CTO of Appear Here, Andrew Thompson took the stage to introduce Appear Here. If you haven't heard of them, they manage a live marketplace of vacant units which are leased, short-term, to pop-up concepts. Today the Appear Here platform is the world's leading marketplace to rent retail space. Appear Here deal in experiences, and as 78% of millennials choose to spend money on desirable experiences rather than objects, it's not hard to see why Appear Here has experienced such phenomenal success. Despite the headlines which discuss the death of the high street and rising costs, 93% of retail sales still take place online and entrepreneurs are still opening shops with new ideas and concepts. Andrew spoke about a broken rental market, which takes months to agree and used to lock retailers into lease agreements lasting 20 years. Through the platform, Appear Here aims to reduce the unnecessary red tape around renting space and have reduced average time taken to make a deal to days rather than months.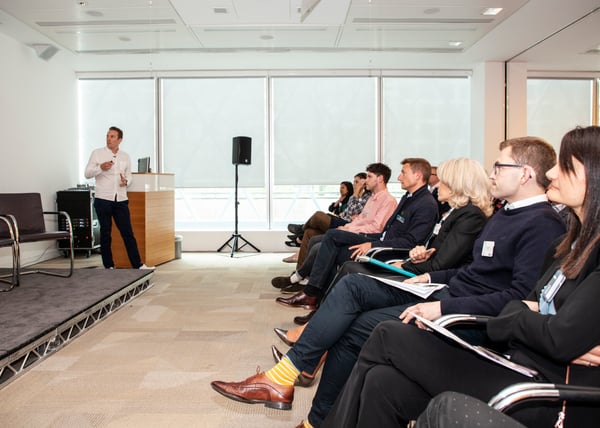 Andrew Thompson of Appear Here
Andrew went on to describe how pop-ups enable retailers to test concepts before making large financial investments, can help retailers to create 'moments' which bring consumers closer to brands and can create immersive experiences which consumers engage, connect with and remember. Andrew doesn't think the high street is dying… it's just being re-invented. And we couldn't agree more.
Next, we welcomed Will Charnley, Director of Strategy, Customer Experience & Innovation at Cornish fashion brand Seasalt. Despite fashion experiencing widely-discussed troubles across the board, Seasalt is a brand that seems to be defying this trend (it helps that Megan Markle is a fan!). Will started by addressing all the challenges that he faces as a retailer including the growing cost base, using the right channels to market, understanding his customer, the huge choice in technology options and dealing with challenges vital to the proposition such as returns and pricing. For Seasalt, customer experience is absolutely key and they focus on this relentlessly. They seek differentiation across all customer touchpoints, whilst ensuring that they always uphold the 'Cornishness' of the brand. Even Seasalt's customer care team are in Cornwall, which increases the feeling of authenticity of interactions. Everything they do is focused on creating trust with the customer.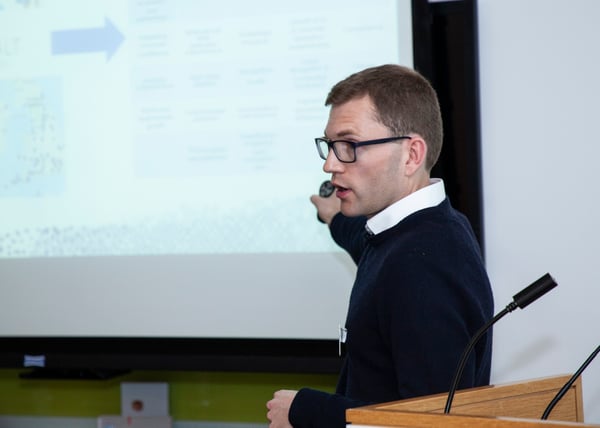 Will Charnley of Seasalt
Finally, we saw Emma Mackenzie, Director at NewRiver REIT explain a bit about how NewRiver are focused on supporting market evolution. Whilst NewRiver focus on convenience and value retailers, they ensure that their portfolio is diverse enough to protect against all the CVA and administration activity in the market. Emma talked a bit about how the capital value of retail property has been underperforming when compared to office and industrial due to an oversupply of retail space in the market. She continued to discuss the technology revolution and how, especially with voice recognition and virtual reality, awareness is high but usage has not yet filtered through into actual shopping habits. NewRiver has been proactive and strategic about which retailers it chooses to work with, selecting many growing retailers, which has paid off for the business. However, the issue of oversupply of retail space needs to be addressed, and Emma spoke of the need for Local Authorities to work with asset managers and investors to safeguard the future of their economies through the conversion of space for education services, residential and student accommodation and infrastructure and transport uses.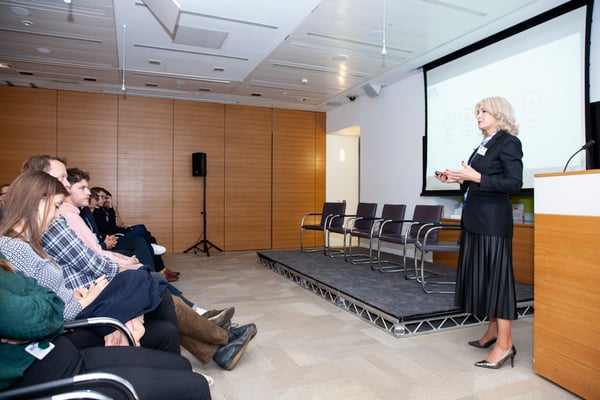 Emma Mackenzie of NewRiver REIT
We then held a fascinating Q&A session where we discussed department stores (crippled by rent and lacking a distinguishable consumer purpose), how luxury independent fashion boutiques were thriving (in the pop-up space), whether the Mike Ashley bubble will burst (no – he knows who his customers are and there will always be price-conscious consumers) and much, much more!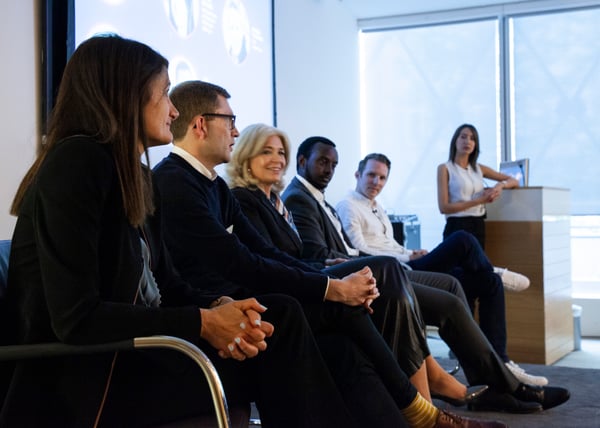 I want to take a moment to thank all of our fantastic speakers (including our own Lucy Stainton who always does a fantastic job with the keynote), BDO for hosting us and being so fantastic to work with and everyone who supported the event on the day. I hope everyone enjoyed it as much as we did and we're already thinking about our next summit which will be held on the 26th September, more details will follow closer to the time.