October 1, 2019
We were delighted to host the Local Data Company's 20th Retail & Leisure Trends Summit on 26 September. Once again, the afternoon offered a great insight into the sector's performance for the first half of 2019 from Lucy Stainton followed by excellent talks from Reiss, itsu and NearSt which were full of optimism for the future of retail.
Whilst it was recognised that, as a sector, retail is not yet on an upward trajectory, there is good news out there. LDC's H1 2019 report shows increased activity levels (number of openings up 12% on H1 2018) with a net change in the number of retail and leisure units at – 3,647 compared to -4,402 in H1 2018. There was good performance by independents over multiples across all classifications and evidence that the health & beauty sector is continuing to thrive with barbers (perhaps fuelled by social media's image obsession) still taking the top spot (352 new units in H1 alone). In the current climate competitive socialising continues to appeal with axe throwing entering the arena alongside the likes of mini golf, darts, table football and trampoline parks.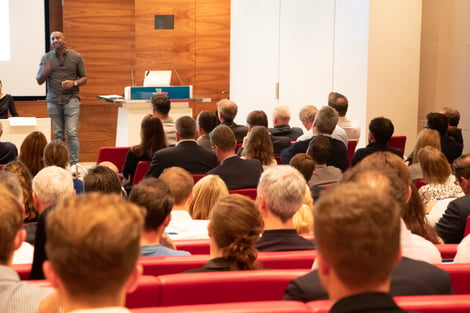 The common theme running through the afternoon was that those businesses that are outperforming the market are those that have a clear, strong brand and who put their customers in the driving seat.
Karl Doyle, Group Trading Director at Reiss: "Physical retail is not dead, boring retail is."
This was reinforced by Ganan Kanagathurai, CFO at itsu, who referred to the need for a "Retail Reset" and retail having a "Noah's Ark" moment where only certain brands would survive. Ganan emphasised that customer centric thinking means creating convenience and customisation that are underpinned by technology. The current climate challenges retailers to ask the difficult questions that can be overlooked when business is booming, creating slicker, more focussed models that will thrive in the medium to long term.
Ganan Kanagathurai: "The methods that predicated our historic success will invariably be the handcuffs of our future success".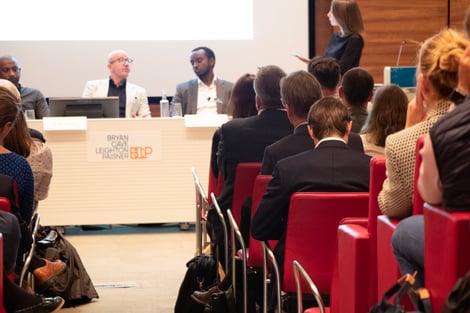 Nick Brackenbury, of NearSt, presented his start up's light bulb moment of aggregating retail online. Does the secret to reinvigorating the high street lie in improving visibility and accessibility of goods for customers? If a customer needs an item quickly it makes sense for them to use their feet to find it in the locality, rather than await an online delivery. Near St seeks to help retailers to expose their real-time stock through generic online searching, identifying local stockists and price with location and mapping tools. Could this mark the end to the last minute fruitless high street treasure trawl?
What remains clear is that there remains great opportunity across the sector for those who have the vision and courage to reach out and grab it.
This blog was first published by BCLP at https://www.jdsupra.com/legalnews/ldc-s-20th-retail-leisure-trends-summit-49923