February 5, 2020
When its doors first opened in 2007, Coventry's IKEA was one of the first of its kind – the inner-city store. Along with Southampton, it's remained one of two stores located in town or city centres. So, why now is it shutting its doors?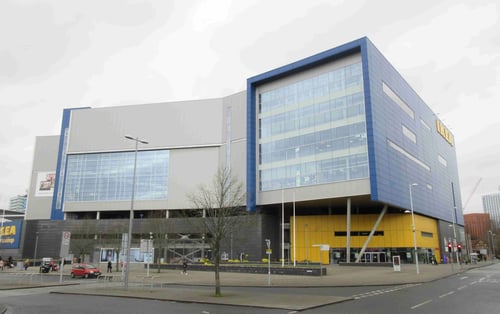 Coventry store set to close (Source: Local Data Company)
We've outlined what we think are two reasons behind the first closure of one of the UK's favourite European imports, and what this will mean for other homeware retailers in the area.
Inner-City Life
City centres and cars no longer go. Congestion charges and parking fines are two of the many reasons why people now avoid driving through city centres at all cost.
IKEA's products are not always car friendly. Unless they can be squeezed in, mirrors and greenery are either poking out of windows or blocking rear-view mirrors. On top of the already stressful thought of driving in a built up town or city, IKEA products do little to make the journey a smoother process. People would much rather travel out of town and avoid the hustle of Coventry. For many, IKEA is some form of an escape – an opportunity to get lost in the wilderness of furniture. While you're in a city centre this will never feel quite right.
Friendly Competition
There is an overlapping common ground between the Coventry store and its Birmingham counterpart. We can assume, that for those in this joint catchment area, driving thirty minutes to an open retail park – where parking is guaranteed – is a much more appealing alternative.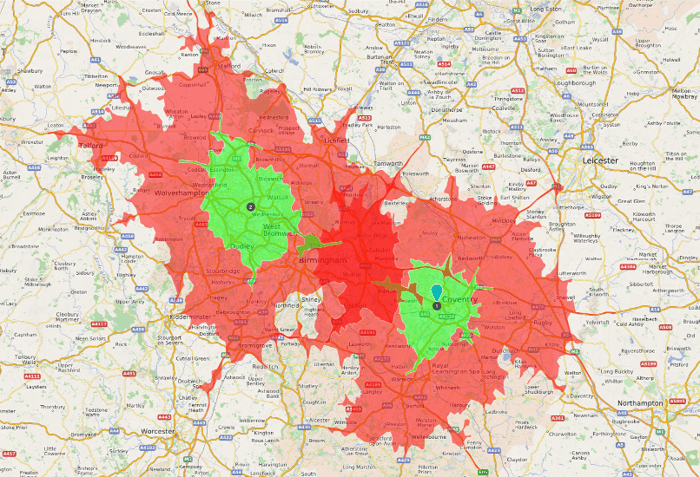 Figure 1: 15 minute and 30 minute drive time catchments of Coventry (1) and Birmingham (2) IKEAs (Source: openrouteservice)
The Coventry store is also up against it in terms of what else the site at the retail park in Wednesbury, Birmingham has to offer. It is furniture paradise – home to ScS sofas, Sofology, Furniture Village, and of course, IKEA, amongst many more. For a furniture fanatic, it would appear the Gallagher Shopping Park in Wednesbury, is the perfect spot – not Coventry city centre.
Picking Up the Pieces
IKEA's loss, is someone else's gain. So, who will benefit from the its closure? Our analysis of the area's homeware and furniture landscape shows that 170 stores could potentially profit, including rival John Lewis in Birmingham. Within 30km of Coventry, Wilko appears to be the most plentiful alternative for consumers. Its 10 stores offer the same sort of products. Affordable, easy to assemble homeware – just a little less Scandinavian flare.
Brands within 30km of Coventry Ikea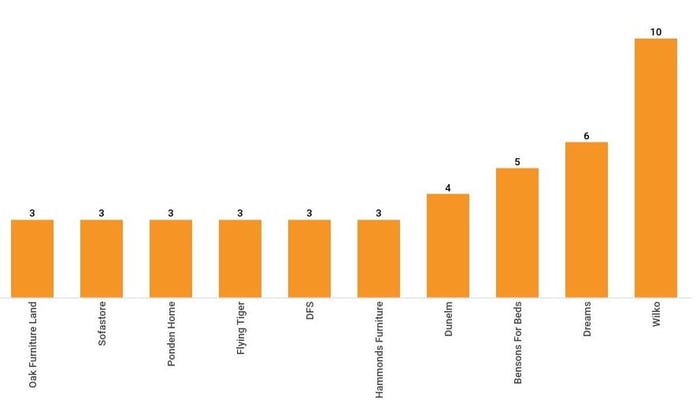 Figure 2: Brands within 30km of Coventry IKEA (Source: Local Data Company)
Time for Flat-Pack Panic?
Not yet. Southampton's inner-city store will most likely survive as it supplies the entire south-coast. But, this IKEA closure does show that when given the choice, IKEA consumers prefer a retail park. People enjoy getting lost in the maze of kitchen suites and bedroom blueprints. When this whole experience is packed into a city, it loses its touch. This coupled with the hectic city rush, makes the choice between retail parks and urban centres simple. IKEA lovers can breathe for now – but don't expect to see many more on the high street.