June 26, 2020
*Huq-LDC Consumer Activity Index
Huq Industries and the Local Data Company have partnered to produce a new Consumer Activity Index which uses high frequency mobility data to measure activity taking place around stores across a range of bellwether brands. The new index will provide time series data to track the recovery of the retail sector across GB by analysing activity levels around store networks of 26 of the largest retailers, spanning 10 different store categories (fashion, electronics, grocery etc).

This first release reviews activity around stores from the commencement of lockdown to the end of the first full week of reopening on the 15th June. 'Normal' activity refers to activity levels seen around the same stores in the first 3 weeks of 2020.


Differences in location type performance
In terms of activity levels, out of town locations have been the most resilient due to the higher percentage of grocery and essential retail trading throughout lockdown (e.g. hardware stores), maintaining activity levels between 30% and 40% of 'normal' levels during the lockdown period.



Activity has increased the most across retail parks, rising by 64% last week (w/c 15th June) when compared to April, higher than any other location type. This increase was due to the reopening of essential retailers who initially closed stores and reopened as the government began to relax lockdown measures. The boost was driven by shoppers looking for DIY equipment, garden furniture, home office supplies and sports equipment for home gyms.



High street (+63%) and shopping centre (+52%) stores saw a boost in activity in the first week of reopening (w/c 15th June) as department stores, fashion, gift and toy shops reopened.



London postcodes (central London) continue to see activity at less than 15% of normal levels, with no major increase last week due to the lack of office workers, tourists and limited access to the capital without using public transport deterring shoppers.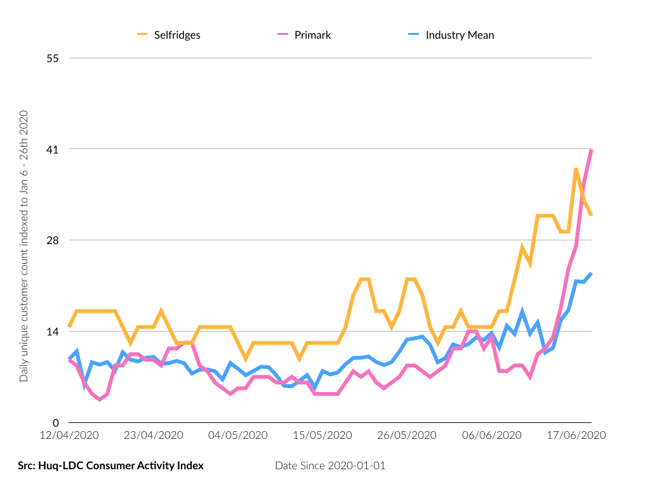 Figure 1: Store activity across all tracker brands by location type (Source: Huq-LDC)


Activity around value and luxury retailers bounces back
Across our tracker brands, value and luxury retailers saw the biggest increase in activity around their stores in the first week of reopening (15th June)



Primark saw the biggest increase when compared to the average across the industry, rising to 41% of normal levels and up by 33% compared to lockdown in April. This was a result of pent-up consumer demand as the value retailer has no online presence and therefore was unable to trade during lockdown.



Luxury retailer Selfridges also saw a strong recovery in the first week with activity up 25% when compared to April. However, activity was more adversely affected by cooler temperatures in the second part of the week with activity dropping at the weekend.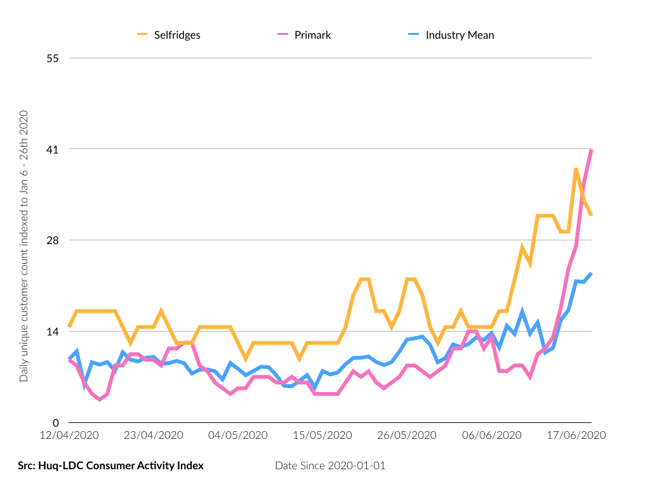 Figure 2: Store activity levels across selected tracker brands compared to the fashion industry average (Source: Huq-LDC)
Lucy Stainton, Head of Retail and Strategic Partnerships at the Local Data Company, commented:
"We are delighted to be partnering with Huq on this new Consumer Activity Index which we believe will enable us to track how quickly consumers return to retail destinations across the country.
Over the coming weeks and months, we will explore all aspects of the market's performance through analysis of indicator brands to help us navigate the most challenging period yet for our sector.
Data on the bounce back in activity for Primark and Selfridges indicates that physical stores are still very much in demand and that the polarisation of value and luxury retail has been exacerbated by the pandemic.
Interestingly, London postcodes are seeing a much slower return in consumer activity which in large part we would put down to home working and a lack of tourism, whilst out of town and retail park locations leading the way in terms of recovery thus far. This is the reverse of what we were seeing prior to the pandemic, with retail parks actually seeing a consistent increase in vacancy rates across the country before COVID-19 hit. However, they have been afforded new interest from shoppers as the easy parking and larger units make retail parks ideally suited to safer shopping and social distancing.
Whilst there are absolutely signs of increased consumer activity these levels do still remain subdued and it will be some time until they return to 'normal' given travel restrictions, health concerns and the economic downturn."
For more information on Huq please visit Huq.io