August 14, 2020
Katie Shaw is Senior Manager – Operations at the Local Data Company and has been in the business for 10 years. She oversees both the data quality control team and our team of field researchers who have been working tirelessly to keep data flowing into the business during these incredibly challenging months.
On 25th March 2020 something happened for the first time in the Local Data Company's history: all field updates were paused. On any hour of any day, there had always been a steady stream of town centres being profiled across the UK, but for once our incoming server was empty.
At the beginning of April, Ronald Nyakairu, Senior Insight Analyst and I began to look strategically at which towns should be the priority when we could resume. Which were more manageable: smaller, average-sized, spatial towns that were easy to travel to and from? Which were of higher importance to our clients?
How the field team carried out the work had to change too, as the landscape was very different. Our field team inputs data into a tablet, using an app created in-house by our technology department. Just before lockdown took effect, an additional option to tick whether the business was 'closed for Covid' was uploaded to the app. Helpfully, many stores clearly stated in their window that they would be temporarily closed but would be back, which made this easier to record in our database.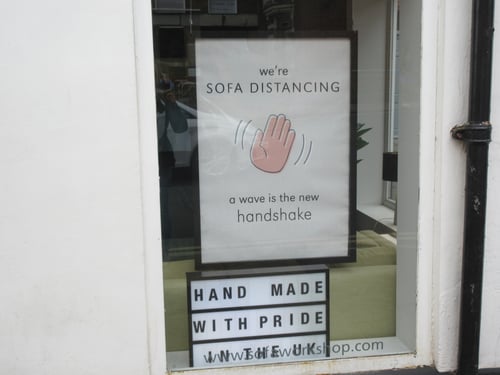 Image Source: Local Data Company
Previously the field team would ask inside the premises for any information that wasn't shown on the fascia – such as telephone numbers, websites and opening times but they were now instructed to only collect information from the outside.
In terms of getting back on track with our coverage, we have been able to catch up with the majority of locations we were due to cover during our short hiatus. Wales remained closed until July, but luckily Scotland and England were more aligned and we were able to hit the ground running across these regions, supported by the fantastic commitment from our field team and our colleagues in their (home) offices.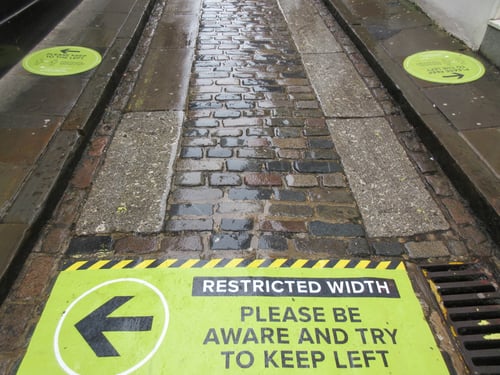 Image Source: Local Data Company
In July, we returned to major cities and seaside towns at the same time restaurants, bars, and leisure facilities started to reopen. It's now mid-August and although we are starting to focus on central London, the field team are still being cautious, avoiding the tube, using cars and trains where possible. Large shopping centres – including behemoths such as Bluewater and Bicester – are currently scheduled for September/October. The impetus is on when our field team feel comfortable enough to re-enter enclosed spaces.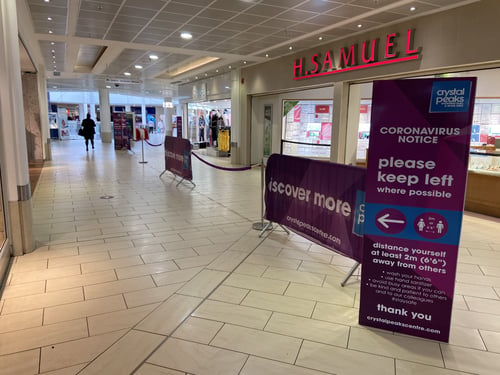 Image Source: Local Data Company
Of course, there is also the new challenge of isolated regional lockdowns to consider: Leicester first, then greater Manchester and now Aberdeen. Where will be next? Luckily our team is agile and we are able to respond fast and update our research schedule.
Most of our field researchers have been working for the Local Data Company for many years. It can be a challenging role in general - even without a pandemic to contend with – working outside all day in sweltering heat waves and harsh winters.
In terms of how the pandemic has altered productivity, the field team are now divided into two camps:
Those who have returned with gusto and are frantically working to earn enough money to tide them over for the possibility we have to go back indoors again. These researchers work with outstanding efficiency – perhaps fearing as little as 24 hours-notice before a local lockdown.
Those who have settled back into the doing the same volume of work as they had done before, opting to remain cautious.
This contradiction could sum up quite a few of us right now… but our top priority remains protecting our researchers whilst doing what we do best – collecting data on the changing UK retail landscape, which is more critical now than ever.
For more information about our field research work both before and during the pandemic, feel free to email me at katie@localdatacompany.com.