January 21, 2020
As the Local Data Company heads into its seventeenth year, I continue to be amazed at the levels of innovation, motivation and commitment shown daily by our team. Highlights of 2019 include the acquisition of the Retail Locations business, welcoming a flock of new clients from some of the biggest names in the industry and making great headway with a project that I am incredibly excited about (more on this to come).
As we welcome in a new decade, my plans for the business have become even more ambitious. Our focus remains on developing innovative ways to support the wide range of businesses with an interest in the retail market. We are acutely aware of the challenges the market faces and I believe that strategic planning and scientific use of real time data are of paramount importance to navigate this period of instability.
I want to take this opportunity to provide an overview of key outputs that we are committed to delivering:


1. Increasing the flexibility of data delivery
In response to increasing requests from clients to integrate our data into their in-house business intelligence systems and processes, we are developing an API which allows direct access to real-time Local Data Company data and insights. This will increase the flexibility of our data delivery and make it even easier to access real-time insights on the pace and scale of UK retail and leisure market change. We expect this to be delivered in Q1 this year. Please do get in touch with the team at team@localdatacompany.com for more information.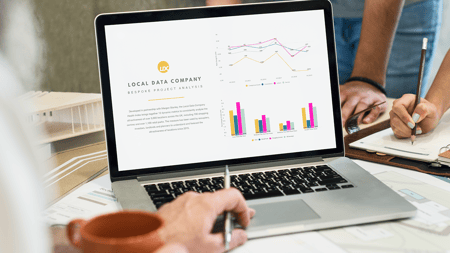 2. Developing new insights to support retail stakeholders


As the retail market becomes an increasingly competitive and complex place in which to operate, we are committed to developing new insights to further support our clients. With each passing year our data becomes evermore valuable because we can analyse past trends to predict future possibilities.
Our insights innovation team has an extensive programme of new metrics in development to help support our clients' understanding of the relationship between online and physical stores, the impact of CVA activity and to improve our understanding of how retail destinations are likely to evolve over coming years.
This work underpins our commitment to pushing the boundaries of what our market-leading data can tell us about the accelerating evolution of our sector. We'll be sharing some of these insights via reports, blogs, webinars and our summit events across the year.


3. shaking up the footfall counting sector


For the past eighteen months we have been working incredibly hard on a project that we believe will revolutionise the landscape of footfall counting. Our technology team have created a proprietary sensor which will set a new market standard for accuracy. We had to overcome many hurdles during its development in order to maintain our trademark standards of unimpeachable accuracy.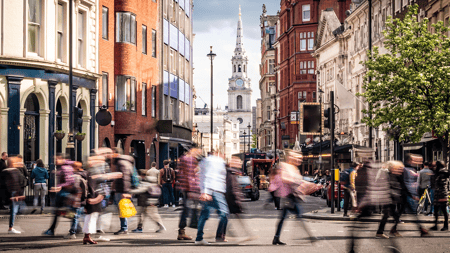 The new sensors have been designed to capture the ground truth with astonishing accuracy, consistency and precision. We are now in the process of completing a rigorous testing programme and I couldn't be happier with how the technology is performing to date.
We will be sharing more information in the coming weeks, so please do watch this space.


4. looking after a growing team


When it comes to employee wellbeing and team motivation it's become increasingly clear to me that you get back what you put in. We strive to sustain a challenging and supportive environment in which people will flourish in their teams while enjoying a significant degree of autonomy. This strategy is working, and thankfully we continue to attract some incredible talent.
We're launching a dedicated health and wellbeing calendar with activities and events designed to nurture our employees' mental and physical health. We are running meditation and yoga sessions, talks from nutritionists and other wellbeing focused initiatives which I hope will continue to make the Local Data Company a wonderful place to work.


5. Giving back
As we experience success as a business, it is vitally important to me that we give back. Thankfully, we are all aligned on this. Each year we vote for a charity and commit to support it via a range of activities.
2019's charity was the Alzheimer's society and collectively we raised over £4k through bake sales, group runs, half marathons and a pub quiz held in the office. We took part in a 10k night walk for Shelter (see the picture below) and in the KidsOut Christmas 'Giving Tree' initiative where we donated presents for children affected by domestic abuse.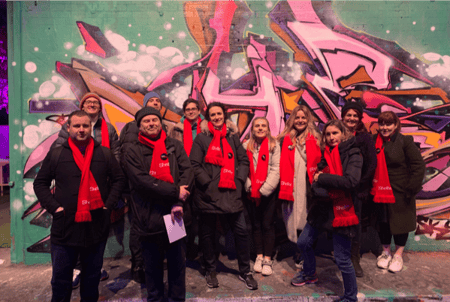 For 2020 we've chosen Dementia UK, which has highlighted for me just how important mental health causes are to us all. We are planning a busy schedule of fundraising activities, so please watch this space and support us in any way you can.
I invite you all to hold us to account on these objectives and I welcome your ideas, suggestions and feedback on the work that we are doing.
Finally, I wish you all a very happy and prosperous 2020 and I hope to see many of you at our summit events, the first of which is on the 29th April. Do please keep an eye on our events page for more information.