23rd Retail and Leisure Trends Summit
COVID-19: The accelerator of change

24th March 2021

Zoom (online)
PLEASE NOTE THIS IS An ONLINE EVENT with no fee to attend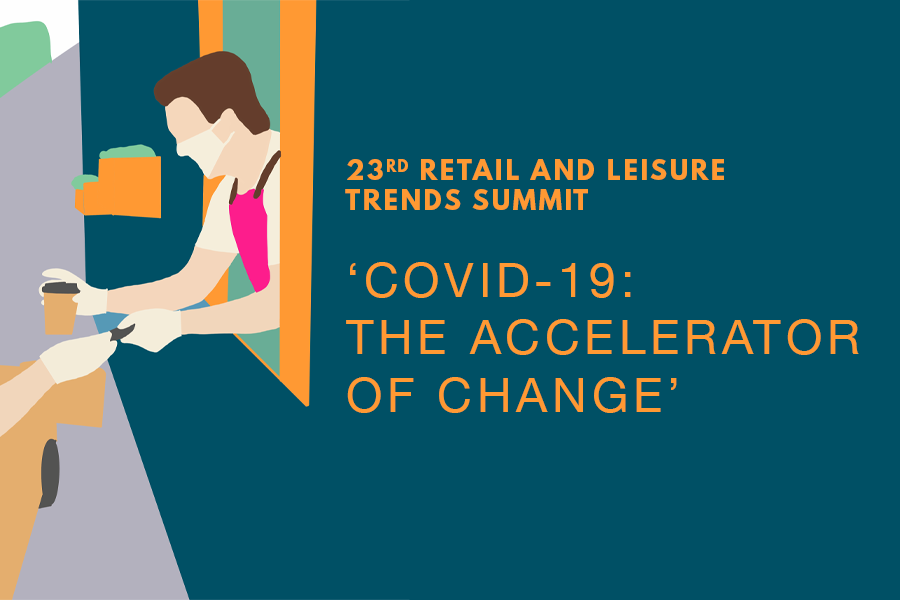 What to expect
---
Whilst the COVID-19 pandemic has brought uncertainty and frustration across the retail and leisure market, one thing is clear; it has accelerated the pace of change across British high streets, retail parks and shopping centres.

In this webinar, we review the 12 months of 2020, from the pre-pandemic months, throughout the various lockdowns, tier systems and the myriad of changing restrictions to understand how different locations, retail categories and brands were impacted by COVID-19.
We'll share the latest data on vacancy rates, openings and closures, persistent vacancy, redevelopment rates and will look at the longevity of some of the trends that appeared over the course of the year.
Following the market update, we will be joined by guest panellists who are working to support the market through this uniquely challenging period in various ways.
Register here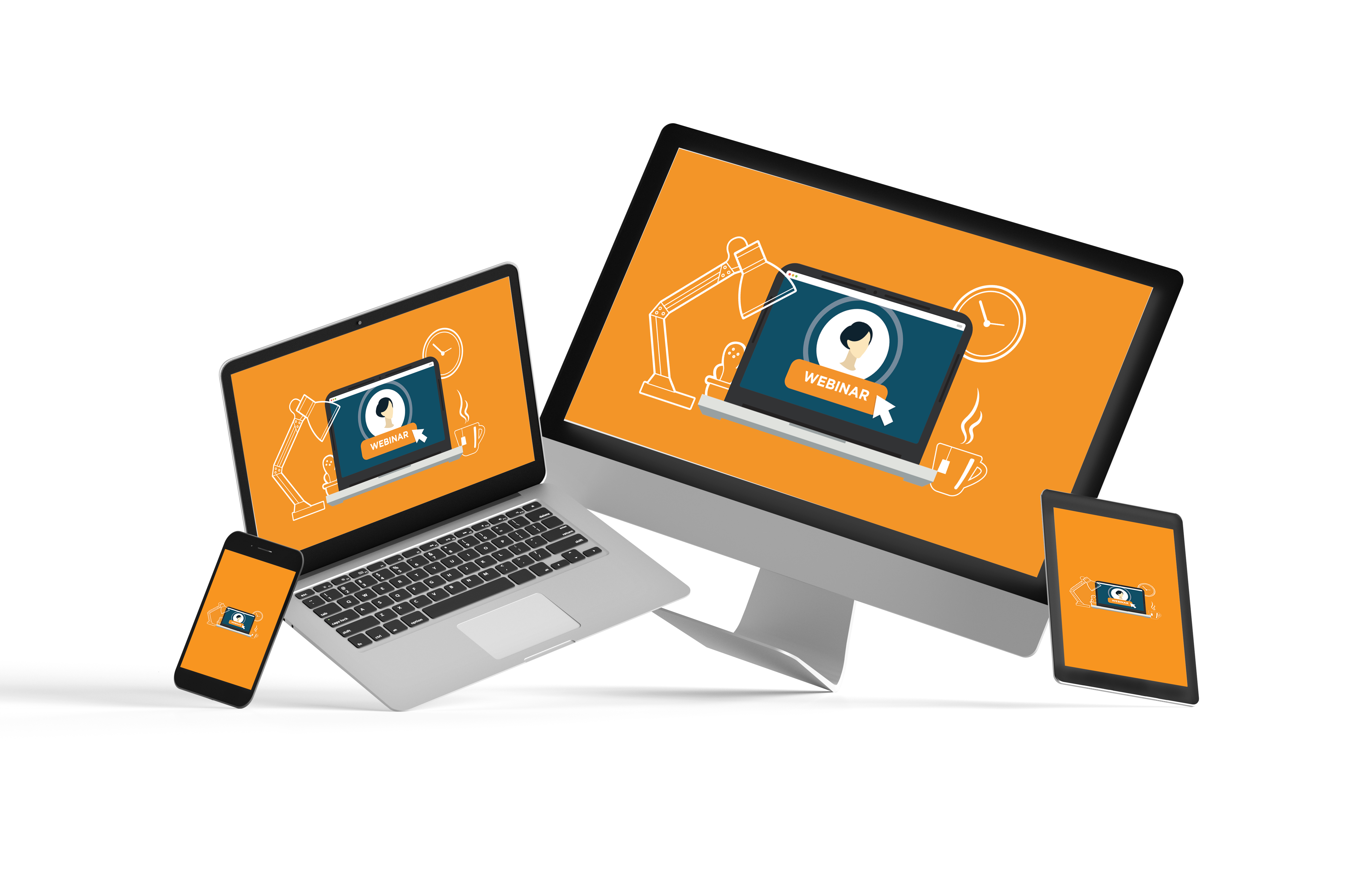 Speakers/PANELLISTS
Dom Millar
CEO of The Completely Group
Dom Millar
CEO of The Completely Group
---
Dom is founder and CEO of The Completely Group, the specialist digital marketing and events business that celebrates its 20th birthday in 2021. Over the years Dom and the team have worked with most of the major landlords, developers, agents and occupiers in the UK's retail and leisure property sector, and the business has evolved significantly from its more traditional roots to meet the industry's needs.

Launched in 2008, the

CompletelyRetail.co.uk

property portal lists every major shopping destination across the UK, and shows 1000s more available retail and leisure properties than any other commercial property website.

Since 2012 the Completely Retail Marketplace leasing events have been held in London, Dublin, Amsterdam, Stockholm, Spain, and Prague. The unique back-to-basics format welcomes thousands of retail property professionals each year (in a normal non-COVID year!) and has helped hundreds of start-up and expanding brands meet landlords and find space across the UK and Europe.

Prior to starting the The Completely Group, Dom was a graphic designer and latterly a digital artist working with many of the leading London advertising agencies.

A keen cyclist for many years Dom is also a trustee of Club Peloton, the charity that organises the epic Cycle to MIPIM, MAPIC and pedElle endurance rides.

Dom lives in Guildford, Surrey with his wife and co-owner of the business, Karen. They have three daughters who have flown the nest and are doing amazing things across Britain!
Nick Brackenbury
Co-Founder & CEO of Near St
Nick Brackenbury
Co-Founder & CEO of Near St
---
Nick is co-founder and CEO of NearSt, a retail tech startup getting people back into high street shops. The company's NearLIVE platform is helping stores to sell more locally by connecting every product in every shop to the web, so shoppers can find something they want nearby as easily as they can find it online. NearSt's technology is used by some of the world's biggest technology companies including Google and Facebook to boost footfall for thousands of stores in the UK and North America.
A former Director on Ogilvy's pioneering digital platforms team, Nick helped build out some of the agency's earliest technical development capabilities, working with clients including Land Rover, Nestle, and BP's London 2012 Games sponsorship.
Chris Brook-Carter
Chief Executive of RetailTRUST
Chris Brook-Carter
Chief Executive of RetailTRUST
---
Chris has been a passionate supporter, advocate and champion of UK retail across his entire career.
Prior to joining the Trust, Chris was the Managing Director and Senior Vice President of Retail Week - the most influential media brand in UK retail – and the World Retail Congress, the single biggest gathering of global retail's leadership each year. Chris led these brands, as editor in chief or more recently as MD & SVP for ten years, transforming the business from a weekly print title, into a digital-first information and global events brand that continues to sit at the heart of global retail by delivering on its mission to inform, connect and inspire the leaders that continue to colour this great sector.
Prior to joining Retail Week, Chris was a pioneer in the age of digital information, launching his first online news service in 1999 for the FMCG sector. He has edited and led a number of intelligence and information media brands in industries as diverse as agriculture and automotive but has specialized in media brands that serve consumer-facing industries all his professional life.
Chris is a passionate campaigner for the positive impact of retail on the UK economy as well as a leader in the fight for diversity in business, having been recognised by both the Women's Business Council and Management Today as an agent of change by fighting for gender equality in business leadership.
He has a passion for sport, music and whisky and in 2009 was inducted into the Keepers of the Quaich for services to the Scotch industry. In 2016, under his editorship, Retail Week was named Business Media Brand of the year.
Helen Dickenson
Chief Executive of the British Retail Consortium
Helen Dickenson
Chief Executive of the British Retail Consortium
---
Helen leads the team and sets the strategic direction of the BRC. She joined in January 2013 and has been working with retailers for over 25 years. In 2016 she was awarded an OBE for Services to Retail.
Helen is passionate about diversity and inclusion in retail, acting as the BRC's Social Mobility Commission ambassador; participating in the Timewise Innovation Unit, looking to support more flexibility in jobs, particularly at senior levels; supporting the Everywoman Retail Ambassadors Programme; and having previously been the Chair of Working Chance, a charity helping women offenders find employment.
Helen believes retail can make a strong contribution to communities, and is also on the advisory board for Pennies, a charity which offers digital charity boxes to businesses. Helen was previously UK Head of Retail at KPMG, driving and developing the retail practice and leading relationships and audits for many clients.
Lucy Stainton
Head of Retail and Strategic Partnerships
Lucy Stainton
Head of Retail and Strategic Partnerships
---
Lucy joined the Local Data Company with extensive experience from her time at CACI and now heads up commercial relationships across the retail, leisure, advisory, investor and private equity verticals. Lucy's current role involves building and maintaining long-term relationships within some of the UK's leading brands, working in partnership with occupiers and investors providing data, technology and analytics to power location strategy, competitor tracking, due diligence and portfolio optimisation. Outside of the Local Data Company, Lucy is a long term supporter of retailTrust, the leading industry charity and having most recently been Chair of the organising committee for the retailTrust London Celebration is now an ambassador.
Ronald Nyakairu
Senior Manager - Insight & Analytics
Ronald Nyakairu
Senior Manager - Insight & Analytics
---
Ronald has a Masters Degree in Business Analytics which focused on the analysis of consumer habits in the tourism sector. He has worked at the Local Data Company since 2014 and now heads up the insight team which supports our retailer, property, landlord and local authority client base. he has worked on projects on retail redevelopments, planning proposals and appeals, due diligence, pre-acquisition due diligence, market studies and investor strategy. He also works closely with our academic partners at five universities, supporting the development of new research in the retail sector, as well as supporting over 40 PhD, Masters and Graduate students. He has regularly contributed to media coverage and has featured in the FT, The Telegraph, The Guardian and The Sunday Times, as well as speaking at events for Retail Week, Blackrock and RPA.
Retail and Leisure Trends Full Year 2020 by Lucy Stainton, Head of Retail and Strategic Partnerships, Local Data Company