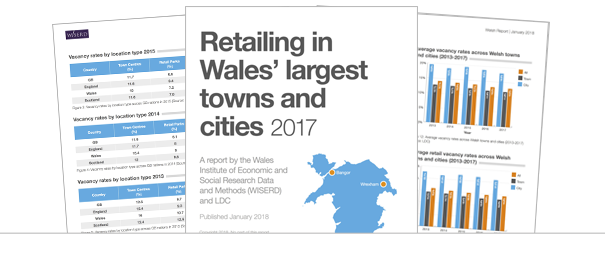 Download your copy of the 2017 Welsh Retail Report: Retailing in Wales' Largest Towns & Cities.
This report reveals the latest figures of Wales' Towns and Cities including the number of retail premises, the vacancy rates, the retail structure and the relationship with socio-economic characteristics and geographical typology.
The main takeaways:
This report also addresses the following questions:
What is the retail scale of Welsh towns and cities?
What is the vacancy rate and how is it changing?
What is the retail structure of Wales' towns and cities?
To download your copy of the report please complete the form on this page. You will receive an email with your report shortly.
Please check your junk if you didn't get your report after 15 minutes.