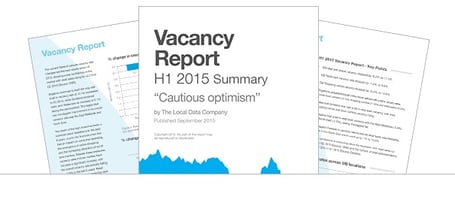 Download your copy of the H1 2015 Vacancy Report Summary: Cautious Optimism.
This report analyses the vacancy rates of 2,165 towns, shopping centres and retail parks across Great Britain that LDC visited in the first half of 2015. It provides the most comprehensive insight into the health of the country's shopping destinations and how they are changing.
The main takeaway:
While headline vacancy rates show signs of improvement, the number of long-term vacant units increases by +24% to nearly 10,000 in the first half of 2015.
Also included in this report:


Economic overview
Retail & Leisure vacancy rates
Vacancy rates by location type
Matthew Hopkinson's commentary
To download your copy of the report summary please complete the form on this page. You will receive an email shortly.