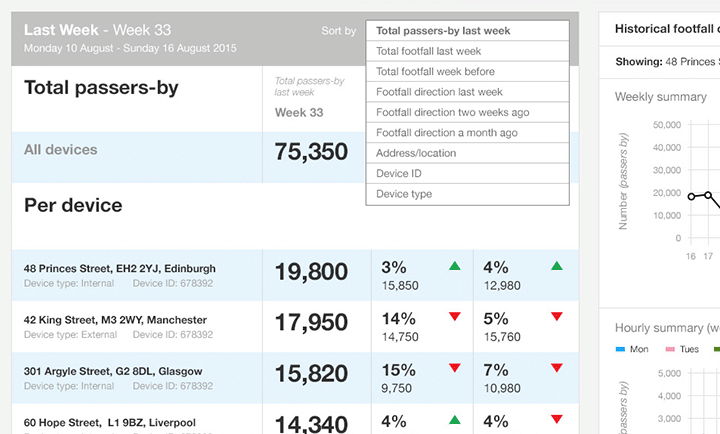 Let us walk you through the Footfall Dashboard, and show you can use footfall to you help you understand how activity around your locations affects transaction volumes and profitability.
With the Footfall Dashboard you can also find out:
How many people walk past your locations
If your locations are achieving their potential
How are your locations actually performing
and more
Simply complete the form on this page to arrange a demo of the Footfall Dashboard. We will be in touch with you shortly to arrange a time and date that is convenient for you.