Challenge 1: Understanding 'universe' of prospective tenants and associated risk and opportunity
NewRiver were keen to explore an increased 'universe' of prospective tenants as well as develop a greater understanding of the risk and opportunity regarding retailer exposure. To drive interest in a set of unconventional units NewRiver needed to understand not only mainstream 'multiples' but also independents.
Solution
With full access to LDO and training/support from LDC, each asset manager was able to better understand the market. As with any large landlord NewRiver has excellent relationships with many major retailers. There are times though that we need to challenge ourselves to look further to find new solutions in leasing space. LDC helped us do this by working closely with us to find new potential tenants that were currently not on our active radar.

LDC's online reporting allowed us to easily understand and target retail categories that were currently undersupplied in the area. LDC's online tool – LDO – allowed us to export all retailers within these target categories along with their movements (opening and closures) across the last 12 months. With LDC we built a true target list of retailers to approach to drive additional interest in units that we were actively looking to market.

One category that we looked at was estate agency, and through using LDO's bespoke boundaries, we were able to export a list of all independent agencies with more than 1 unit across the south coast -along with their contact details. LDC has allowed us to build strategic target lists and instruct our agents in a fraction of the time that we had been able to previously.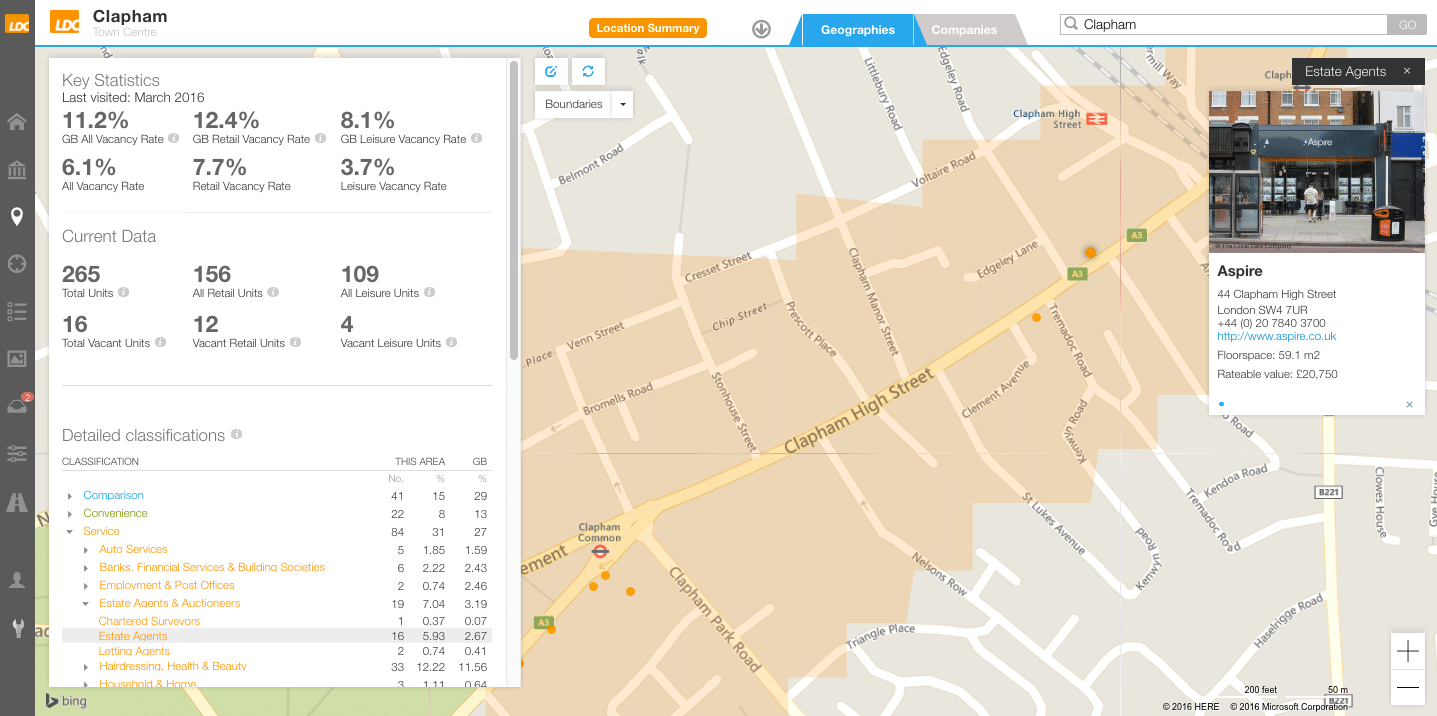 Screenshot of LDO looking at Estate Agents in Clapham Junction
With a keen focus on asset management we are also able to use LDO to track the movements of the retailers that we have exposure to. As for all of the LDO reports, we found them intuitive to use, and powerful to apply.