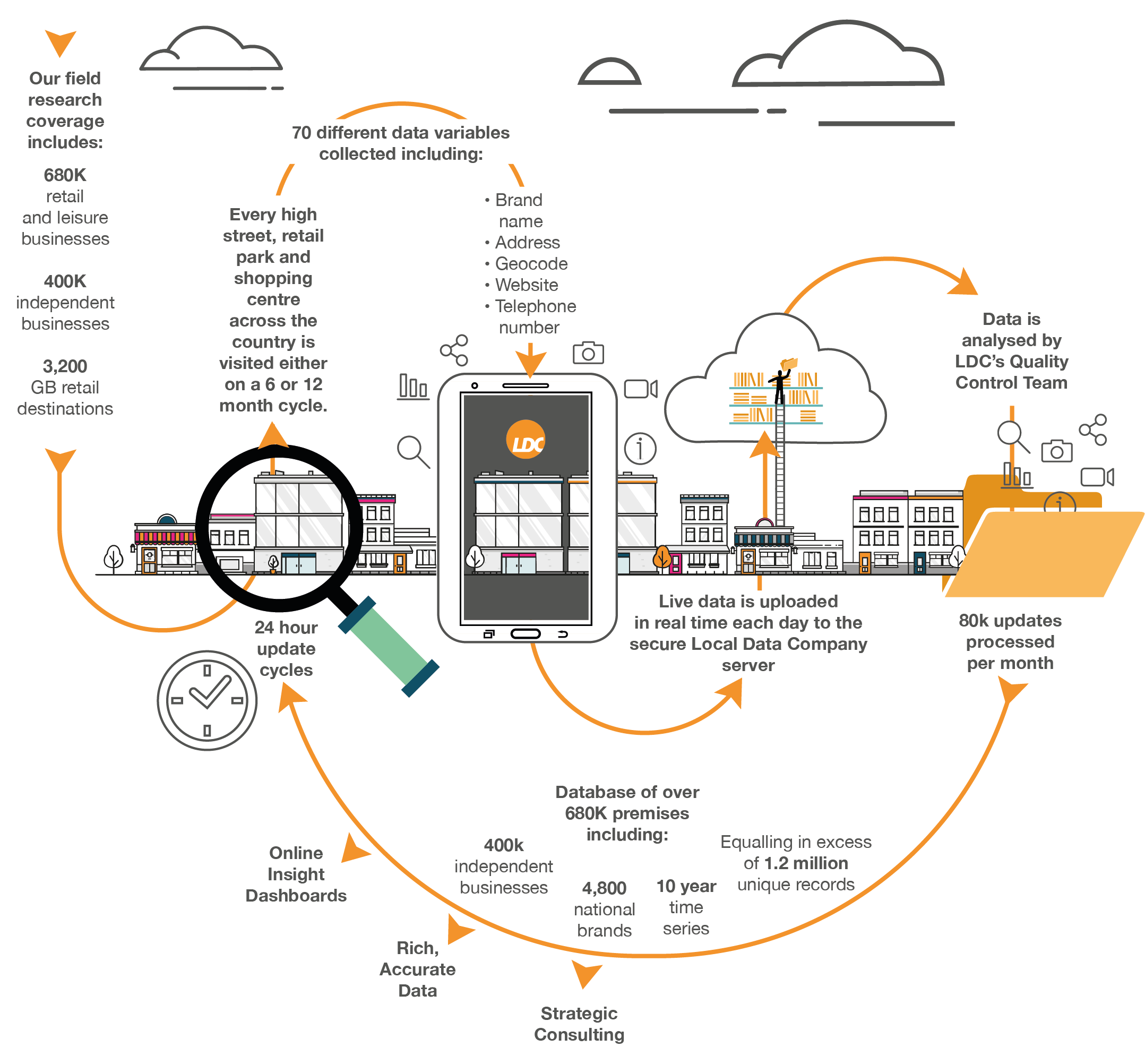 Field research
---
The Local Data Company field research team visit over 680,000 retail units each year on either a 6 or 12-month cycle, depending on the rate of churn in that location. They cover every retail park, shopping centre and high street across the country, venturing as far as the Isle of Wight in the South and Wick in the North.
Our team collects both quantitative and qualitative data depending on our clients' requirements. Information collected includes occupancy status, tenant brand, retail category and opening hours for every premises, whether it is part of a chain or independently run. Supporting images are also collected for each unit, including those lying vacant. This information is uploaded each day into our secure server for processing.
Learn more
Data Quality Control
---
Within our Operations Department, we have a team of Data Quality Controllers who carry out checks on data returned by field researchers. The team authenticate all records, checking updates through publicly available sources and calling businesses to spot check sites. The team also visit business websites and monitor online news to capture market activity taking place between site visits.
Once the Data Quality Controller has confirmed all details are correct, the information is stored within our database ready to be accessed via our range of location insight products.
Our products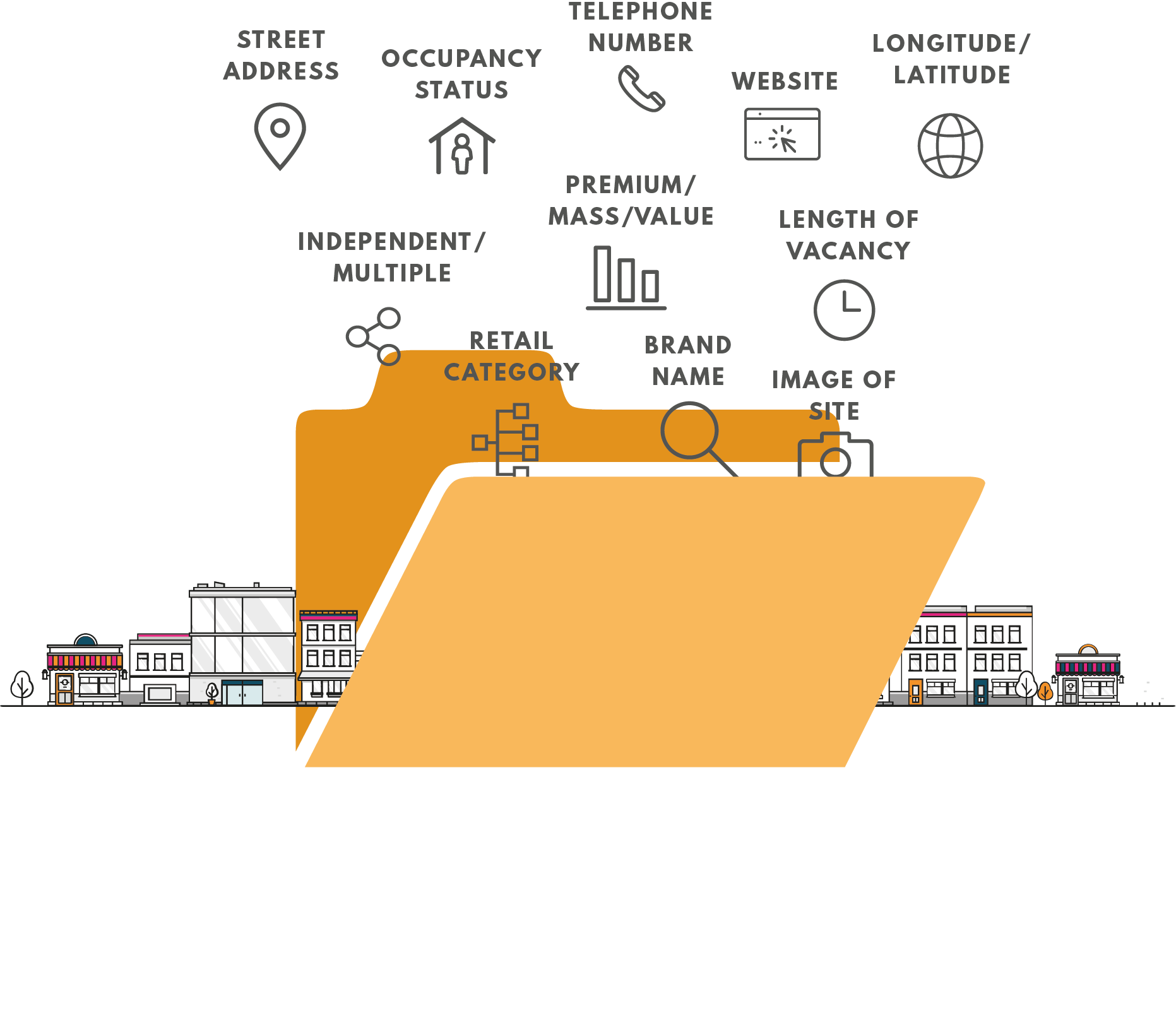 Subscribe to our newsletter
For the latest data, insights and company news