In just over a week, LDC, in conjunction with Cardiff Univeristy will be hosting the 2nd Welsh Retail and Leisure Summit. The event will be held on the 24th January from 10am - 1.30pm and will take place in the beautiful Glamorgan Building at Cardiff University.
The event has been designed to answer the following questions with exclusive access to data and insight:
What is the retail scale and make up of Welsh towns and cities?
How does retail vary in Welsh towns and cities?
What are the key trends that can be found in the data from the past 12 months and the past three years?
How can we explain some of these trends?
If you havent secured your space already, you can register for free, by clicking here.
We've got a fantastic, varied line-up of experts across local government, investment, place improvement groups and retail experts who will be at the event, both as speakers and as panelists taking part in the Q&A discussion session.
Here's a run down of who you won't want to miss at the event:
Speaker - Dr Scott Orford, Social Geographer at Cardiff University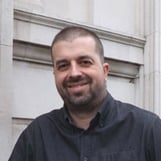 Scott is a quantitative social geographer at Cardiff University and specialises in GIS and spatial statistical analysis in the areas of housing, health, socio-economic inequalities and population studies. He leads the WISERD DataPortal project and has an interest in the use of Big Data in social science and policy research. He has published his work in a variety of books, policy reports and journals.
Speaker - Polly Barnfield OBE, Founder and CEO at Maybe*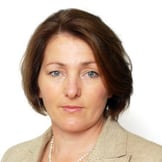 Maybe* is the lead collaborator on the #WDYT (What do you think) Campaign. This is a Government backed, business-led campaign that is accelerating the evolution of our high streets. It helps towns, shopping centres and retailers connect with their shoppers through digital channels. Research reveals that up to 74% of high street retailers nationally do not have an active social media presence, 55% have no e-commerce facility and 40% do not have a website. This data is in stark contrast to consumers, where every piece of research points to the accelerating importance of digital visibility. Places and retailers that are not part of an online conversation are now trading on a back street, not the high street. Results so far The #WDYT campaign has been Piloted in 3 Gloucestershire Towns; Gloucester, Cheltenham and Stroud and is now going Nationwide. Cities, towns, retailers and shoppers will be invited to join #WDYT to connect our retail experience and accelerate the evolution of our High Streets.
Speaker - Matthew Hopkinson, Sales and Marketing Director at LDC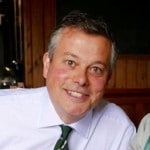 Matthew joined LDC in 2008 to establish LDC as a leading technology and data driven knowledge business. Matthew has over twenty years experience in the world of harnessing people and technology to create intelligence from data. He consults, challenges and advises on all aspects of the LDC business and its clients from product development, sales, marketing and media/investor relations. He is a regular contributor to international, national and industry news outlets on all matters regarding UK retail and its places. He runs LDC's thought leadership programme with the UK's leading universities. In his limited spare time he supports his two boys, watches rugby (Leicester Tigers), breeds Pekin bantams, run cross country and is a keen amateur photographer.
Speaker - Ian Rees Jones, Director of WISERD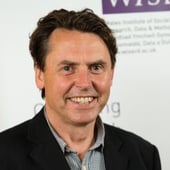 Ian was appointed Professor of Sociological Research in 2012. Previously he was Professor of Sociology and Head of School at Bangor University and Professor of Sociology of Health and Illness at St George's, University of London. His first degree was in History and Economics at Aberystwyth University and, following work in Hospital Management and Public Health, he undertook an MSc at The London School of Hygiene and Tropical Medicine and a PhD at Queen Mary, University of London. He is a Fellow of the Learned Society of Wales and Fellow of the UK Academy of Social Sciences. He is also part of the editorial team for Sociology of Health and Illness and the Monograph Series editor for the journal.
Panellist - Chris Wade, Director at The People and Places Partnership Ltd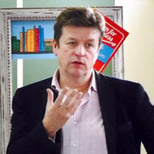 Chris Wade has over two decades of experience running place-making businesses at a local level as well as nationally as Chief Executive of the charity, Towns Alive. In 2014 Chris formed the People and Places Partnership Ltd. and continues to provide 'hands-on' research, guidance and project management on community-led, town centre regeneration. Chris is a longstanding member of the Centre for Regeneration Excellence Wales', Town Centre Executive group. He has recently designed and delivered national-level research on the business performance and perceptions of Welsh town and city centres. Chris has two relevant Masters qualifications in Urban Environmental Management and Community Enterprise. Chris was recently nominated as a Fellow of the Royal Society of Arts for his outstanding contribution to the regeneration of small towns.
Panellist - Andrew Highway, Town Centre Development Manager at Caerphilly Council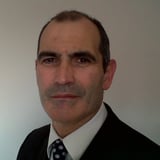 Andrew Highway is the Town Centre Development Manager with Caerphilly County Borough Council, a post he has held since 2004. Prior to taking this role he was the Operations Manager with Cardiff City Centre Management. Andrew has developed the 'Unique Places' model of Town Centre Management which was successfully implemented in three town centres: Caerphilly, Blackwood & Bargoed and then subsequently applied to Risca & Ystrad Mynach. In order to promote the County Borough's town centres Andrew introduced the successful 'Choose the High Street' marketing brand. He is a member of the Association of Town & City Centre Management and has been interviewed about town centres on both television and radio. As part of a Town Centre Module, Andrew gave presentations to students who were studying a planning degree course at Cardiff University Planning School.
Panellist - Will Evers, Investment Executive at London Metric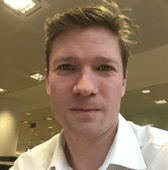 Will is an Investment Executive at LondonMetric where he has worked since the merger of Metric Property with London & Stamford in January 2013. He had been at Metric Property having joined immediately following its inception in March 2010. Prior to joining Metric, Will was an Associate Director at LaSalle Investment Management where he was responsible for acquisitions for the geared funds. Will joined LaSalle Investment Management in 2004 after leaving Bear Stearns where he worked in Corporate Finance for 2 years.
It's going to be a brilliant event, which you won't want to miss.