July 15, 2021
The past 15 months have brought about a tumultuous wave of change across every aspect of our lives. Throughout the retail, hospitality, and leisure sectors, we are seeing record numbers of CVAs driven by changes in work/life behaviours and huge secondary and tertiary knock-on effects from the myriad of changing restrictions.
As a result of this, churn in the market looks to be approaching an all-time high, even before the rent moratorium and eviction ban on commercial tenants comes to an end. It isn't all bad news, however. At The Local Data Company, we have been enthused by operators' innovative thinking, and their ability to see opportunities in challenging periods. Certainly, the availability of prime real estate and more attractive leasing terms seem to have encouraged innovators.
Capitalising on these opportunities requires careful thought, timing, and execution. Although we haven't seen a complete shattering of the rule book during the pandemic, there are certainly strong forces of change at play.
This blog will break down some of the key considerations to make when looking for sites or evaluating feasibility in the post-Covid era.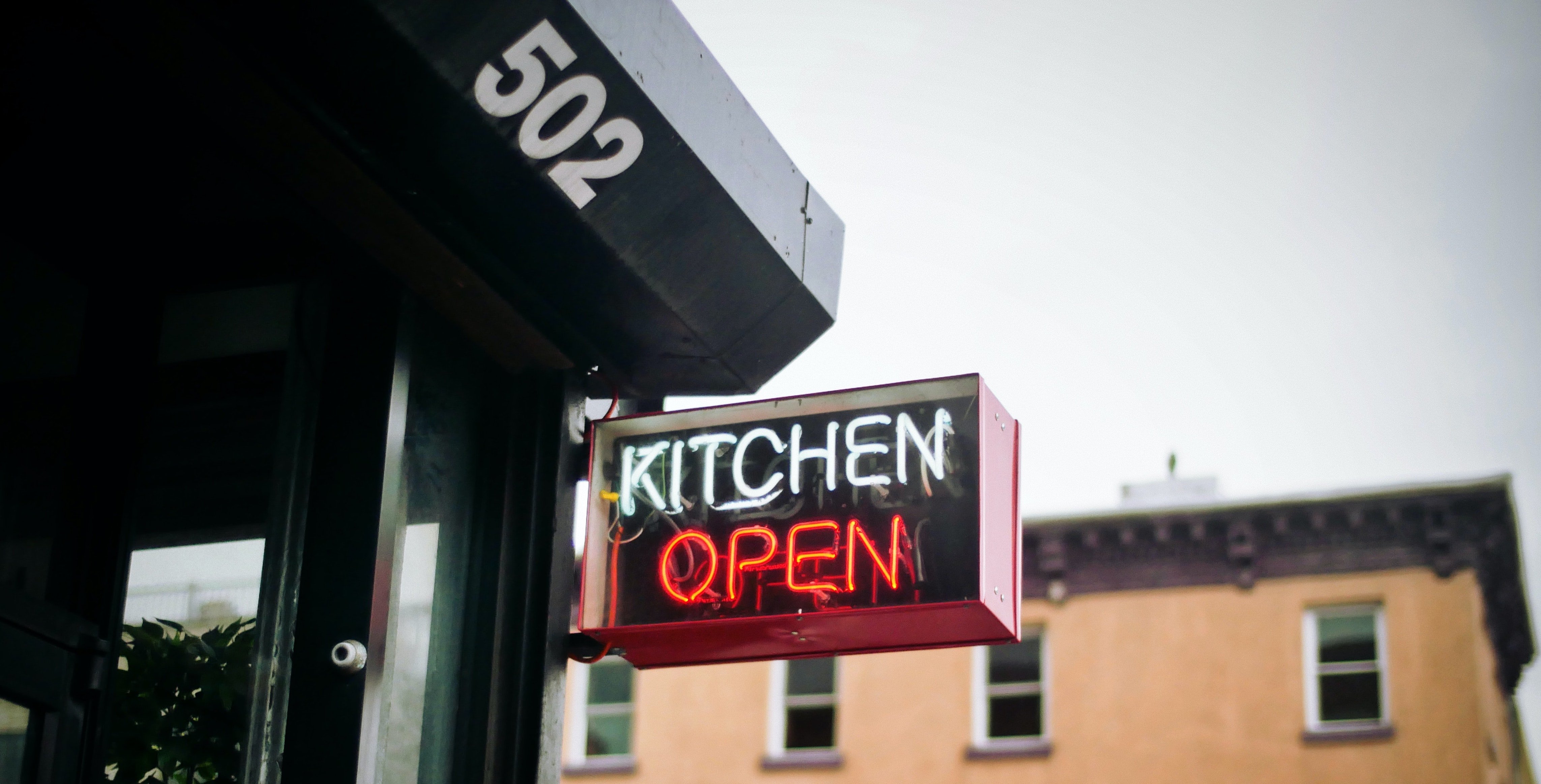 Photo by Patrick Tomasso on Unsplash.


Key Considerations:
What are some of the key considerations in ensuring that you absolutely maximise return on investment in a location?


Footfall and demographics
Starting with the basics, you need to locate somewhere within walking distance (or delivery radius) of your target market. This is all about finding your customers and is done through a basic understanding of their whereabouts (i.e. through demographic understanding from the ONS census or other population sources) layered onto other data sources such as consumer spend and footfall (by day or hour).
What we thought we knew about footfall trends pre-Covid has been turned on its head; both as short-term impacts through the three national lockdowns and as long-term shifts in focal points within shopping destinations. LDC's network of footfall sensors has identified interesting trends as shops closed and workers found themselves staying home. As churn in the market accelerates as it comes back to life, footfall hotspots within towns are likely to shift and have a profound impact on the performance of surrounding units.
Firmographic factors and location health
Dependent on how quickly businesses urge staff back into the office, firmographic factors will crucially dictate the future of footfall (by volume and type) as well as the trajectory and function of the overall shopping precinct. Not only do you need to ensure you have the right balance of competitors, complementary businesses and classifications, but the area must also be in good health, not in decline. LDC has been tracking over 3,000 GB retail markets for over 10 years. As such, we have built up a comprehensive view of not just what constitutes good health, but what the risk factors are that could end up having a significant impact on the long-term health of a location.
Competitor and market saturation
A Mexican restaurant chain might look at two towns with a similar demographic catchment. If Town A has a population of 150,000 and only a single Mexican restaurant, but Town B of 100,000 people already has three then clearly the market is already more saturated in that instance. However, if the delivery catchment is broader, or market research shows that competing businesses are not pleasing customers, then clustering can indicate demand for your product or service. You've just got to be willing and able to be the best.
Across a large shortlist or even the entire country, market saturation is one of many weighted criteria which can power a scorecard (using a range of LDC metrics) alongside the demographics we have covered.
Once the best towns or cities have been shortlisted, there is then a decision to make around the micro-location of a unit. Considerations include whether you target prime- or non-prime locations across high streets, shopping centres, retail parks or transport hubs. The exact location you select is critically important and should be driven by factors such as brand personality, business rates, footfall, competitor presence, complementary businesses, accessibility, parking, unit availability, and many other brand-specific considerations. On the latter point, being the only business with an eye on the independent leisure market allows LDC to incorporate this market sector that sees higher levels of churn and makes up over half of all units across the country.
Unit availability
Inevitably, unit availability forms the final piece of the puzzle. Finding a unit that is the correct size and location branches deep into the world of property agents and listings platforms. At Local Data Company, we take a different approach. By virtue of our extensive field research teams, we have a view on all vacant units, with over ten years of data including previous occupiers, floor space, and images of fasciae.
Now more than ever, it is important to note that a bricks-and-mortar store can no longer be considered as just that anymore. Each unit can now act as a click-and-collect point, delivery hub, marketing opportunity and dark kitchen all in one! Consideration of these additional points underlines the importance of undertaking a modelled and data-driven approach to finding the right unit.
Our Approaches:
At LDC, we naturally favour a data- and insights-led approach. Data-oriented methods include the production of scorecards that analyse a list of regions, towns/cities or individual units assessed by some or all of the factors discussed in this blog (along with many others), agreed in consultation with every brand we work with. For instance, these deliverables can often build out a model based on what drives success for a brand, along with existing sales data, to provide a list of locations with similar characteristics.
Another more thorough approach involves site-feasibility analysis for set locations on your target list. This involves detailed due diligence work, analysing each element of a proposed site to uncover all opportunities and risks for each location, enabling informed decisions at board level.
Lastly, if you are au fait with statistical, BI or mapping technologies, we can provide our data in its raw format. This is delivered as a one-off spreadsheet snapshot, or a live API feed, depending on the cadence required.
Whatever the size of your business, LDC is uniquely placed to deliver insights on recent market changes, as well as a historical overview of the performance of a location. Our field research team visit each location multiple times a year, collecting accurate, granular information on the physical store landscape. Through our expertise and market-leading data, we are committed to supporting today's and tomorrow's retail and leisure businesses to thrive in the new post-Covid world.
If you have any questions about our site feasibility work, or would like a sample report, please email me directly at dominic@localdatacompany.com or complete a contact form.