July 30, 2019
As shoppers increasingly value the convenience of online shopping and look to physical retail space for socialising, UK shopping centres are slowly changing their offer for consumers.
With department stores falling out of fashion, shown by the struggles of BHS, Debenhams and House of Fraser; there is a shift in focus away from hosting comparison goods retailers (brands selling physical goods such as clothes, shoes and homewares) and towards leisure, food and beverage and experiences such as cinemas, events spaces and competitive socialising. Indeed, department stores have seen a 23% decline in units within shopping centres since 2013, which is a higher of decline than on UK high streets.
Comparison retail units have declined every year since 2013, now making up only 58.6% of all stores in shopping centres (as of July 2019).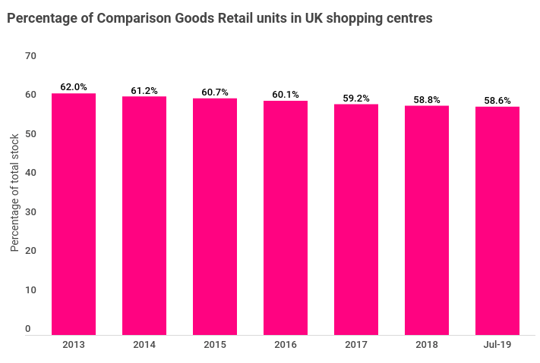 Figure 1: Percentage of Comparison Retail Units in UK Shopping Centres (Source: Local Data Company)
Where we have seen comparison retail stores reducing in shopping centres, leisure and service occupiers have snapped up these units. In 2013, the percentage of leisure units stood at 13.6%. This has now risen over 2% in 4 years to its current value of 15.8%. Openings in the last 12 months from Krispy Kreme (+11 units), Costa (+11 units) and Wrapchic (who increased their shopping centre portfolio by 80%) have made these brands the top contributors to this rise.
Service retail in shopping centres has also seen a small increase, growing steadily year-on-year from 14.2% in 2015 to 15.4% currently, with the main categories driving this growth being Beauty Salons, Hearing Aid retailers and Barbers.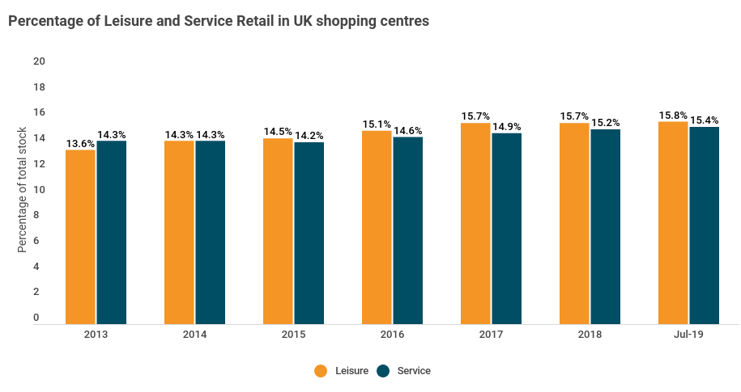 Figure 2: Proportion of Leisure and Service Retail Units in GB Shopping Centres (Source: Local Data Company)
Looking ahead, the decline of comparison and increase in service and leisure units will only accelerate over the coming years. The allure of online shopping will become more powerful as technology such as drones facilitate same-day delivery; increasing the speed and convenience of this channel. Shopping centres will continue to grow their leisure offer, but not only in the food and beverage sector. More centres will look to provide unique experiences by providing competitive socialising opportunities, such as escape rooms, indoor mini golf and darts. These units will then become the anchor, as opposed to previously where they were seen as supplementary to the retail offer.
Case Study – White Rose Shopping Centre (Leeds)
One scheme that reflects this trend is the White Rose shopping centre in Leeds.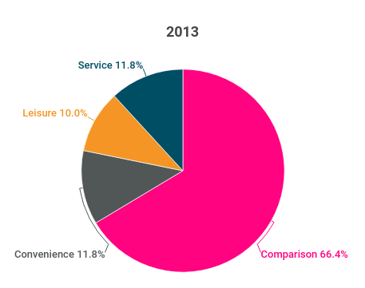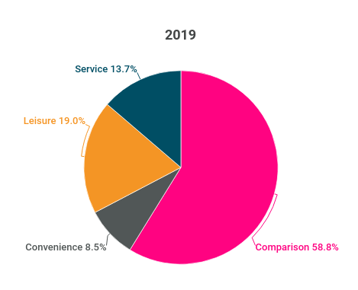 Figure 3: Classification Mix in White Rose Shopping Centre in Leeds in 2013 and 2019 (Source: Local Data Company
Since 2013, Comparison retail has fallen from 66.4% to 58.8%, echoing the nationwide evolution of the shopping centre offer. Leisure has increased from 10% to 19% with 20 openings, across Restaurant, Café & Fast Food, and Entertainment categories; examples being Wagamama, Five Guys, PizzaExpress and Krispy Kreme to name a few.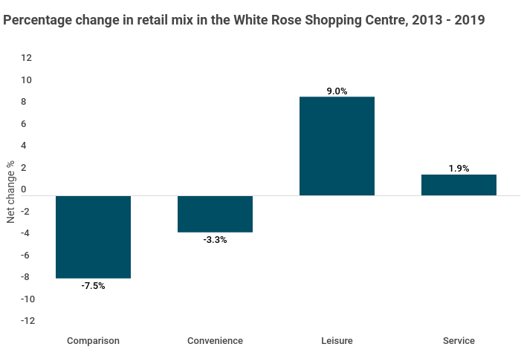 Figure 4: Percentage Change in Classification Mix in White Rose Shopping Centre in Leeds from 2013 to 2019 (Source: Local Data Company)
One major opening in the White Rose centre was the new Cineworld cinema in 2017 which now gives customers an additional reason to visit the centre. Having a cinema present increases dwell time and spend in the centre, as well as benefiting the existing food and beverage occupiers operating close by.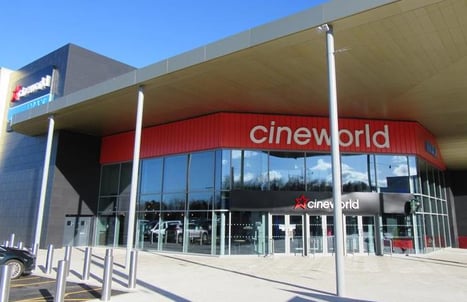 Image 1: Cineworld at White Rose shopping centre, Leeds (Source: Local Data Company)
Car showrooms in the driving seat
There is a new breed of occupier opening in shopping centres, as car dealerships become one of the categories to experience the fastest growth in the past few years. In the last 6 years, car dealerships situated in shopping centres have increased by 540%, rising from only 5 in 2013 to 32 today.
Many car manufacturers have opened shopping centre dealerships, for example Jaguar, Hyundai and Seat, but the brand that has opened the most is Tesla with 8 of its 13 GB dealers occupying space in this location type. Bluewater, Westfield London, Intu Milton Keynes, and the Canary Wharf Shopping Centre are all home to a Tesla showroom.
Although most dealerships are still primarily in out of town locations, the guaranteed footfall, longer trading hours and lower overheads that shopping centres can provide works for some brands. It is likely that there are fewer customers coming to the shopping centres specifically to purchase a car, but they bring in many more casual customers who are there to look around in an informal setting and thus the sites are more focused on raising brand awareness and public profile over immediate car sales.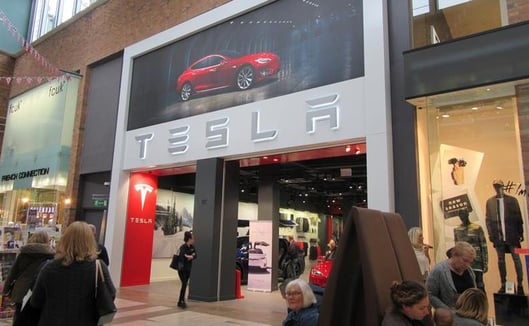 Image 2: Tesla showroom located in Touchwood shopping centre, Solihull (Source: Local Data Company)
For shopping centres to be able to continue to appeal to customers they have to provide an exciting and unique experience. Relying on department stores and high street fashion is no longer appropriate and attracting new occupiers to fill units is becoming essential. Shopping centre owners are already starting to think outside of the box, hosting new types of retailers that would have seemed impossible 10 years ago. This will only continue, as the rate of redevelopment of shopping centre space increases, merging units to create large space for dealerships and gyms, and splitting units to provide more suitable space for independent retailers, who will offer a local connection and a unique offering to the scheme.
Of course, comparison retail will still be a primary reason for the majority of customers to visit schemes, but if the centres fail to provide a wide ranging and interesting offer of leisure, food and beverage, and experiential retail that cannot be replicated online, shoppers will fall out of favour with their once loved local shopping centre.