January 24, 2018
Yesterday in a rather rainy and grey (but still beautiful) Cardiff we held our 3rd annual Welsh Retail and Leisure Trends Summit in the gorgeous Glamorgan building on the Cardiff University campus.
We were lucky enough to be joined by three, very different, but equally engaging panellists; Eleri Rosier from Cardiff Business School, Beverly Owen from Newport City Council and Simon Baston from Cardiff-based property developer, LoftCo.
This year our panellists kindly agreed to present on something that they were passionate about, regeneration. First, we heard from Eleri Rosier. Eleri is a Senior Lecturer in Marketing and Strategy at Cardiff Business School and spoke about an initiative that she had been working on with her cohort of students. The Cardiff University Community Gateway project is committed to building a long-term partnership with residents to make Grangetown in Cardiff a better place to live and work. This is done through projects designed to respond to local needs that are mutually beneficial to the local community and University alike through research, teaching and volunteering opportunities. Through this project, Eleri asked her students to work on ideas for a business forum and 'Shop Local' campaign to be run in Grangetown, which would encourage local businesses to come together to discuss ideas to encourage the community to shop locally, supporting and investing in local businesses.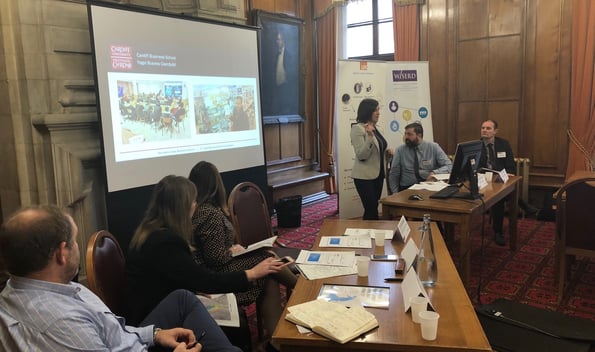 Eleri Rosier, Senior Lecturer in Marketing and Strategy at Cardiff Business School, speaking about the Cardiff University Community Gateway project.
The first forum was held in January last year at which 30 local business owners came along to receive training from Google on boosting their online presence. The work has subsequently led into a larger 'Love Grangetown, Shop Grangetown project, designed to revive high streets in Grangetown, which includes a community led street market 'Grangetown World Market' designed to showcase local suppliers, increase footfall around the area and help business owners campaign on local issues. All this work is driven by the student population who are exposed to real-life business and marketing challenges, resulting in them developing enterprise skills and having the opportunity to make a real difference to a local economy.
Next, Beverly Owen took the floor. As the Strategic Director for Place at Newport City Council, she spoke about a 'City Centre Masterplan' for Newport to strengthen its position in the Cardiff Capital Region. The master plan has been devised to ensure that a coherent vision has been set for the city centre, however Beverly indicated that they are only partially through this journey of change. She went on to give some context for this huge focus on regeneration for the city. Office space in Newport is almost £10 cheaper per sq. ft. than Cardiff and even cheaper compared to Bristol, but the productivity value per worker was higher. Whilst house prices are still fairly low in Newport, the value has been increasing, again at a higher rate than both Cardiff and Bristol as two competitor cities.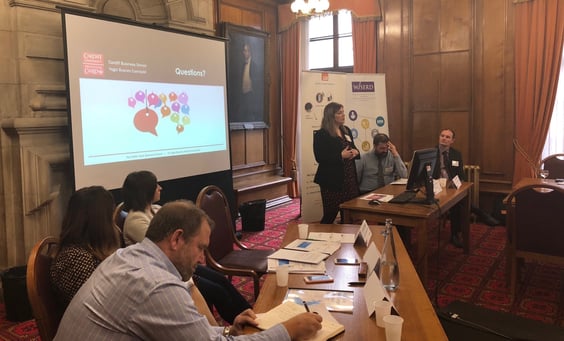 Image 2: Strategic Director for Place at Newport City Council Beverly Owen presenting on the Newport City Centre Masterplan
The strategy revolved around six main characteristics of Newport that they wanted to focus on:
A welcoming city
A city of quality places
A riverside city
A restored city
A diverse city
A connected city
These six features are things that make Newport unique, and therefore hold a huge potential that Beverly and her colleagues are working to unlock. To do this, they split the city into three 'areas' all of which have distinguishing buildings and/or features and all which have specific aims for their regeneration. We can't wait to see the impact of all this hard work on the city centre.
Finally, we heard from Simon Baston, Founder and Managing Director of LoftCo, who specialises in developing historic buildings and landmarks into mixed use facilities. Simon was full of praise for Beverly's plans for Newport and commented on their innovative, creative and bold plans. Simon discussed the merits of mixed-use developments, including business, residential, retail and leisure, all working together in harmony, using old, characterful 'Brownfield' (or listed) properties. He discussed the importance of infrastructure such as train links to encourage footfall and the flow of people around the different hubs in Wales, he spoke about the importance of 'keeping local', creating a place where millennials want to stay and work, rather than leave, taking their ideas and creativity with them.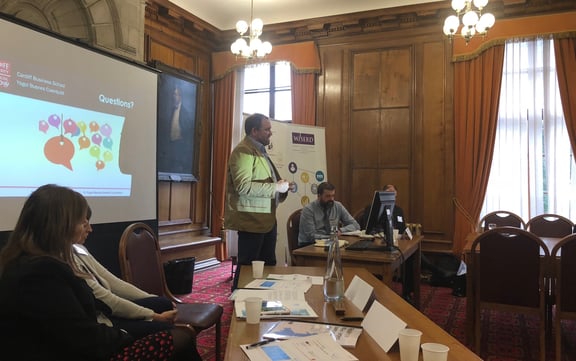 Image 3: Simon Baston, Founder and Managing Director of LoftCo, discussing tourism and creating more footfall in Wales
A key point that Simon spoke passionately about was the huge potential that he felt Wales was missing out on with tourism. Wales has some of the most beautiful beaches in the world, coupled with amazing countryside, mountains and more, all within a few hours' train journey from London. But why, Simon wondered, is this not being advertised more widely? He wondered if the modest Welsh culture was to blame, but called for better marketing of the tourism opportunities across the country.
Following the presentations, ITV Business Correspondent Carole Green masterfully chaired a discussion and Q&A session with the crowd, which covered a huge range of topics such as the challenge of keeping young talent in Wales, how to be bold with the regeneration of Welsh towns, and speeding up action on the above points, before it's too late. The panel discussed how rail links are absolutely key to ensuring all locations can be easily accessed, as many of the main towns and cities are likely to get congested with cars. Unsurprisingly, the B word came up - Brexit, and the panel discussed how for Wales (and indeed the whole of the UK) uncertainty was becoming the new normal. A unanimous view from the panel was that places need to work together to ensure that they all have a bright future by differentiating themselves with niche and special experiences. This lead to Eleri making the point about experiential marketing, and how retailers needed to get on-board and maximise on the value of location-based marketing. Finally, our panel urged the delegates and all Welsh places to be bold. Swift and bold action is needed to ensure that Welsh places are recognised and don't become irrelevant and outdated.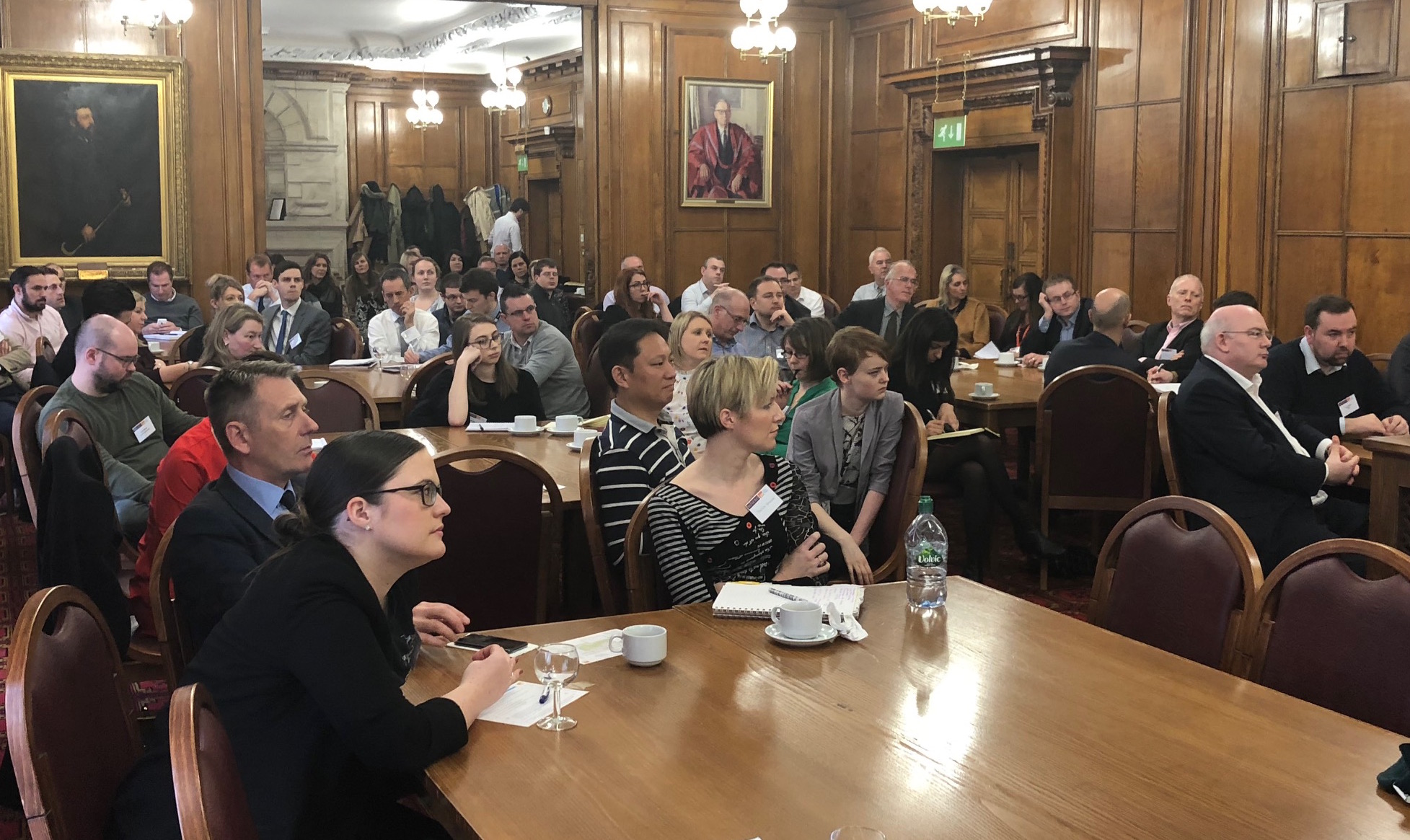 The engaged delegates at our 3rd annual Welsh Retail and Leisure Trends Summit
We would like to thank all the panellists for their excellent contributions, Carole for chairing so expertly, everyone who battled the traffic and the rain to join us for the day, WISERD for supporting the organisation of the event and finally, Cardiff University for allowing us to use their beautiful space.
If you were not able to make the event, but are interested in Welsh Retail and Leisure, our report is now available, free of charge. Download a copy by clicking this link.
Alternatively, if you don't have time for a full report, we have put together an infographic of our highlights, which can be found on our blog. Click here to access the infographic.