February 25, 2016
We will be hosting our 13th Retail Health Summit at BLP's offices in London on Friday 4th March 2016. With over 150 people signed up already, spaces will soon be limited. Please click here to find out more about the event and to register your place.
During the event, Matthew Hopkinson will present the latest analysis from over 3,000 town centres, shopping centres and retail parks across Great Britain in H2 2015. This will include:
Vacancy Rates - and how these have changed over time
Persistent Vacancy - the

number of long term (vacant for 3+ years) shops has increased by 26%

Footfall Data - and how occupiers/landlords can use this insight to optimise their store performance
Health Index - how health scores of

town

centres

, shopping

centres

and retail parks

have changed in the last 6 months
There will then be a panel discussion with retail industry experts, where you have the opportunity to ask any questions.
At each event we aim to bring together a diverse panel of experts. Below are their biographies:
Chair:

Emma Simpson, BBC - Correspondent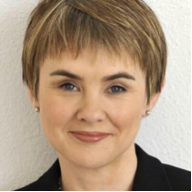 Emma Simpson is a correspondent with the BBC Business and Economics Unit and reports on a range of stories across BBC Network News. During her many years with the BBC, she's reported from abroad and across the UK in a number of different roles.
She arrived in the Business Unit four years ago to help out with some holiday cover and has been kept busy there ever since! As part of her duties, Emma keeps an eye on the changing face of retail.
Panellist: Ashley Blake, CEO - Otium Real Estate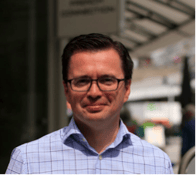 Ashley is a fellow of the Royal Institution of Chartered Surveyors, a member of the Investment Property Forum and a non-executive director of We Are Pop UP Limited. He is also a Pilot-lighter which involves providing mentoring and advice to small charities across London with other senior business people. He has 20 years experience in the commercial real estate market including working in major Plcs and also building small companies/start-ups.
Currently he is CEO at Otium Real Estate. Ashley set up this specialist leisure focused property investment business after successfully acquiring over £800m of leisure real estate whilst at Land Securities plc. The leisure sector has no dedicated property investment business and Otium fills this gap. Otium raised £75m in seed equity in December 2014 and has started to make its first acquisitions.
Previously, Ashley spent 5 years as a senior executive at Land Securities responsible for the investment performance of a £4 billion portfolio comprising 21 shopping centres, 3 factory outlets, 19 leisure parks and 34 hotels located across the UK. The portfolio also included residential blocks, offices, digital media and car parking. He was a director of many joint venture boards including those with the Crown Estate, Henderson and Delancey. During his time at Land Securities, he also led the founding sponsorship of the TrueStart retail start-up incubator project in Victoria. TrueStart is Europe's first retail focused start-up hub.
Prior to Land Securities, he was Joint Managing Director and part owner of Lathe Investments Limited, a boutique, specialist real estate fund manager. Lathe created and managed real estate funds in the UK, Spain and Sweden where property assets totalling some £270m were acquired and asset-managed. During his time, Ashley worked on raising equity investment for 3 new funds and listed an Aim company. He also built the business in Sweden including creating a local management team.
He started his career at DTZ, a global real estate consultancy. His role involved investment agency, development funding consultancy and advising on indirect property investments. Example projects included Bluewater, Westfield London, The Mall fund and the funding of the Bermondsey Market mixed use project.
Panellist:

Vicky Fowler, BLP - Partner, Planning & Environment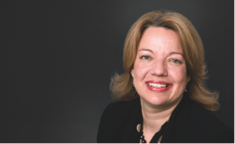 Vicky is a partner in the Berwin Leighton Paisner Planning team. She specialises in all forms of planning and development work, and has acted for Local Authorities, developers, house-builders and institutions in relation to a number of development projects including town centre, retail, housing and infrastructure schemes. She has advised Tesco Stores in regards to a mixed use regeneration scheme in Woolwich town centre, Westfield on the expansion of their retail and mixed use portfolio around the UK, including White City and Stratford, Bracknell Council on their town centre regeneration scheme, Liverpool City Council on the mixed use retail/leisure Paradise Street Development, and the regeneration proposals for Croydon Town Centre.
Ben Terry,
Dixons Carphone Plc
- Head of Location Planning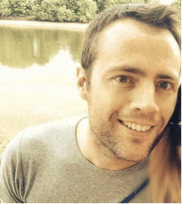 Ben joined Dixons Retail in 2009 to assist with the implementation of a combined Currys and PC World estate into a single brand offer. He is now Head of Location Planning for the merged Dixons Carphone FTSE 100 business, overseeing the optimisation of a '3in1' store portfolio, including Carphone Warehouse, across the UK & Ireland.
IBen's previous role experience includes retail and geographical consultancy for the likes of JCDecaux, GeoBusinss Solutions and PMP New Zealand. Ben is a self-confessed geographical nerd and supporter of Wycombe Wanderers.
Panellist:

Matthew Hopkinson, Director - LDC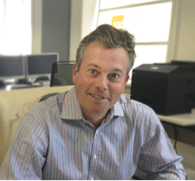 In 2009 Matthew joined Local Data Company (LDC) as its first 'non-founding' Director. At LDC Matthew has led the growth of the company's revenues to 52% (CAGR – 5 years) along with developing the data insight and collection side of the business, which has resulted in winning high profile clients such as the John Lewis Partnership, HSBC, Facebook, Alliance Boots, Tesco, PwC, O2, Henderson Global Investors and Experian.
Most recently he has pioneered the delivery of Data Visualisation and Aggregation into the retail and leisure sectors. He has undertaken joint research in all aspects of the retail and leisure market with leading universities including Oxford, Cambridge, UCL, Loughborough, Stirling, Manchester and Cardiff. He is the recognized expert on all matters regarding the 'High Street' and 'UK retailing'. His reports and commentary regularly appear in the national, local and industry press. He is also a regular contributor to the BBC (TV & radio), Sky, ITV and Bloomberg news outlets. Matthew was part of the team that wrote the 'Alternative future of the High Street', which was led by Bill Grimsey in September 2013.
Panellist:

Professor Paul Longley, Professor of Geographic Information Science - UCL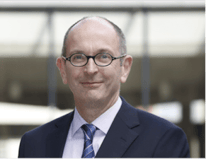 Paul is Professor of Geographic Information Science at University College London, UK, where he also directs the ESRC Consumer Data Research Centre.

Paul has been involved in: over 50 research grants (totalling over £22 million); postgraduate supervision of 50 Ph.D. students (most funded by research councils); publications, including eighteen books, over 150 refereed journal articles and contributions to edited collections; academic and editorial duties, including past editorship of two journals and current membership of five editorial boards; eleven externally-funded visiting appointments and over 150 conference presentations and external seminars; extensive teaching commitments (including strategic roles in two centres of excellence in teaching and learning); and major commitments to administration in four top-rated university departments.