May 1, 2015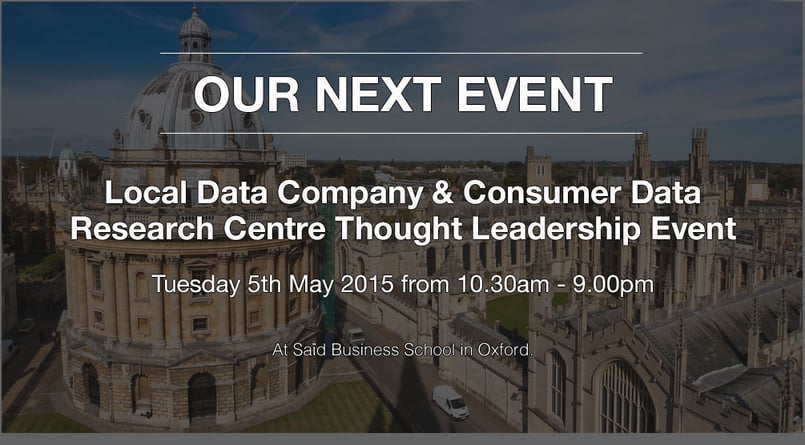 On Tuesday 5th May The Local Data Company in partnership with University of Oxford and the ESRC funded Consumer Data Research Centre will be hosting its inaugural Academic Thought Leadership event.
The aim of the event is for the business community to see a 'showcase' of the work that these leading universities are working on (the art of the possible), many in partnership with LDC, and for businesses to challenge these as well as put forward suggestions as to what business requires in order to enable more informed and evidence-based decision-making in what is a very fast changing and uncertain world.
During the day speakers from University of Oxford, University of Stirling, Loughborough University, UCL, University of Liverpool and Henley Business School will discuss the following topics:
The state of UK retail places & Understanding retail change in the UK's town centres
Researching the customer experience of town centres & Understanding footfall and high street visitor insight
Estimating retail centre catchments & Using data to model the decision-making processes of real estate owners, occupiers & consumers
After the event we will provide a summary of the days discussions and findings which we will include the newsletter on Friday 8th May.