July 17, 2019
At the Local Data Company, we are always amazed by the rate of change across the UK retail and leisure market which sits at about 20% each year, as retailers, leisure brands and thousands of independent entrepreneurs open and close stores, acknowledging the need to be ever more agile in today's turbulent landscape.
We support many of our clients with their portfolio planning strategies, whether they are growing, consolidating or optimising their estate. This task has become more complex as the nature of the market changes and relationships between places, brands and competitors evolve.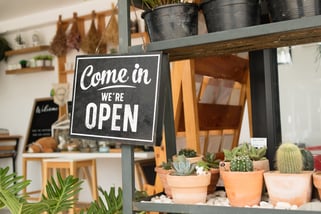 But what are some of the key considerations when selecting new locations for schemes or stores?
Know Your Customer – layering demographics and retail data
A fundamental starting point for any location planning decision is making sure your target customer is present. It might sound obvious, but if your customer does not shop, live, work or play within a reasonable catchment area, it doesn't matter how healthy the location or impressive the store design, it will not succeed. There is a huge amount of publicly available demographic data out there (see ONS.com). However, this means nothing in isolation. The secret to using demographics is data layering. Our research enables clients to view demographic profiles of locations, availability of spend and expected consumer behaviour by not only looking at the demand, but also the retail supply.
2. Stay healthy - Identifying optimal locations and reducing risk
The Local Data Company Health Index includes 12 metrics, including vacancy rates, charity shop presence and dwell time. Together, these metrics provide a score to determine the relative health of a location. This is a great way to benchmark the comparative health of a location, and it can be bespoke to accommodate metrics particular to a specific business.
When it comes to location planning for a brand, it's more complex. Reviewing long term data can help identify a location's current health. As the market is changing so rapidly, it's increasingly important to understand this trajectory; not just because rents and rates are so costly, but to make sure that your business has the opportunity to thrive in that particular location long term. Other metrics such as footfall will help build up a more accurate picture. This might inform a decision to terminate a lease, for example.
3. Retail pitch - Micro location trends
Even within a town or city, there can be multiple micro economies which support different business types and experience change in diverse ways. This can have a substantial impact on a retailer, and vice versa the retailers you attract into a location or shopping centre/scheme can greatly impact its success. The most successful retailers focus on a micro location to understand how their store would fit into that immediate environment, i.e. do other stores have similar opening hours? Does my product offering complement the store next door? How are people going to use this street? Can I understand what the pedestrian flow might be? Using data, you are able to be more specific when it comes to location, removing as much risk and uncertainty out of your decision making as possible.
See a case study about how Out of Home Media company Primesight used analysis of micro economies for the roll-out of the InLinkUK digital kiosk roll-out.
4. Leveraging opportunities - Viewing vacant units
No one enjoys seeing empty units on their local high street. However, more vacant units does mean more opportunities for savvy retailers to share space, snap-up a great pitch or make room for an independent business and diversify a high street or shopping centre. Whilst vacancy can indicate the unattractiveness of a location or an oversupply of retail units, more vacant units do also offer more choice to reoccupy a great unit in a highly sought after area.
Understanding the length of time that a unit has been vacant around your store or prospect locations can help you identify whether these stores are empty due to natural churn, or whether there is a more serious issue at play which will impact the levels of footfall to your store.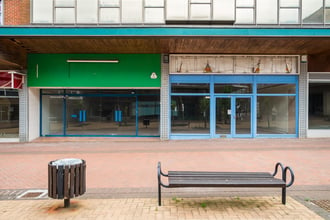 5. Hidden Competition - Understanding store and concession strategies around your sites
A key trend over the past 12-18 months is the huge increase in retailers sharing sites to create multiple reasons for customers to visit. Next has led the way with this trend, partnering with the likes of Virgin Holidays, Costa, Paperchase and others. This isn't a new concept, but it does add another consideration when scoping locations. Whilst you can review which brands operate around a potential site, it's also now key to review any concessions within surrounding stores that are likely to compete for your customers' money. This data is difficult to access as concessions are not always immediately obvious from the outside. However, we have been collecting this data for some time now and are starting to see some interesting trends emerge. See a recent blog on concessions written by Insight Analyst James.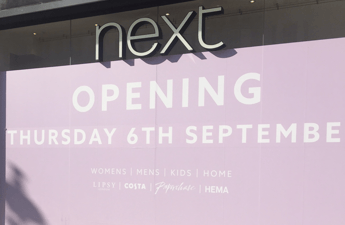 6. The silent majority - Understanding the independent market
The independent market has proven to be more resilient than chains or 'multiple' retailers (classified by retailers with five or more stores). Whilst we saw 7,550 multiple stores exit the market last year, the figure was only 1,013 for independents. As independents account for 65% of the retail market (and this is likely to grow as chains get harder hit by a whirlwind of rising costs), this sector is likely to become increasingly more powerful.
We have been tracking this market alongside the multiple sector for over ten years and have been struck by how resilient it is. In the face of Brexit, online competition and an increasingly sophisticated consumer, independents are providing shoppers with what they crave - diversification and unique shopping experiences.
Over the next few years we predict the hold of independent businesses in the UK will increase. Understanding this offering around your portfolio of stores to identify new, smaller competitors is nothing short of critical.
Independents can also provide a breath of fresh air for a location, offering consumers products and services that simply can't be found elsewhere and boosting footfall around your store.
My top tip:
The importance of applying data to decision making, not only to streamline the process but to increase efficiency in resource distribution will enable you to scale at the pace which is right for your business. Data will never replace a site visit; however, at the site feasibility stage it should be built into the process to add a dynamic lens. The Local Data Company offers a forensic overview of over 3,000 locations in terms of current and future potential, enabling stakeholders to adjust their sales forecasts to match the retail landscape. This validation enables our partners to reduce risk in one of the most challenging retail environments of the past 50 years.
For more information on how we work with our clients on strategic location planning projects, please do get in touch. Email us at team@localdatacompany.com