Yesterday we hosted our 5th Retail Market Trends Summit at Hogan Lovells' offices in London.
The event was a great success with around 100 professionals from the retail industry joining us to hear the latest analysis and to network over breakfast, whilst taking in the views of London from the 12th floor at Hogan Lovells.
During the event, Matthew Hopkinson presented the latest analysis of openings and closures activity for both independent and multiple retail and leisure occupiers across Great Britain's shopping locations in 2015.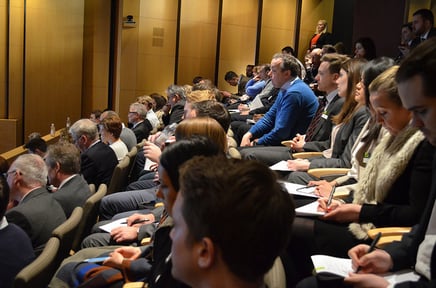 The presentation and full report looked at the openings and closures activity across GB and segmented them by location type (retail park, shopping centre, high street), classification type (service, leisure, convenience, comparison) and even down to category type (video libraries, luggage shops, booking agents etc).
For those unable to make the event, we have created a free 10-page report summary which includes:
Independent Analysis
Top 10 business openings by classification mix
Top 10 business closures by classification mix
National & regional variations
Top 5 independent towns (50+ units)
Bottom 5 independent towns
Activity by location type
Multiple Analysis
Top risers and fallers by business type
Multiple openings and closures by region
You can click here or on the image below to request a copy of the report summary.