November 6, 2017
The food & beverage (F&B) market has continued to grow at an even faster pace than ever before and the number of eating establishments has particulary boomed in this last year.
Matthew Hopkinson, Director at LDC, explains to the BBC Radio 4 on the You&Yours show that we're seeing more and more specialised restaurants. Matthew says "We're seeing more Korean restaurants, others are Afghan, Nepalese and of course Vegan". In his recent analysis on this market "Can Britain's appetite for eating and drinking outlets be sustained? - Part 1", Matthew found that "The number of Vegan restaurants more than doubled" since July 2016.
Matthew also comments on the churn (level of openings and closures) in this sector as well as regions that have seen a significant growth in eating establishments.
To listen to the interview click here or on the image below and skip to 10:05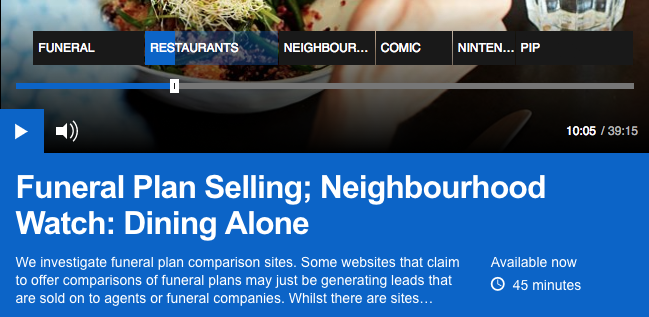 Follow the links below for Part 1 & 2 of Matthew's analysis on the food & beverage market.
Can Britain's appetite for eating and drinking outlets be sustained? - Part 1
Who and where are the risers and fallers in the UK food and beverage market? (Part 2 F&B Market Series)