March 29, 2021
Katie, Head of Operations at the Local Data Company is a seasoned traveller. In her latest blog she writes about her UK 'staycation' experience in Cornwall.
Amongst my colleagues, I am known to openly dismiss Cornwall as boring, cold and wet. The truth is that after travelling to and fro for two decades to visit family, I would rather use my precious annual leave and money on somewhere more 'exciting' (and certainly warmer). But, as the option of travelling abroad last year become near-impossible, I chose Cornwall as my 'big holiday' - and with the blitz spirit that we all now have in spades, I approached the county as I would when preparing a trip to the USA or a tour of the Mediterranean. This would be the time to go on a gastronomical adventure, check-in once again at the Tate St Ives and discover the mighty Lizard Peninsula.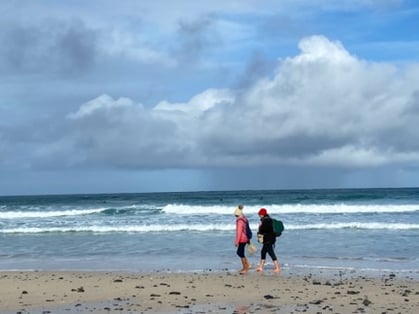 Depending on your age (and income), Cornwall is a foodie mecca. The recent update to the Michelin guide contains 40 Cornish locations: three of which have been awarded the prestigious star (both of Nathan Outlaw's seafood restaurants in Port Isaac and Paul Ainsworth's No.6 in Padstow). Those on the recommended list are also predominantly located along the coast, with Fowey, St Ives and Padstow weighing in heavy.
But what of the middle? When we think of Cornwall, we don't envisage the market towns of Liskeard, St Austell and Bodmin. This is a county with a high disparity in class and economic virtues. Local Data Company data shows that vacancy rates have been increasing slowly. Vacancy increased from 7.0% in 2011 to 8.8% in 2019 and has now increased to 11.2% - still under the GB average. However, this varies significantly from town to town.
While Cornwall remains a popular holiday destination, it has also held the highest rate of unemployment for many years. It is a region that can sometimes seem to reject the hand that feeds it, but as many places have sought to welcome the tourists and second-homers, many long standing residents are often out-priced from communities that they have lived in their entire lives. (Padstow has recently placed a ban on more second-homes being bought in order to give local residents a chance to purchase property). Airbnb can seem like a great idea for everyone but the people who live in these desirable 'cottagecore' places.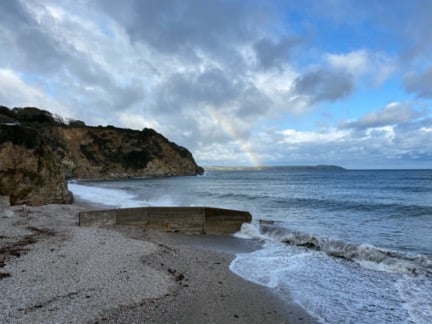 What should a county with financial hardship, actually do? It tries to find new ways of attracting its main source of income: tourism. In the summer, Newquay may be flooded with swathes of visitors from across the country - with its surf schools and youthful hedonism - but it is the older demographic that props up the economy and leads to rejuvenation (and retention). Is this why there are less chain restaurants and less homogenized towns in Cornwall than anywhere else in the country? For the last decade, it is independent restaurants that have consumed between 88-94% of the hospitality trade. Perhaps Cornwall isn't ready for Wagamama… or is the other way around?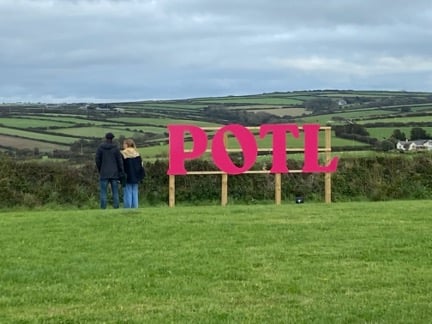 Local restaurateurs seem keen to experiment with the locally sourced produce on offer, seeking new ways to innovate with the bounteous seafood, meat and vegetables on their doorstep. Visitors to Cornwall can now expect more than just a plate of John Dory. It is why there is a Spanish tapas restaurant (Pintxos) in Fowey. Why, when faced with temporary closure in the town last summer, the highly popular Prawn on the Lawn moved to a marquee on farmland high above Padstow: with muddy field and portakabin loos in tow. Why Porthmeor Beach Café in St Ives turns hundreds away, despite seating people outside with heaters that make little difference to the wind-factor. Yes, it's still seafood – but now it's seared, braised or served as ceviche.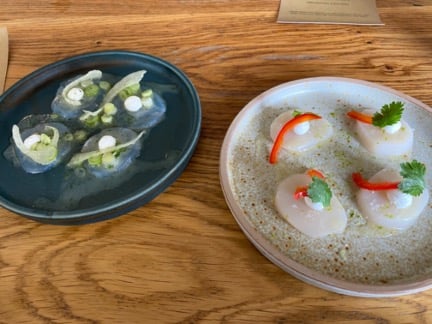 Of course, with the recent 'roadmap' laid out before us, recent fines being introduced for foreign travel and rumours of vaccine passports, many UK residents are planning on being confined to these shores once more this summer. Local businesses across the UK are determined to weather the storm and reopen when things get back to normal. Not only to have a business to come back to - but to retain and employ staff and keep their suppliers ticking over.
As Local Data Company coverage continues to expand year on year, we are able to identify trends and capture more data on the United Kingdom as a whole. At this time, when many of us will race to the coast over the summer, it will be interesting to see how the Cornish high street recovers after the furlough scheme ends and business rates resume.
I am personally determined to do what I can to prevent excess closures. Why is this important to me? Because I don't want my local town to be one huge faceless store, with self-service tills and easy parking. Diversity, culture and local entrepreneurs are what makes a town.
I for one have learnt something during this pandemic, and that is that I like being around people: in restaurants, pubs, bars and in shops. As the prospect of another year holidaying in our own country beckons, I may have to return to Cornwall and try out some of the restaurants that I missed last year…