November 11, 2019
Mothercare is the latest brand to hit the headlines last week for all the wrong reasons as it announced, after years of turnaround plans, that it had fallen into administration.
This is the latest in a string of retail failures and in this year alone we have seen some big names close their doors for good including:
Bonmarche
Links of London
Thomas Cook
Bathstore
Select Fashion
Patisserie Valerie
But this list is not even close to the full number. According to the Centre for Retail Research, 36 companies have failed this year so far, affecting 1,630 stores. The good news here is that is that we are not yet hitting the totals for 2018 which saw 43 businesses and 2,594 stores close.
How will this latest administration affect our retail destinations and will this offer up any opportunities for occupiers? Using our proprietary data, we review the Mothercare estate to understand what impact this might have on our retail destinations.
Estate size and geographical spread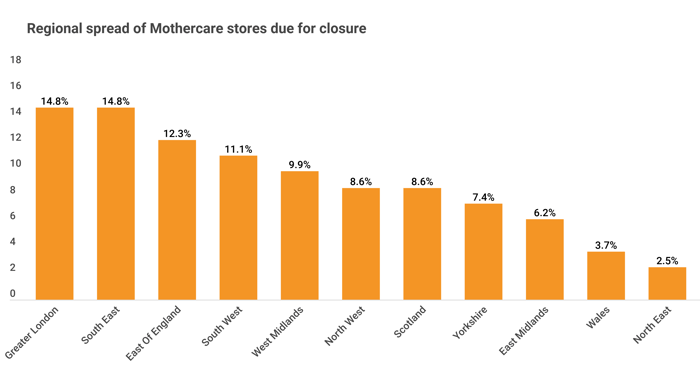 Figure 1: Regional spread of Mothercare stores. (Source: Local Data Company)
Figure 1 shows the regional spread for the 79 Mothercare stores across Great Britain. Here you can see that the North is slightly less exposed to stores shutting with the majority in London, the South East and the East of England.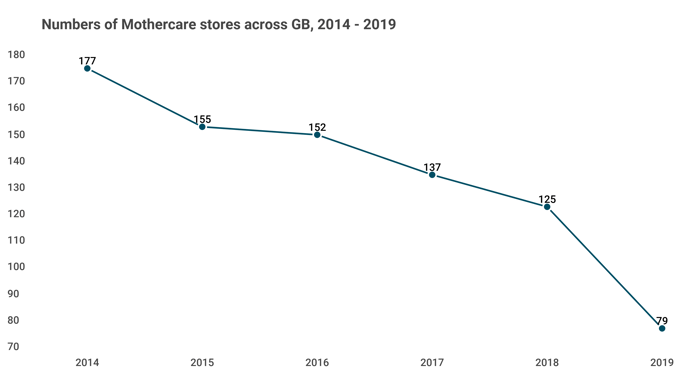 Figure 2: Historical numbers of Mothercare stores since 2014. (Source: Local Data Company)
The Mothercare estate has been shrinking steadily since 2014 when the brand started experiencing problems.
Mothercare stores already closed
Figure 3: Status of ex-Mothercare stores. (Source: Local Data Company)
Many of the Mothercare stores have a large footprint, similar to some of the other high profile retail administrations over the past few years such as BHS, Maplin and Carpetright. The demise of brands with these larger stores has led to increased difficulty getting them re-let due to the increased supply of units coupled with a decreasing pool of potential brands who need so much space. This is reflected in Figure 3 which shows us that of the stores that have been vacated since 2016, over half are still empty. Of the 37% that have been re-occupied in the past few years, there is a real mixture of categories from furniture shops to booksellers and gyms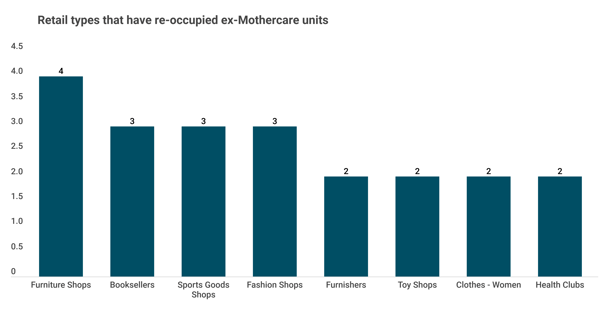 Figure 4: Retail categories which have re-occupied ex-Mothercare units (Source: Local Data Company)
A few brands across the above categories that now occupy ex-Mothercare units are below.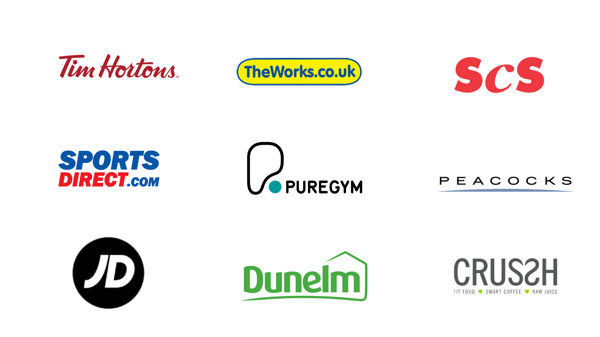 The Mothercare closures will also lead to opportunities for retailers with similar offers close by. As Mothercare exits that location, it will leave behind a small pool of consumers who will have to go elsewhere to find a physical store to shop for baby wear and toys. Analysis of Mothercare's competitors within a radius of stores shows which brands may be able to create opportunity from Mothercare's misfortune.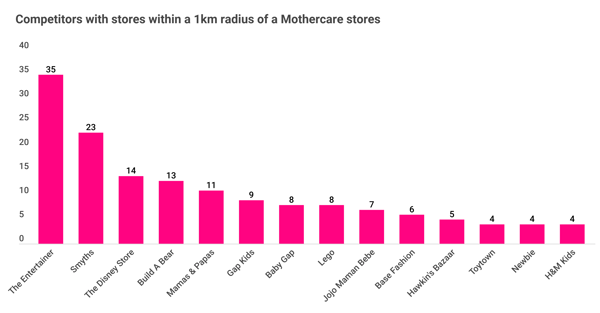 On Friday, this sector was dealt a further blow as just a few days after Mothercare announced it had fallen into administration, baby wear brand Mamas & Papas announced the closure of six stores as part of a pre-pack administration. With 11 stores within a 1km radius of Mothercare, locations with both of these stores closing will feel the impact of a double blow.
For more information on how recent CVA and administration activity will impact your brand, get in touch with us at team@localdatacompany.com.