September 9, 2016
Toys 'R' Us are opening a 4,000 sq. ft. pop up store in Cardiff next Monday for the Christmas season in the Queens Arcade.

Currently, Toys 'R' Us only have one store in Cardiff which is situated in Cardiff Bay Retail Park (a 15-20 minute drive from the Queens Arcade).
Using the Location Overview Dashboard in LDO, we are able to see which of Toys 'R' Us' competitors / other toy stores have a presence in Cardiff: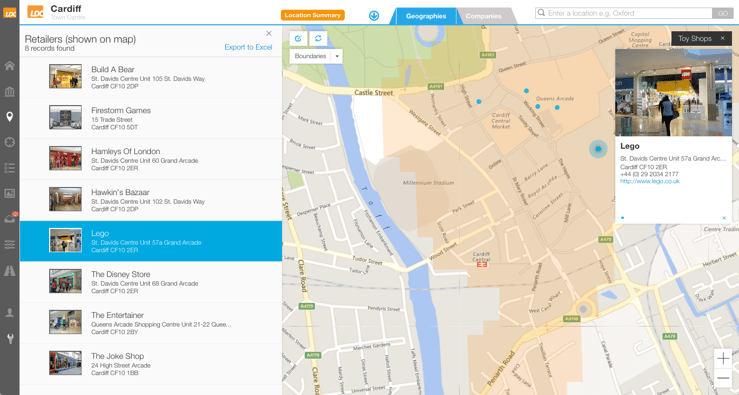 Whilst a consumer who wants to purchase toys and gifts for Christmas would travel to an out of town Toys 'R' Us (with free parking and other anchor retailers nearby), without a city centre store, Toys 'R' Us would be missing out on the festive trade.
Which is why we think this decision from Toys 'R' Us is a great example of a retailer understanding where their competitors are present and making use of short-term retail space to ensure they have a presence on the city centre to take advantage of the higher footfall and consumer spending.
Below you can see that The Entertainer, Hawkin's Bazar and Build a Bear are all situated in the same shopping centre. So in theory, Toys 'R' Us are likely to perform well in this location, especially when you take into account the lower overheads of a short-term retail space.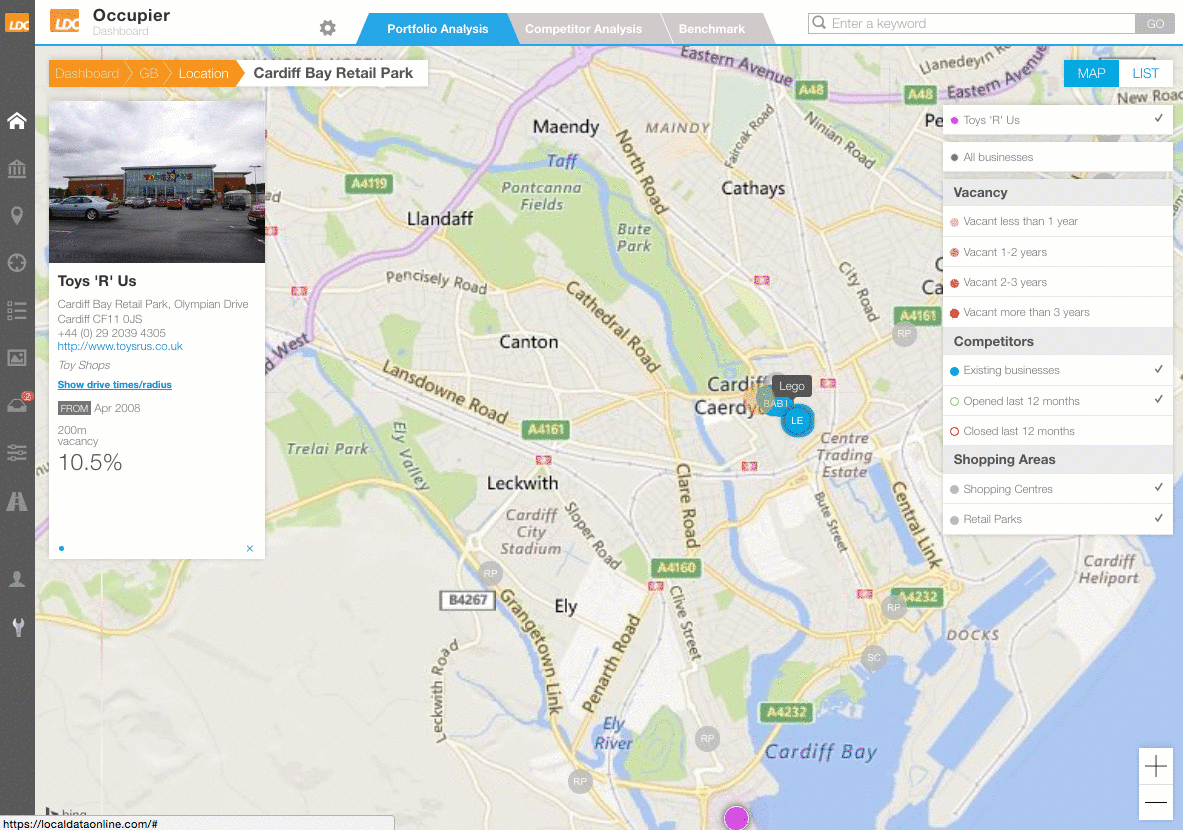 This isn't the first time we've seen a retailer open for the seasonal trade. Take Calendar Club, as an example, who only open during the festive season, which makes sense as their core product offering is calendars.
One question that could be asked is how this type of retail would impact shopping centre owners? If retailers start opening on-demand or 'on-season' in a similar way to Uber or Netflix, would shopping centre owners be able to react quickly enough or even consider accomodating this type of retail in the first place?
It will be interesting to see how well this Toys 'R' Us store performs in their new, temporary location and to see if they roll out similar concepts in other locations where they do not have a high street or town centre presence.
And just for a bit of nostalgia on a Friday, here's the original Toys 'R' Us advert that we all know and love: