On the 26th September, we'll be hosting our 20th Retail and Leisure Trends Summit. As ever, we are thrilled to be joined by some of the biggest names in retail, leisure and tech who will be sharing their experiences and opinion on how the market is being 'reset' to facilitate a successful future.
Speakers on the day include:
Lucy Stainton, Head of Retail and Strategic Partnerships at Local Data Company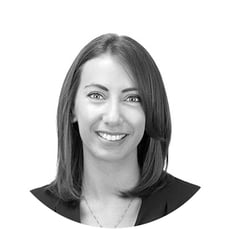 Lucy joined the Local Data Company in 2015 and now heads up commercial relationships across the retail, leisure, advisory, investor and private equity verticals. She works in partnership with occupiers and investors, providing data, technology and analytics to power location strategy and portfolio optimisation. Lucy is Chair of the organising committee for the Retail Trust London Celebration; a flagship event on the industry calendar.
Karl Doyle, Group Trading Director at REISS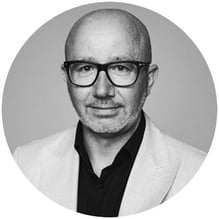 Karl has worked in retail for 30 years and spent 16 years at M&S where he worked as Trading director from 2005 -2013. He then moved to another fashion retailer, Next for 10 years as Head of Merchandising. He followed these two fashion retailers with a stint at pure play etailer Shop Direct before moving to Mothercare as Executive Director for Product and Merchandising. For the past two years Karl has been appointed as Executive Trading Director for premium fashion brand, REISS.
Nick Brackenbury, Co-Founder and CEO at NearSt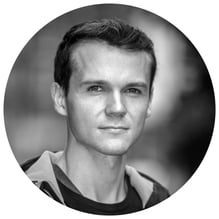 Nick is co-founder and CEO of NearSt, a retail technology company getting people back into high street shops. The company's NearLIVE technology is connecting every product in every shop worldwide to the web, making it as easy to find something you want nearby as it is today to find it online. Their Real-Time Local Inventory data is already being used by Google to boost footfall in local stores across the UK.
A former Account Director at Ogilvy, Nick built out some of the agencies key early analytics and digital platform capabilities across clients including Land Rover, Nestle, and BP's London 2012 Games sponsorship.
Ganan Kanagathurai, CFO at Itsu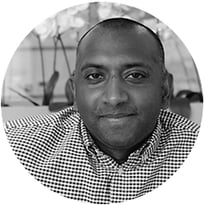 Ganan is currently the Group CFO and Board Member at itsu, where he looks after Product, Supply Chain, Property, Finance & Technology. The last 15 years have seen Ganan work within industries that have been constantly disrupted by technology and is currently leading the charge at itsu, devising new strategies & operating models to allow the Asian-fast food business to redefine and revolutionise its capabilities both in the UK & Internationally. Outside of itsu, Ganan is an investor, advisor and board member to various food & technology businesses in the UK, US, Singapore & India.
Spaces are very limited for the event but registration is still open. Click the image below to apply for a space and access more information on the agenda and venue.