April 24, 2019
Next Wednesday we'll be hosting our 19th Retail and Leisure Trends Summit at BDOs' Baker Street office in central London. The theme for this event is 'Retail Done Differently' and as usual, we have invited some fantastic speakers to join us who will provide an insight into how their businesses are challenging the status quo and are delivering excellent results. We are thrilled with the caliber of speakers who will be joining us, and we would like to take the opportunity to introduce a bit about them below:

Sophie Michael, National Head of Retail and Wholesale, BDO LLP
Sophie is National Head of Retail and Wholesale at BDO and an Audit Partner with over 30 years of experience. Through her role as BDO's head of retail and her deep engagement within and with advisors from the sector, Sophie regularly presents at workshops and seminars, provides monthly press commentary on trends and consumer sentiment and has also appeared on Sky, the BBC and Radio 4 as an 'industry expert'. Sophie writes an Annual Forecast for retail looking at the year ahead and the most recent Forecast was released in December 2018. Outside client work, she is a member of the ICAEW Retail Sector Report Working Group and drives the weekly BDO High Street Sales Tracker which tracks LFL sales and provides analysis of trends and insights to consumer behaviour.

Lucy Stainton, Head of Retail and Strategic Partnerships
Lucy joined LDC with extensive experience from her time at CACI and now heads up commercial relationships across the retail, leisure, advisory, investor and private equity verticals. Lucy's current role involves building and maintaining long-term relationships within some of the UK's leading brands, working in partnership with occupiers and investors providing data, technology and analytics to power location strategy, competitor tracking, due diligence and portfolio optimisation. Outside of LDC, for the 5th year now, Lucy also works with the Retail Trust and is Deputy Chair of the organising committee for the Retail Trust London Celebration; a flagship event on the industry calendar.

Andrew Thompson, CTO, Appear Here
Andrew is CTO at Appear Here, the leading marketplace for renting retail space. The company's mission is to create a world where anyone with an idea can find space to make it happen. With offices in London, Paris and New York, Appear Here's community has grown to over 200,000 brands. Andrew oversees product development, engineering and data science at Appear Here. Prior to Appear Here Andrew built the Caffè Nero app as VP Engineering at Yoyo Wallet, he advises startups and VCs and has founded his own startup in the data science space.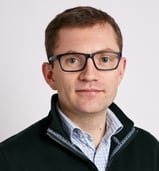 Will Charnley, Director of Customer Experience Strategy and Innovation, Seasalt
Will joined Seasalt Cornwall as Customer Experience, Strategy & Innovation Director in June 2018 - a newly created role which demonstrated the brand's intention to focus on great customer experience as the brand emerged as a national retailer. The brand possesses all the ingredients of delivering great experience - Will's role is to knit together and extend points of difference inherent in the brand for the benefit of the customer, in addition to acting as the customer & strategic ambassador on the senior team. Prior to joining Seasalt, Will headed up Strategy at Greene King, the UK's largest pub company, authoring an approach which placed the customer's wants and occasions at the heart of the pub experience. The majority of Will's career has been spent at John Lewis in a variety of operational, strategic and transformation roles, each providing a foundational understanding of planning and executing outstanding customer experience.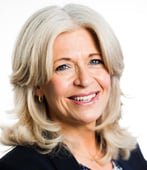 Emma Mackenzie, Director, NewRiver REIT plc
Emma is a Director of NewRiver REIT (UK) Ltd, sits on the Executive Committee, and is responsible for NewRiver's Northern Portfolio which includes acquisition, asset management and development of 17 community shopping centres. Emma's responsibilities also include oversight of NewRiver's property management, rent collection and the Environmental, Social and Governance programme. In 2018 Emma was one of the eight members of the High Streets Expert Panel commissioned by the High Streets Minister Jake Berry MP and chaired by Sir John Timpson. The Panel was responsible for providing practical solutions to the Government to help support UK high streets and town centres. The three principle outcomes were; the instigation of the High Street Fund, a Town Centre Task Force and a number of short-term measures including rates relief. Emma also sits on the Commercial Committee of the British Property Federation.
Please note that the summit is now full however please keep an eye on the website for the report and a round-up of the event next week.