On September 14th, we will be holding our bi-annual Retail and Leisure Trends Summit, which is kindly hosted by Berwin Leighton Paisner (BLP) LLP.
During the event, Matthew Hopkinson from LDC will be revealing the top level findings from our latest report on retail and leisure trends in H1 2017. This will include openings and closures of Retail and Leisure units, vacancy rates across GB, location health index and footfall insights.
Each year we invite a diverse panel of experts to participate in this discussion and take questions. This year the panel will be chaired by Samantha Fenwick, Business Correspondent at the BBC.
We are delighted with the calibre of our panel and are looking forward to the debate and insight that will come from bringing this group together.
Here are the names and faces you will see if you are planning on coming along to the event:
Chair - Samantha Fenwick, Business Correspondent, BBC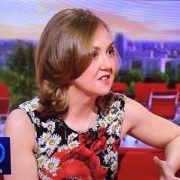 Samantha Fenwick is a BBC journalist working as a reporter and presenter on radio 4. She works mainly on You and Yours covering consumer, business, personal finance and social affairs.
Samantha presents radio documentaries and also reports on BBC breakfast tele, 5 live and radio 4's Today.
Before working on You and Yours she was a producer on Radio 4's investigative programme File on 4. She started her career in local radio.
Speaker - Matthew Hopkinson, Director, LDC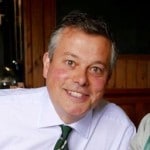 In 2009 Matthew joined Local Data Company (LDC) as its first 'non-founding' Director. At LDC Matthew has led the growth of the company's revenues to 52% (CAGR – 5 years) along with developing the data insight and collection side of the business, which has resulted in winning high profile clients such as the John Lewis Partnership, HSBC, Facebook, Alliance Boots, Tesco, PwC, O2, Henderson Global Investors and Experian.
Most recently he has pioneered the delivery of Data Visualisation and Aggregation into the retail and leisure sectors. He has undertaken joint research in all aspects of the retail and leisure market with leading universities including Oxford, Cambridge, UCL, Loughborough, Stirling, Manchester and Cardiff. He is the recognized expert on all matters regarding the 'High Street' and 'UK retailing'. His reports and commentary regularly appear in the national, local and industry press. He is also a regular contributor to the BBC (TV & radio), Sky, ITV and Bloomberg news outlets. Matthew was part of the team that wrote the 'Alternative future of the High Street', which was led by Bill Grimsey in September 2013.
Dean Harrison - Investment Executive, Real Estate, InfraRed Capital Partners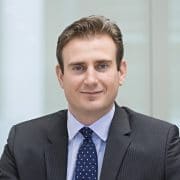 Dean started his career at Cushman & Wakefield as an analyst within the corporate finance and fund management departments. Following this Dean moved to InfraRed Capital Partners where he works as an Investment Executive across a number of Private Equity vehicles. Dean has so far been integral in the deployment of over £500m of capital and latterly; asset management including two UK regional shopping centres.
Valerie Lee - Group Property Director, Clarks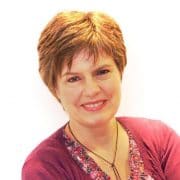 Valerie has worked in Retail for her entire professional career. Previously she worked for Boots, where she moved to Bangkok and set up the Boots brand in Thailand. She then moved back to her home in the West Country where she worked for Somerfield for five years until it was sold to the Co-op. She joined Clarks in 2007 and has recently taken on the role as Group Property Director. She is now responsible for 700+ owned stores, 600+ franchise stores and 200+ outlet stores worldwide.
Caroline Walker - Partner (Real Estate), Berwin Leighton Paisner (BLP) LLP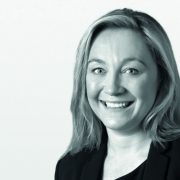 Caroline has a broad range of experience in multi-disciplinary commercial real estate transactions, with a particular emphasis on retail development and investment work for institutional clients. Her recent experience includes leading retail development projects which involved working closely with the relevant local authorities. She also has extensive experience in leading asset management teams on a range of retail parks, shopping centres and high street retail for funds and institutional clients.
Philip Derbyshire - Property Director, itsu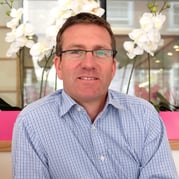 Phil has spent the last 25 years of his career working in the licensed and leisure industry working in a variety of senior roles with operators such Whitbread, Casual Dining Group and more recently itsu – where he currently holds the role of Group Property Director. Phil has a wide experience in both the operational and occupational property elements of leisure businesses across the casual dining and quick service restaurant sector and has specific expertise in growth strategies and proactive portfolio management.
We look forward to seeing you at the event. If you haven't applied for a space at the event, they are getting booked up very quickly and we only have few places left, so please click here to apply today.