November 25, 2016
We will be holding this year's Scottish Retail and Leisure Summit on December 13th in Edinburgh, which will kindly be hosted by KPMG.
During the event, industry experts will review the overall health of the retail and leisure industry in Scottland's largest towns and cities and any trends emerging over the last 12 months. We will reveal:

A general overview of Scotland's towns and cities
The retail structure of these towns
The long term occupancy trends
Vacancy rates and persistent vacancy levels, and more.
We are running this event in partnership with Stirling University, with a keynote from Professor Leigh Sparks from the university and Matthew Hopkinson from LDC.
After the keynote, there will be a panel discussion with retail industry experts, where you have the opportunity to ask questions and hear opinions from different industries.
At each event we aim to bring together a diverse panel of experts. Below are the biographies of the panel members:
Chair: Jane Bradley – Correspondant, The Scotsman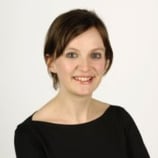 Jane Bradley is a Consumer Affairs Correspondent and a columnist at The Scotsman and Scotland on Sunday. She has worked in journalism for almost 15 years, specialising in consumer and business-related stories. She previously worked as Scottish Business Editor at The Sunday Times. She has also chaired the previous three LDC Scottish Summits.
Speaker: Prof. Leigh Sparks – Professor of Retail Studies, Univeristy of Stirling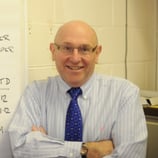 Leigh Sparks is Professor of Retail Studies and a Deputy Principal at the University of Stirling. He has been a Visiting professor at Florida State University and the University of Tennessee. He is editor of a leading European retail journal and on the editorial boards of major marketing and management journals.
Leigh's research into the implications of spatial-structural change in retailing has been funded by ESRC, EPSRC and MRC. He has edited several books, published over 125 refereed journal articles and runs a retail blog (www.stirlingretail.com). Leigh is Chairman to Scotland's Towns Partnership and an advisor to the Scottish Government on retailing and town matters.
Speaker: Matthew Hopkinson - Director, LDC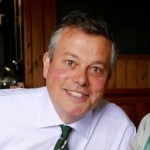 In 2009, Matthew joined the Local Data Company (LDC) as its first 'non-founding' Director. At LDC Matthew has led the growth of the company's revenues to 52% (CAGR – 5 years) along with developing the data insight and collection side of the business, which has resulted in winning high profile clients such as the John Lewis Partnership, HSBC, Facebook, Alliance Boots, Tesco, PwC, O2, Henderson Global Investors and Experian.
Most recently he has pioneered the delivery of data visualisation and aggregation into the retail and leisure sectors. He has undertaken joint research in all aspects of the retail and leisure market with leading universities including Oxford, Cambridge, UCL, Loughborough, Stirling, Manchester and Cardiff. He is the recognised expert on all matters regarding the 'high street' and 'UK retailing'. His reports and commentary regularly appear in the national, local and industry press. He is also a regular contributor to the BBC (TV and radio), Sky, ITV and Bloomberg news outlets. Matthew was part of the team that wrote the 'Alternative future of the High Street', which was led by Bill Grimsey in September 2013.
Panellist: Jim Galloway - Head of Enterprise and Innovation, Edinburgh City Council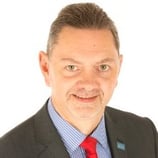 Jim has worked in economic development for over 26 years, the last 17 in Edinburgh where he leads on the development of business support services and innovation programmes. These include business gateway, business support services, business improvement districts, innovation, knowledge transfer and commercialisation, support for key sectors including creative and cultural Industries, renewable energy and financial services.
Jim has a broad range of experience in employability and spent a year on secondment to the Department of Work and Pensions in Westminster working to a ministerial action plan, leading a UK wide programme to encourage better partnership working between Local Authorities and Jobcentre Plus.
Panellist: David McCorquodale - UK Head of Retail, KPMG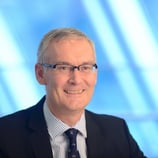 David McCorquodale is former UK Head of Retail at KPMG and until October 2016 was responsible for leading and developing the firm's retail practice. He is regularly quoted in the trade and national media on retail sales trends and other key issues affecting the sector. David has been with KPMG since 1984 and is one of the founders of KPMG's corporate finance business, advising listed and private companies on divestitures, acquisitions and fund raisings.
David has chaired the KPMG-IPSOS Retail Think Tank and works closely with the British Retail Consortium (BRC) in a number of areas including the analysis, sponsorship and administration of the BRC-KPMG Retail Sales Monitor. He has also appeared in Retail Week's Top 100 most powerful people in Retail in the last three years.
Panellist: Emma Mackenzie - Director, NewRiver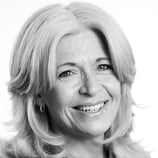 Emma is a qualified chartered surveyor with over 20 years of experience in the retail property market. Emma sits on the NewRiver (UK) Limited board and is principally responsible for NewRiver's Scotland and Northern Ireland Portfolio which includes acquisition, asset management, development and disposal.
Emma responsibilities also include oversight of NewRiver's property management, arrears and rent collection and responsible property investment strategy (RPI). Prior to joining NewRiver in 2012, Emma was an asset manager and retail agent for national and Scottish practices.
Reserve your place today
If you would like to attend the 4th Scottish Retail and Leisure Summit please click here