We will be hosting our 14th Retail and Leisure Summit at BLP's offices in London on Tuesday 20th September. With almost 300 people signed up already, it looks like this will be our most popular summit to date.
During the event, Matthew Hopkinson will present the latest analysis on the Retail & Leisure Health and Trends from over 3,000 town centres, shopping centres and retail parks across Great Britain in H1 2016.
There will then be a panel discussion with retail industry experts, where you have the opportunity to ask any questions.
At each event we aim to bring together a diverse panel of experts. Below are the biographies of the panel members:
Chair: Emma Simpson – BBC Correspondent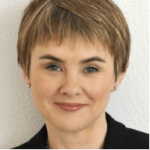 Emma Simpson is a correspondent with the BBC Business and Economics Unit and reports on a range of stories across BBC Network News. During her many years with the BBC, she's reported from abroad and across the UK in a number of different roles.
She arrived in the Business Unit four years ago to help out with some holiday cover and has been kept busy there ever since! As part of her duties, Emma keeps an eye on the changing face of retail.
Panellist: Terry Duddy – Non-exec Director, Debenhams & Hammerson PLC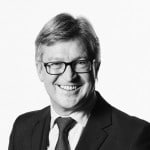 Terry began his career at Letraset and joined Dixons Stores Group in 1984, holding positions of Sales Director of Currys, Product Marketing Director of Dixons Stores Group and Managing Director of PC World. He joined GUS in 1998 as Chief Executive of the newly acquired Argos, becoming a GUS Plc Director later that year.
He was appointed Chief Executive of Argos Retail Group in 2000 and Chief Executive of Home Retail Group following demerger in October 2006, and stepped down from this role in March 2014. He is a Non-Executive Director of Hammerson plc and Debenhams plc, advisor to TrueStart Capital and Chairman of The Retail Trust charity.
Panellist: Raefe Watkin-Rees – Property Director, Pizza Hut
Raefe is a chartered Surveyor and has worked on the property side of the retail industry for 33 years, of which 29 were dedicated to the restaurant sector. Through working with Pizza Hut he has seen the changing landscape of the restaurant industry over time, with the evolving consumer habits driving differing property needs.
His role at Pizza Hut involves managing the existing estate and to improve it by driving locational change through the exit of non-profitable stores, relocating those that have become marginalised by changes within towns and new acquisitions in young retail hubs.
Panellist:

Ben Dimson – Head of Retail Business Development, British Land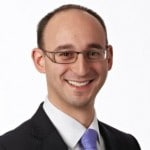 Ben Dimson is Head of Retail Business Development at British Land, having joined the company in 2011 as a Strategy Executive. Prior to that, Ben worked as a strategy consultant with Bain & Company, having completed an MBA at London Business School. Ben also sits on the board of Broadgate Estates, a property management company owned by British Land.
Panellist:

Vicky Fowler – Partner, Planning & Environment, BLP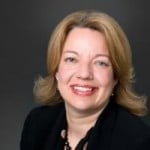 Vicky is a partner in the Berwin Leighton Paisner Planning team. She specialises in all forms of planning and development work, and has acted for Local Authorities, developers, house-builders and institutions in relation to a number of development projects including town centre, retail, housing and infrastructure schemes.
She has advised Tesco Stores in regards to a mixed use regeneration scheme in Woolwich town centre, Westfield on the expansion of their retail and mixed use portfolio around the UK, including White City and Stratford, Bracknell Council on their town centre regeneration scheme, Liverpool City Council on the mixed use retail/leisure Paradise Street Development, and the regeneration proposals for Croydon Town Centre.
Panellist:

Mike Jervis – Partner, PricewaterhouseCoopers

Mike Jervis is a partner at PwC and is responsible for the mid-market practice in London. Mike - who works in an advisory capacity as well as in appointment roles - has mostly focused on distressed situations since September 2007. Over the years the restructuring and insolvency expert has worked on some of the country's biggest cases such as Lehman Brothers, Enron, Parmalat and Nortel.
He specialises in large cross-border work-outs with his recent industry sector experience coming in financial services, retail, service industries, leisure and construction.
Panellist:

Matthew Hopkinson – Director, LDC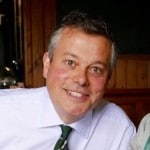 In 2009 Matthew joined Local Data Company (LDC) as its first 'non-founding' Director. At LDC Matthew has led the growth of the company's revenues to 52% (CAGR – 5 years) along with developing the data insight and collection side of the business, which has resulted in winning high profile clients such as the John Lewis Partnership, HSBC, Facebook, Alliance Boots, Tesco, PwC, O2, Henderson Global Investors and Experian.
Most recently he has pioneered the delivery of Data Visualisation and Aggregation into the retail and leisure sectors. He has undertaken joint research in all aspects of the retail and leisure market with leading universities including Oxford, Cambridge, UCL, Loughborough, Stirling, Manchester and Cardiff. He is the recognized expert on all matters regarding the 'High Street' and 'UK retailing'. His reports and commentary regularly appear in the national, local and industry press. He is also a regular contributor to the BBC (TV & radio), Sky, ITV and Bloomberg news outlets. Matthew was part of the team that wrote the 'Alternative future of the High Street', which was led by Bill Grimsey in September 2013.
Reserve your place today
If you would like to attend the 14th Retail and Leisure Summit please click here