November 7, 2017
October is the scariest month of the year, with trick or treaters walking the streets demanding sweets, the clocks going back, descending us all into mid-afternoon darkness and (the scariest of them all) the Christmas shelves being stocked across high streets, shopping centres and retail parks UK-wide.
Fuelled by their sugary Halloween harvest of chocolate, sweets and cakes, LDC's research team have been keeping a close eye on market activity to bring you the highlights from October, split into the different market sectors LDC tracks. Here's what they think you need to know:
Comparison Goods Retail
Matalan has reported a surge in full price sales in their second-quarter this year, with notable performance boosts in their 24 revamped stores. Sales increased from £245.5M to £259.9M in the period, which was a 19.6% spike.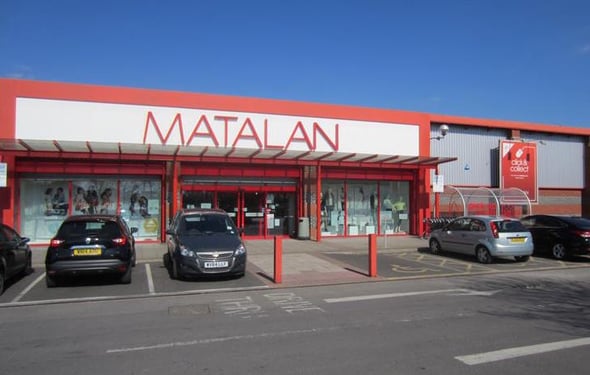 Image 1: Matalan, Trowbridge Retail Park. (Source: LDC)
Tapi Carpets & Floors has been experiencing pre-tax losses after investing heavily on 40 new branches. The flooring retailer reported a loss of £10.2M in the 12 months to December 2016, which was an increase from £4.5M the previous year.
Fashion chain Jigsaw has appointed KPMG to find them a buyer. They have been approached directly by a few investors but a sales process has not yet been activated. The company's recent accounts for 2016 showed a turnover of £95M, with a £6.2M profit.
Convenience Goods Retail
Sainsbury's has extended its trial partnership with Patisserie Valerie, increasing the number of stores stocking the range from 18 to 28. Sainsbury's has also announced this month it will be making 2,000 job cuts across the UK in order to reduce costs by £500m.
The Co-op has invested £3.4m in its Scottish portfolio in which five new grocery stores will be opened by the end of November. Two have already opened in Renfrew and Cardross. The investment is part of the convenience retailer's £11m 2017 store expansion plan.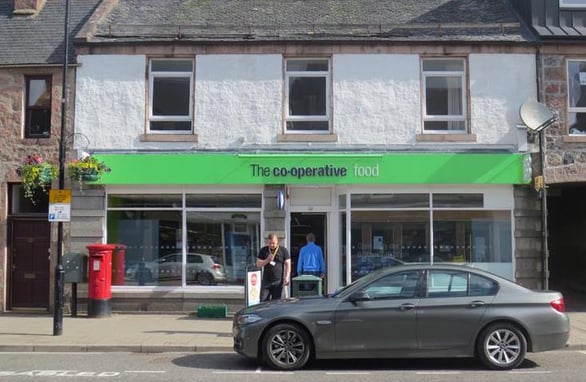 Image 2: The co-operative food, Banchory. (Source: LDC)
Spar is launching Zapper, an e-payment and loyalty app. It will be implemented in multiple stores starting in the South West. Customers will scan a QR code at the till to pay and to access vouchers and loyalty card updates.
Leisure
Wasabi has opened the first three of five sushi counters in partnership with Marks & Spencer. The London-based sushi and bento business has so far opened in Westfield Stratford, Oxford Street and Milton Keynes. Marble Arch and Kingston Marks & Spencer stores will have a Wasabi operating inside the store very soon.
The £50m regeneration of Hertford Shopping Centre featuring riverside cafes and restaurants has been given the go-ahead. The Bircherley Green Shopping Centre will be replaced with a new development anchored by a Premier Inn hotel and will contain retail units, cafes and restaurants.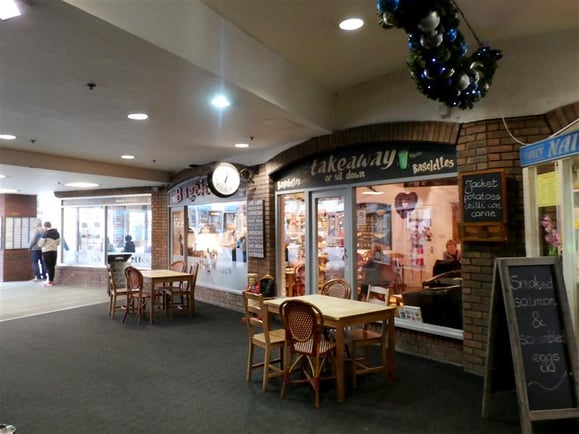 Image 3: Bircherley Green Shopping Centre, Hertford. (Source: LDC)
London's new dining destination The Bloomberg Arcade opened in October. They have so far announced nine out of the ten restaurants that are going to occupy the space. So far five have opened, four will open soon and one is to be announced in the upcoming weeks - we'll be keeping a close eye for this announcement!
Service Retail
Borehamwood based Safestore has completed a deal worth £56m for the acquisition of Alligator Self Storage, which currently has 12 sites across the UK.
Metro Bank has opened its third drive-thru this month. It is located in Luton at 10-20 Castle Street, and is open seven days a week. The other two Metro Bank drive thru branches are located in Slough and Southall.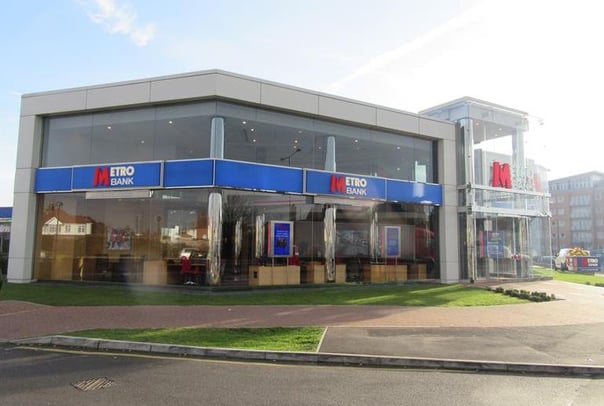 Image 4: Metro Bank, Slough. (Source: LDC)
The Bannatyne Group has revealed a £50m investment programme which will take place over the next three years. All of its health clubs across the UK will see their technology and equipment updated. The investment will also see the opening of new locations.
Property
A new £440m shopping centre, Westgate Oxford opened this month. It covers 800,000 sq. ft. and is expected to attract 15m people annually. It replaces a centre that was built in the 1970s and demolished in 2016.
A new £19m retail park is set to be built in Leamington Spa. The development will be built on the site of an old Ford factory and car park, both disused since 2007. It is expected to cover 60,000 sq. ft.
Altrincham Retail Park has been sold to Orchard Street Investment Management for £63m. The park sees around 4m shoppers a year and consists of 13 retail warehouse units and two standalone restaurants.
Each day, our research team upload the latest news and market activity into our database which updates our free tool, LDC Knowledge.com with daily news and updates, click here or the image below to access LDCKnowledge.com.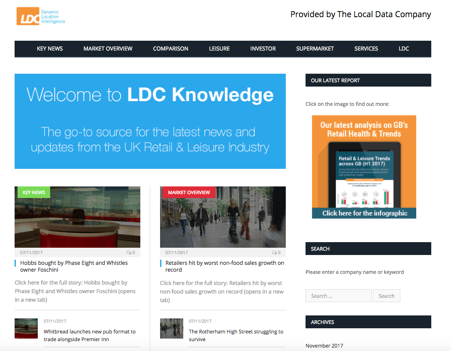 For more information on LDC Knowledge, or any of the news featured in this update, please email marketing@localdatacompany.com.