January 31, 2018
Continuing ­our run down of the top five fast food brands for growth in 2017, we come to number 4, London and the midlands' favourite chicken shop with a twist, Pepe's Piri Piri.
Pepe's Piri Piri is a flame-grilled chicken franchise that focuses on a 'healthier' form of fast food and operates internationally in the UK, USA, Ireland and Pakistan. They offer a selection of chicken dishes, with sauces ranging from a single chilli-rated, juicy mango and lime, to a sweat-inducing three chillies, and offer burgers, wraps and salads, with the classic accompaniments.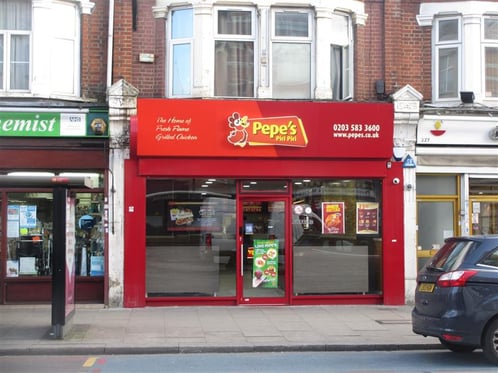 Pepe's had a storming 2017, opening 8 new franchises with a net increase of 7 stores, taking them up to 62 stores GB-wide. This growth came in at an impressive 13%, which happily grants them access to our top 5 fast-food brands of 2017.
Firstly, let's look at the stores in Pepe's current coop.
Below is a map of current Pepe's Piri Piri locations, taken from LDC's location insight tool, LDO. Currently, Pepe's mainly operates from high street locations, with 64% of the entire estate sitting in this location type. Another significant proportion of Pepe's estate sit in 'out-of-town' locations at 31%. Out-of-town locations refer to locations that do not sit on high streets, within shopping centres or on retail parks. These might include transport hubs, petrol stations or any sort of standalone store outside of a retail centre – locations which are easily accessed with high footfall levels, ideal to catch hungry travellers, busy commuters and chicken fans generally.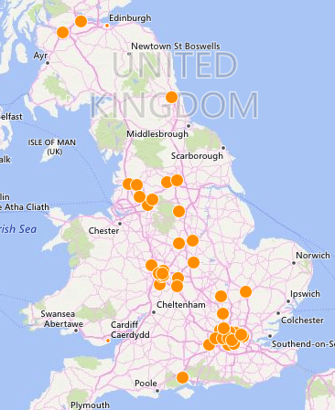 Figure 1 – Map of Pepe's Piri Piri estate (Source: LDC).

From Figure 1 we can see that whilst Pepe's Piri Piri has stores ranging from Southampton to Glasgow, they do tend to cluster around the larger GB cities, mainly London and Birmingham. Over a third (37%) of Pepe's estate sits in Greater London, within the M25 and 14% in Birmingham, with over half of Pepe's estate in these two cities alone. Pepe's has yet to venture west into Wales, and as Cardiff, Swansea and Bangor all have a lower percentage of total units that occupied by fast-food stores, Pepe's Piri Piri might look to acquire future franchises in some of these centres.
If we now look at the health index for Pepe's Piri Piri for the estate, we can see a marked difference in the health, compared to number 5, Tortilla.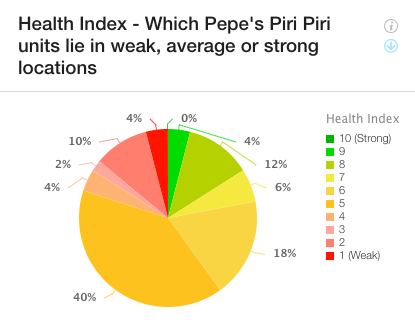 Figure 2 – The health index scores for total estate for Pepe's Piri Piri (Source: LDC).
The majority (40%) of Pepe's Piri Piri stores sit within locations which have a health index score of 5 and 80% of their estate are at a 5 or below. This initially may seem like a negative thing, however with Pepe's low cost, no-frills food offer, these locations are absolutely ideal for their target market, i.e – consumers looking to grab a quick meal who are more focused on a lower price point and the food itself, and less on branding, experience and packaging.
So, overall Pepe's Piri Piri has focused mainly on the major cities and has gravitated to areas that have a moderate to low health index score, which seems to be a winning combination. Now, let's have a look at the profile of their growth over the past couple of years.
In 2016, Pepe's Piri Piri opened stores in Birmingham, Bradford, Glasgow, two in London and one in Pontefract. All stores apart from one out of town location were situated on the high street, showing that the high street is not dead for Pepe's Piri Piri, but is, in fact the main focus of growth for the brand. This mirrors what we are seeing across the whole market – the high street is becoming a haven for fast-food, leisure and service, as traditional high street units such as banks depart, leaving plentiful space for leisure brands to move in.
2017 brought more growth and saw Pepe's spread their estate outwards and mainly upwards, with more stores in Birmingham, Bedford, Leeds, Leicester, Manchester, Preston and Nottingham. Again, all but one store in the Cheetam Hill Shopping Centre in Manchester opened on the high streets across the country, suggesting that Pepe's stuck to what they know works for their brand. With these high street stores dependent on footfall, it'll be more important than ever for Pepe's to understand the footfall trends for their locations, to optimise their operational models, understand what works in terms of marketing and promotions and keep a track changes in how these locations are used. Hear more about how high street brand FatFace is using footfall to do just this here.
Looking at the stores born in 2017, the majority of these sites are in places that are over-represented with Fast Food Take Away stores. This suggests that Pepe's isn't afraid of tackling a bit of competition head-on and is confident that the healthier focus on how their chicken is prepared will differentiate them enough to thrive in these competitive environments. Interestingly, the locations slightly under represented by Fast Food Take Away units (compared to other GB locations where on average 2.12% of all units are occupied by fast-food takeaway stores) are Manchester and Preston, which highlights potential opportunities for fast-food operators in these areas.


Figure 3 – The profile of Pepe's Piri Piri stores split by region and changes over the past 12 months (as of Jan 18) (Source: LDC).
So, at number four we have a chicken franchise who have a lazer-like focus on providing a lower cost, healthier fast food product, in convenient locations, where their customers want it. We hope to see more Pepe's and his Piri-Piri chicken and look forward to seeing where 2018 takes the franchise.
If you are interested in accessing our footfall data, or joining the growing list of retailers and leisure occupiers who have installed our proprietary technology in their stores, click here or email us at sales@localdatacompany.com
To read about Tortilla, who is number five on our list, click here. Next time, we will reveal who comes in at number three on our top five.