'Why can't fast food be good food?' - This was the question which led to the creation of the brand which takes up a respectable bronze place in our top five fast food restaurants of 2017. At number three, we have healthy fast food brand (and another LDC favourite) Leon.
Leon is a fast food chain with a real focus on providing food which 'tastes good and does you good', and with a menu inspired by a Mediterranean diet, we certainly think that it has lived up to this mission. Since they first opened doors on Carnaby Street in London 14 years ago, Leon has grown its estate to an impressive 50 stores across Great Britain.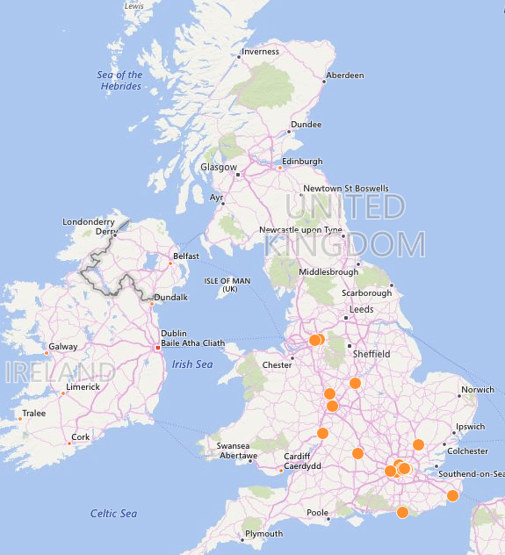 Image 1: Map of the Leon store portfolio. (Source: LDC)
Looking at this 50-strong estate, Leon is certainly a London-centric brand with 41 stores (82%) within the confines of the M25. As you can see from Image 2 below, the majority of these London stores are central, targeting the hungry and health conscious London lunchers.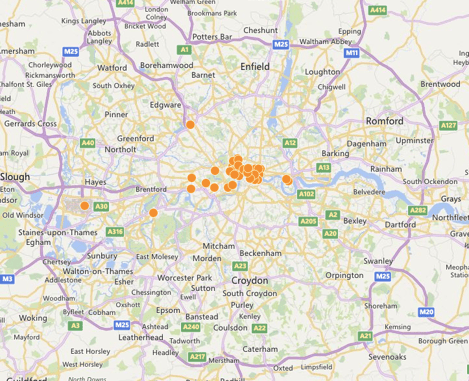 Image 2: Map of Leon stores located in Greater and Central London. (Source: LDC)
The other 9 stores in the Leon portfolio are situated in Manchester, Birmingham, Brighton, Cannock, Derby, Folkestone, Oxford and Worcester and they have yet to venture any further north than Manchester. The majority of their locations (68%) are located on the high street, 16% are in shopping centres, 16% are in out-of-town locations and they do not have a single store located on a retail park.
Interestingly, 12 of their units are within or close to a transport hub. For example, Leon have a presence in or near railway stations in Birmingham (New Street), Manchester (Piccadilly) and London (Paddington, King's Cross, London Bridge and Liverpool Street). They also have stores within a few international travel hubs including East Midlands Airport, Heathrow and the Eurotunnel Terminal at Folkestone. These are venues which often see the same handful of suppliers, and Leon are one of the occupiers leading the way in offering a new type of fast grub in these locations.
So Leon are focused on serving healthy fare, but how healthy are the locations in which they serve their food? From the rather green and wholesome looking pie chart in figure 3, you can see that a whopping 61% of Leon's estate are within locations that score the highest possible health index scores at 10/10. Even more impressive is the fact that none of Leon's stores are within locations that score below a 7, which indicates a higher than average health for every single one of Leon's locations.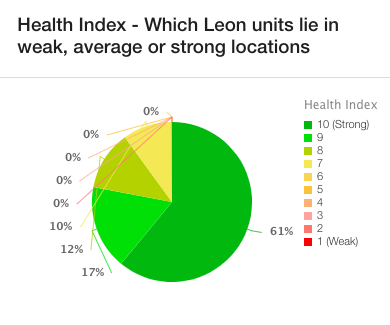 Figure 1: LDC's Health Index scores for the Leon estate
This tendency to operate in fairly prosperous and attractive locations is partly a result of the high number of stores situated in London. However, the other non-London stores also score highly, and I doubt this by chance. With a slightly higher price point due to the nutritious, fresh and environmentally responsible nature of the ingredients, served in biodegradable cardboard boxes, Leon food is not a cheap lunchtime choice. Therefore, perfect for the London cash-rich, time-poor, often health conscious commuter and more affluent and conscientious consumers.
So, looking at the growth profile of this brand over the past few years, what can we tell you?
In 2016, Leon enjoyed explosive growth at 25%, adding 11 stores in total. 10 of these were in London and 1, branching out into the centre of Oxford. What is key to note here is that there was a real mix of shopping centre units, train station units and a couple of high street stores.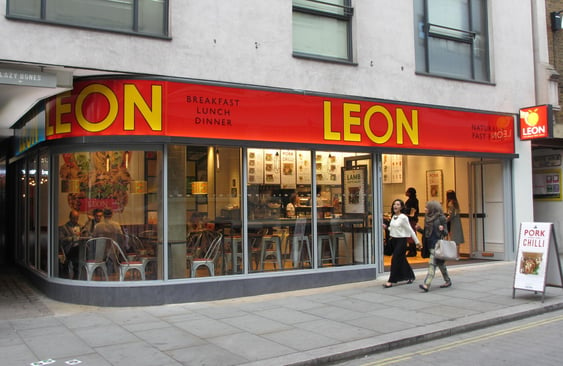 Image 4: Leon, Cowcross Street, London. (Source: LDC)
Last year, Leon opened 9 stores in total (8 net new stores due to 1 closure) coming in at an impressive 16% growth rate. 4 of the these fell outside of the M25 - 2 in Manchester, one in Cannock and another in Worcester, alongside 5 in their bread and butter city, London. 2017 was a year of experimentation for Leon and they opened 2 branches within Roadchef service stations (Junction 6/7 on the M6 Toll motorway in Cannock and junction 7/8 on the M5 in Worcester). This is really interesting for a brand who focus on providing healthy alternatives to fast grub in locations which historically have been known to offer guilty pleasures for tired travellers who value speed over nutritional value. We're really pleased to see a new offering in these types of locations, and think that Leon will lead a revolution for fast and nutritious food to be served up in travel hubs across the UK.
How do they feel about competition?
Of the locations in which LEON opened stores last year, the smaller locations were under-represented in the 'Take Away Food' category (covering the healthier take-away providers such as POD, Tossed and Eat) within our database of 600,000+ premises we track. The larger locations (Manchester and London) unsurprisingly are over-represented suggesting that Leon choose their locations wisely and have a strategic process for selecting sites for their new stores, but they're not afraid of some 'healthy competition'. They must be located within the more affluent, thriving locations where their consumers don't mind paying a bit extra to know they are eating well and doing their bit for the environment at the same time. Outside of London, where the demand is arguably lower for take away food, they are picking locations that are not over-supplied in terms of take away food units. However, despite this careful selection of locations, they are willing to lead the way and trial new locations for their stores within travel hubs and other types of venues.
Leon is a particularly innovative and forward thinking company and have been instrumental in the development of our footfall tracking technology, SmartStreetSensor. They currently use the technology to ensure they are operating as efficiently as possible in their stores and monitoring performance.
If you want to know more about how our footfall tracking technology can help leisure brands optimise their operational models, then click here to view a recent article LDC Senior Relationship Manager, Lucy Stainton wrote for a recent report published by BDO LLP on restaurants and bars.
Next time, we end the talk of healthy fast food and indulge a bit, looking at an American donut brand (second from the top in our list of growers).
For more information about our field researched data base and what insight we can provide about your competitors, or the market as a whole, then get in touch with us at sales@localdatacompany.com or call us on 0203 111 4393.