May 12, 2017
Yesterday we held our second thought leadership event, the Retail Leaders' Forum, in the inspiring surroundings of the Saïd Business School in Oxford. The day was designed to bring together academics across some of the UK's most prestigious institutions including UCL, the University of Oxford, the University of Stirling, the University of Liverpool and Cardiff University with some of the UK's leading practitioners in the retail and leisure marketplace.
A select group of LDC contacts were invited to come along to the day, including representatives from Clarks, British Land, Tesco, LEON, Tristan Capital Partners, Dixons Carphone, Pizza Hut and more.
We wanted to break down the barriers between these groups and to facilitate discussion and thought leadership, with a view to producing more actionable insights and new ways of working for all who came along.
The day was split into four sections, focusing in turn on People, Places, Data and Insights, and 'How research can lead to better decision making'. In each section an academic and a practitioner led the work stream by presenting their evidence and latest work on each, then facilitating group discussion around questions given to the groups. In return for the insights that were provided, the delegates were treated to a three course dinner in the historic surroundings of Mansfield College.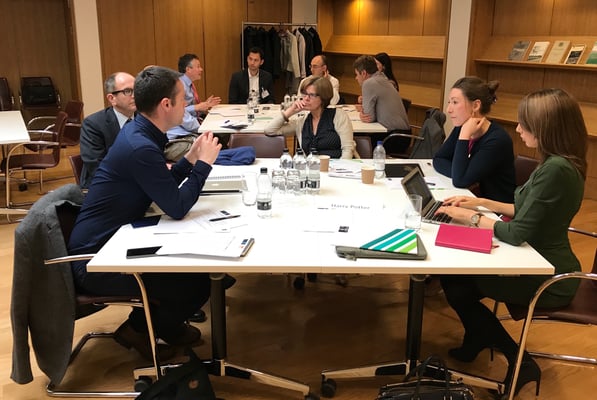 There were some key themes which arose throughout the day. Particularly interesting to note, is how time and resource poor retailers can be, especially in the context of such quick decision making being required. This hugely impacts the time retailers now have to analyse the data they use to make important decisions. As data providers, it is up to us to make the interpretation of data as easy as possible for our clients and to encourage our clients to use data to support the 'gut feel', experience and sector knowledge.
Another point that was raised by the group was that awareness of the availability of academic resource to the sector is relatively low. Academic programmes could well be part of the solution to the challenges around time and resourcing issues, though again, there could be challenges to such partnerships. For example, in communication styles, timescales and commercial vs academic focuses, although it was largely agreed that this is more perception than reality.
Finally, for many of our retailers, there were concerns around quantifying and understanding the role of physical stores in their sales process. Both in terms of competition; who they are and what their capabilities are, and the changing nature of the consumer and their ever-increasing expectations from retailers and operators. In line with this thinking, our attendees wondered what could be next in technological advancements and disruptive concepts in the retail and leisure sector? And what might be the next challenge in 5, 10 or 15 years is almost impossible to predict. Further to this, what even is the most relevant horizon to be looking to?
Lastly, I would like to extend a huge thank you on behalf of the team here, to the Saïd Business School for hosting us in such modern and impressive surroundings, Mansfield College for preparing a delicious meal in such beautiful surroundings, all of our academic partners who supported the day with some great thought-provoking content and all of our guests, who really rose to the challenge and were incredibly insightful, knowledgeable and were absolutely integral to the success of the day.