August 31, 2016
In a few week's time the LDC team will be travelling up to Manchester for BCSC on 14th & 15th September.
Matthew Hopkinson, Chris Fowler, Nelia Vateva, Lucy Stainton and Ronald Nyakairu will be there to answer any questions that you may have.
Footfall and the SmartStreetSensor Project
You can speak to Matthew or Chris about the SmartStreetSensor Project and see if any of your stores or assets qualify for the most comprehensive footfall research project to date. Here's a quick look at the Footfall Dashboard in action:
Occupiers
Or you can speak with Lucy or Ronald to see which of your stores or assets are in improving, stable or weakening locations and what their relative Health Scores are. We can show you this in 5 seconds (see below)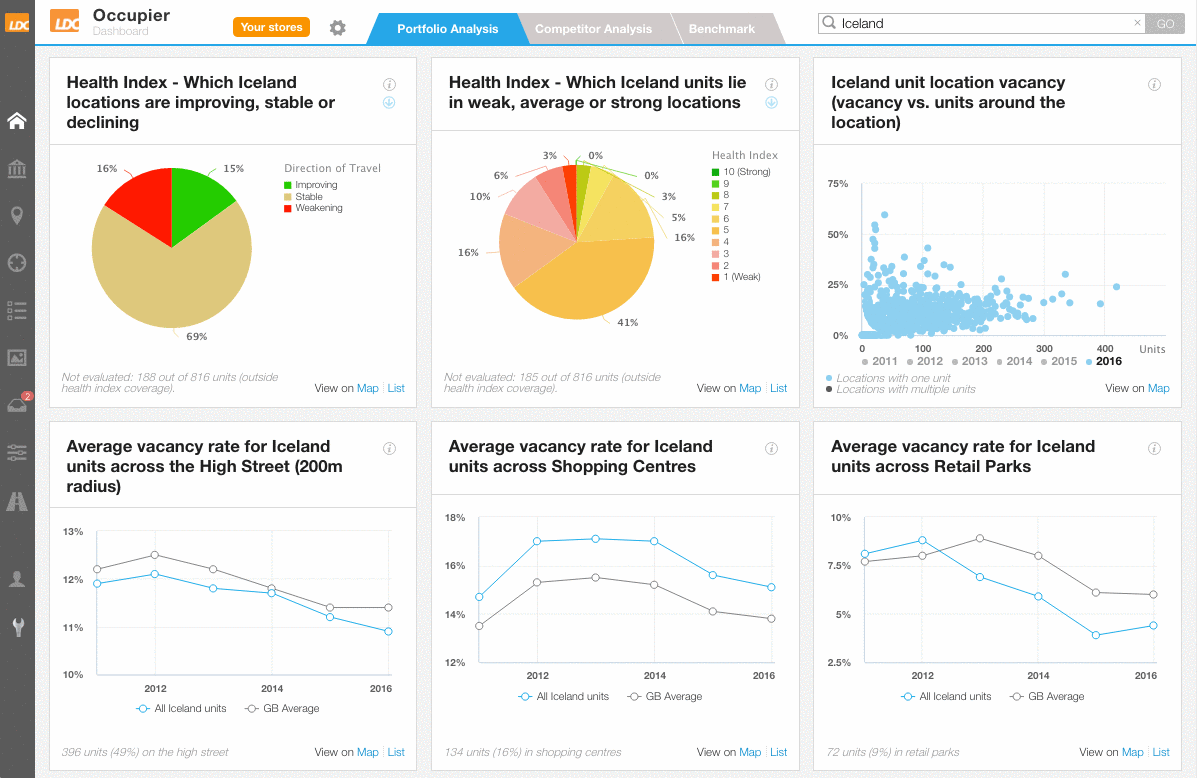 Investors, Landlords and Financial Services
Nelia will be available to show you how your assets benchmark to regional and national trends as well as your competitors using the Investor Dashboard.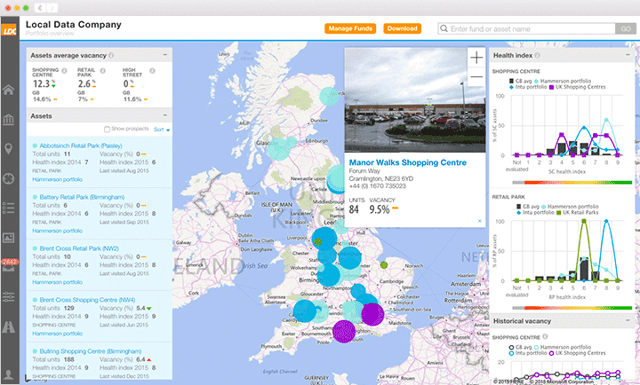 So feel free to book some time to speak with us, or simply join us on Stand 76.
We look forward to seeing you at the event.