August 14, 2019
It's safe to say that since their introduction into the UK market, Britain has fallen in love with discount supermarkets. After the financial crisis in 2008, the discounters' 'high quality, low price' model was exactly the tonic the British people were craving. With purses tightly squeezed and brand loyalty waning, consumers wanted to buy quality food on a smaller budget and that is exactly what the discount grocery stores allowed them to do.
Last year saw Tesco throw its hat into the discount ring, announcing a new brand called Jack's. Almost a year on, Jack's is operating a 10-strong estate, clustered around the midlands and further North, as can be seen from the map taken from our online insights platform, LDO.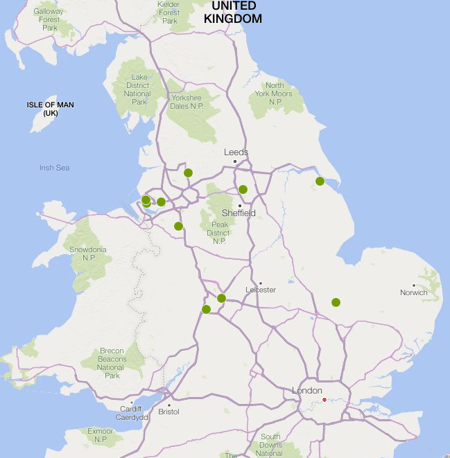 Figure 1: Locations of Jack's stores across GB. (Source: Local Data Company)
What is interesting about this expansion is that Tesco has targeted a region which has always been a high presence of ASDA and Morrisons stores; a similar tactic that Aldi and Lidl took when they first started their rapid expansion.
For Tesco, Jack's provides a very different type of expansion, a step removed from their prolific city-centre presence in the form of their smaller Tesco Express stores. These new Jack's locations are all large format, out-of-town units; although interestingly 9 out of 10 of these new stores are within 1km of an Aldi or a Lidl indicating that Tesco is tackling the German discounters head-on. We wanted to have a look at the current state of play to understand what Jack's is taking on.
ALDI AND LIDL
After years of impressive growth, Aldi and Lidl are now the second and third largest grocery chains in Great Britain, overtaking the traditional 'big four' comprising Sainsbury's, Tesco, Morrisons and ASDA.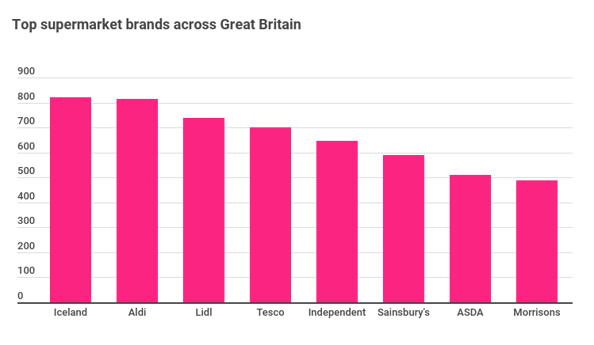 Figure 2: Estate size for the top 8 GB supermarkets by size. (Source: Local Data Company)
After opening its first UK store in Ireland in 1990, Aldi now operates over 800 stores across GB and announced that this year they are aiming to hit the 1,000 site mark.
Over the past 12 months (Aug 18 – Aug 19) Aldi has seen 3% growth which was focused predominantly in the South, with the South West, South East and London all seeing the highest percentage increases in units at 9%. This is reflective of how the appeal of discount shopping now spans across the nation, with families from various income levels wanting to save money on weekly groceries.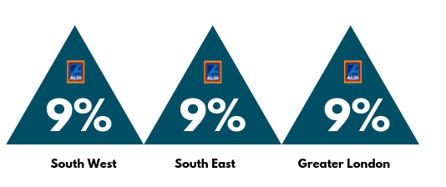 Figure 3: Percentage growth for Aldi across South West, South East and Greater London August 2018 - August 2019. (Source: Local Data Company)
Earlier this year, Aldi introduced an 'Aldi Local' concept, moving away from their traditional large format out of town sites, to slightly smaller, inner-city locations aiming to capture even more of the market; a strategy exactly the opposite to Tesco's plans for Jack's.
BUILDING LOYAL CUSTOMERS
Aldi and Lidl have both worked incredibly hard to earn an army of loyal consumers – no mean feat for consumers who value price the most when deciding where to spend their hard-earned cash. They have done this in a few ways; firstly, they have dealt with scepticism about the quality of their product range head-on with their advertising– a move which has certainly paid off.
Campaigns such as Aldi's 'Like brands, only cheaper' and 'Lidl Surprises' were open and honest, and showcased the quality of their product offering despite the lower price tag. These campaigns not only were clear about why customers should shop with them, but they didn't over promise so customers knew what to expect from the basic set-up in-store.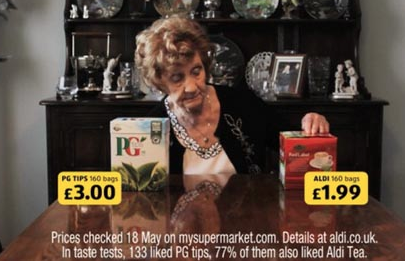 Aldi's 'Like Brands, Only Cheaper' campaign. (Source: The Inspiration Room.com)
Aldi also excels when it comes to product selection and most basic products found in the larger supermarkets can be found in Aldi with often, hilariously similar branding (such as Aperini -Aldi's version of the popular Aperol). Aldi is fantastic at knowing its customer and jumping on food and drink trends such as selling magnums of prosecco, gin crackers at Christmas and flavoured gins such as Aldi's Seville Orange and Persian Lime Gin which recently won an award at the Gin Masters event.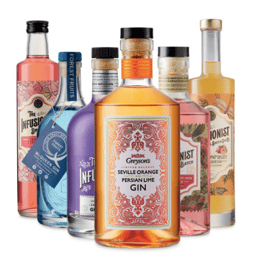 Aldi's 'Ginthusiast' flavoured gin selection. (Source: Aldi.co.uk)
Lidl too has excelled by curating a selection of high-quality wines. They even have their own grading key which serves to solidify the notion that they are experts in this field. Lidl has received multiple awards for its low-cost wine selection and currently holds the Wotwine 'Supermarket wine retailer of the year award' for 2019.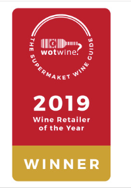 Lidl's Wine rating system. (Source: Lidl.co.uk)

What is fascinating to watch here is that whilst Tesco rolls out a new out of town value concept across the Midlands and the North, Aldi and Lidl are taking an opposite approach and are expanding into smaller units in city centres and further across the south of the country. These changes in strategy are resulting in the gap between where and how these brands are operating becoming smaller - both catering for the inner city groceries and the out of town value shoppers.
It's still very early days for Jack's and too soon to make too many predictions about a brand finding its feet in a fiercely competitive market. What is clear is that Jack's needs to find its niche – focusing on British provenance is not enough to steal customers away from the German discounters. Product quality and selection alongside price is what will make the difference as we head into more uncertain times for the economy.