May 20, 2019
The palettes of restaurant-goers appear to have changed dramatically over the last three years. Back in 2016, Local Data Company data showed that the fastest growing cuisine at that point was American/Burger restaurants (chains like TGI Fridays, Gourmet Burger Kitchen, Byron among other burger restaurants and steakhouses) but the scene has changed significantly since then. In 2019, American restaurants have fallen to become one of the fastest declining restaurant categories highlighting the nation's changing tastes, but also the saturation that took the bite out of the burger market.
The public awareness of world cuisines now extends far wider than just the standard Chinese, Indian and Italian options of yesteryear. A quick search on Deliveroo delivers a mouth-watering array of colourful dishes from Japan, Hawaii, Vietnam alongside the classics.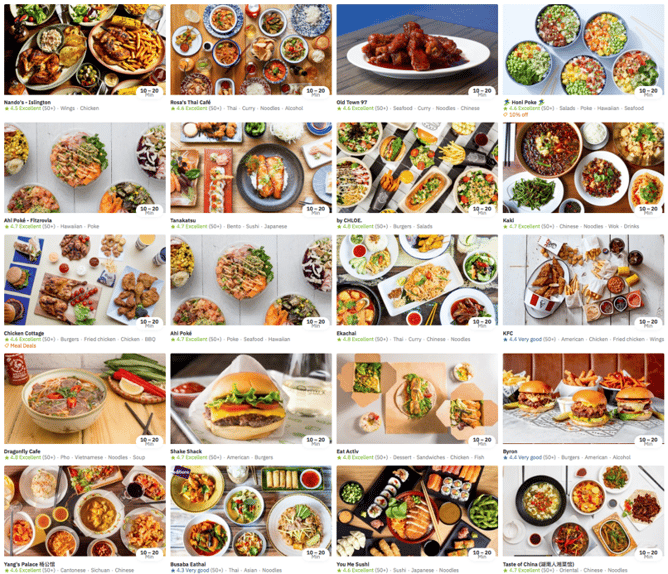 Figure 1: A small selection of the wide range of options on Deliveroo (Source: Deliveroo)
Fastest growing restaurant categories
In 2018, the fastest growing restaurants were Japanese, Asian, Turkish, Mediterranean, Lebanese, African and Greek with Vegan and Vegetarian restaurants bringing up the rear as the plant-based lifestyle becomes more and more mainstream.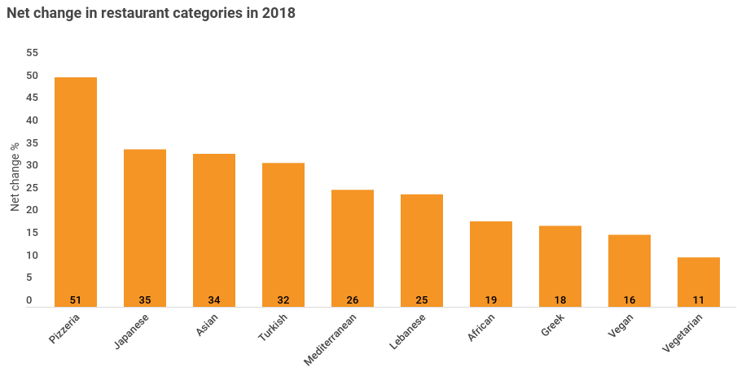 Figure 2: Net change of units in top 10 fastest growing restaurant categories in 2018 (Source: Local Data Company)
The vast selection of options we now benefit from when looking to dine out is part due to the increased immigration to the country, where a range of diverse cultures showcase a range of national dishes. This is most clearly seen when we look at the area of New Malden – the Surrey suburb sometimes branded as 'London's Little Korea' due to it housing the largest Korean population in Europe.
A very New Malden
The influx of Korean residents to the area has led to an abundance of authentic Korean restaurants catering for both migrants looking for a taste of home and locals wanting a taste of an exciting new cuisine from the Far East that they may not yet have tried.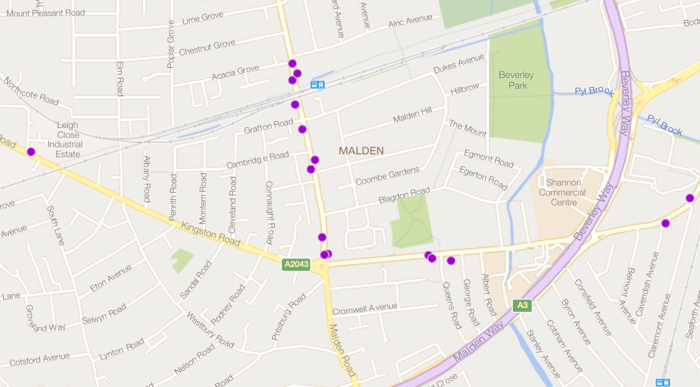 Figure 3: The locations of the 16 Korean restaurants found in New Malden (Source: Local Data Company)
The 16 Korean restaurants available in New Malden, makes up 50% of all restaurants in the area, so it is clear to see the link between an increase in a nationality and the restaurants likely to open up.
The desire for different
The restaurant and casual dining sector has in recent years seen a fall in chain brands, but an increase in independent businesses. As independent businesses tend to be more agile, they can adapt faster than chains to trends in the food and beverage industry and can satisfy customer demand faster. With 30.6% of restaurant multiples being Italian eateries, there is a clear oversaturation in the market and customers are growing tired with the pizza, pasta, panini options – shown by the 3.6% fall in Italian restaurants throughout 2018 and by the challenges that Prezzo, Jamie's Italian and Strada have all faced. However, some brands have managed to weather this particular storm, with PizzaExpress and Bella Italia showing that there is still some demand for Italian food.
Health conscious eating and the meatless market
The healthy, unprocessed nature of some world cuisines is another factor contributing to their increase in popularity. Looking at Japanese food as an example, sushi is a quick, healthy dish to go, and as the British population become more health conscious, this cuisine is becoming increasingly popular. This has resulted in a 7.3% rise in sushi restaurants in the last year.
As many reduce or indeed, totally cut out meat and other animal products from their diets due to environmental concerns, animal cruelty and health reasons, Vegan restaurants saw a staggering 51.6% rise in their number of units across GB throughout 2018. Many are now looking for interesting ways to increase variety in their diets and experimenting with foods from around the world can be a way to bring new flavours into a meatless diet.
Fastest growing restaurant brands
Figure 4 outlines the restaurant brands that have seen the highest percentage growth in number of units in the last 12 months (May 2018 – May 2019).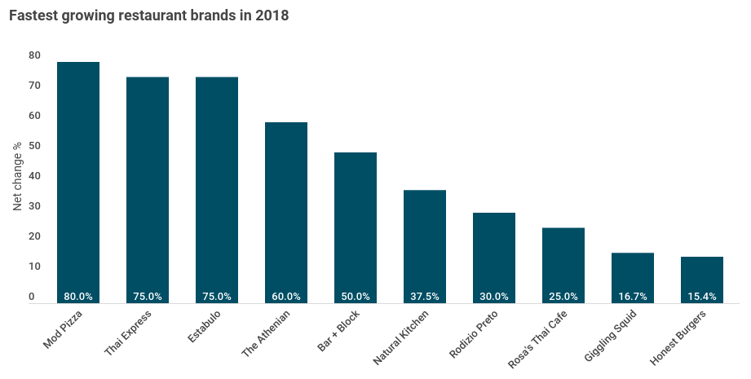 Figure 4: Fastest growing restaurant brands in the last 12 months (Source: Local Data Company)

Brazilian, Greek and Thai cuisines all feature on the list of the fastest growing restaurant brands. The chain Thai Express expanded from 4 to 7 units within 12 months and the restaurant now features predominantly in shopping centre units and food and retail parks with units in both Wembley's and Croydon's Boxpark.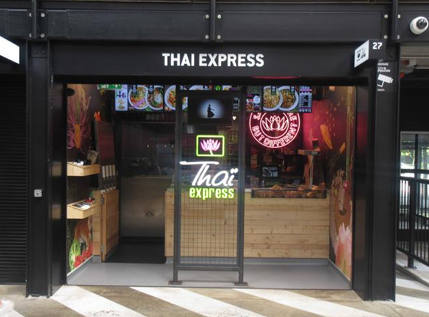 Figure 5: Thai Express, one of the fastest growing restaurant brands across GB, located in Boxpark Wembley (Source: Local Data Company)
Up-and-coming cuisines
When we look at the 'niche' cuisines in GB i.e. restaurant categories with less than 100 units across the country, we can gain an understanding of what the up-and-coming national food trends are.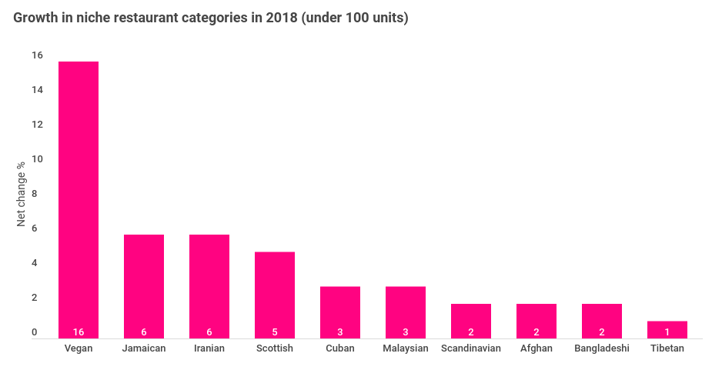 Figure 6: Net change of units for restaurants with less than 100 units in 2018 (Source: Local Data Company)
Although vegan restaurants top the list, Jamaican and Iranian restaurants also performed well in 2018, both with net increases of six units over the last year. The bold, fiery flavours of Jamaica appear to be a hit with restaurant-goers with restaurants of this type seeing a huge 71.4% increase in the number across GB.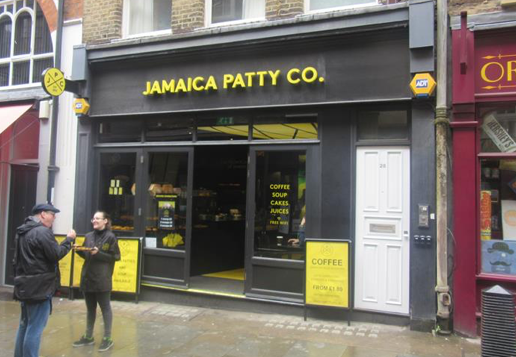 Figure 7: Jamaica Patty Co. located on New Row in Charing Cross (Source: Local Data Company)
With multiples struggling in recent years and many chains consolidating their portfolios, the vacant units they leave behind are perfect for up and coming independent restaurants to come in and reoccupy.
Across all categories in retail and leisure we have seen a trend whereby customers are searching for a combination of a unique experience and value for money. New independent restaurants offering world cuisines are exactly what restless consumers are looking for in the leisure industry. I believe that independents will continue to reoccupy space vacated by closing multiples, thus giving restaurant-goers much food for thought when deciding on the wide-ranging options for dining out. After all, variety is the spice of life.