July 25, 2017
Data from LDC's quarterly Dynamic Location Intelligence Bulletin (full version sent to all customers of LDC) has shown that growth across all Retail categories and location types market slowed right down and in many cases, started to reverse in Q2 2017.
Overall activity levels of openings and closures dropped to their lowest in three years as net changes in numbers of stores sank into the red in May and June this year and more stores closed than opened. The Convenience, Leisure and Service retail categories all started Q2 2017 with net growth, but by the end of the quarter, they had all joined Comparison Goods retail in net decline. The Comparison Goods retail category has experienced difficult times over the past few years and since 2012 has lost about 10,000 stores net.
Town Centres, Retail Parks and Shopping Centres all ended the quarter with a net decline in store numbers, with Town Centres (which had been experiencing growth since October 2016) sinking the deepest back into the red. The growth that Independent businesses enjoyed over the past nine months came to a sharp halt at the end of Q2 2017, however they remain in net growth for the quarter as a whole. Multiples experienced decline for all three months of Q2, after experiencing moderated growth in Q1 2017.
The story for vacancy rates is also a reversal in improvement. After two straight years of gentle improvement, in Q2 2017, it started to creep back up again. However, the impact of this should not be overestimated, as it shifted from 10.9 to 11%, a very minor increase of 0.1% which brings the vacancy rate back up to where it started at the beginning of the year. The reason for this overall increase was likely to do with a 0.2% increase in the Retail vacancy rate, brought on by the decrease in activity levels mentioned earlier.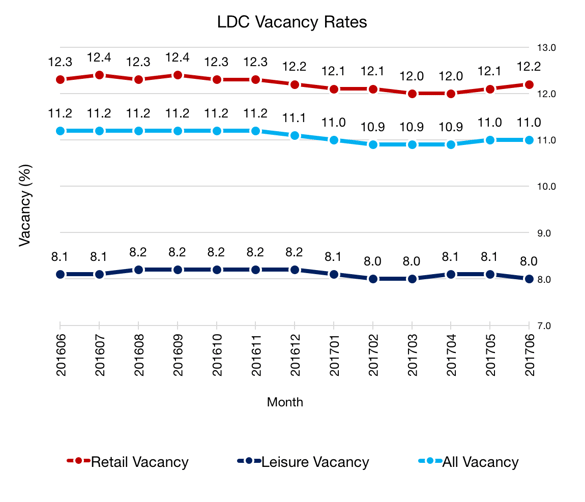 Figure 1: GB vacancy rates. (Source: LDC).
We'll be keeping a very close eye over the next quarter of this year to see whether this story of decline all round is just a mid-year slump, similar to the slump in 2016 or whether it indicates a turn in the direction of the market. For access to more data on Retail and Leisure across GB, apply for a ticket to our 16th Retail and Leisure Trends Summit by clicking this link at which we will reveal similar data for the whole of H1 2017.