A new report published today, looks at the growth of the supermarkets and the discounters from 2010 - 2015.
The report analyses growth by fascia and by town and identifies how and where the main stream supermarkets have seen growth in competition and thus loss of market share as the discounters have opened up around them.
Whilst the number of supermarkets grew by 33% in the last five years, the discounters have grown significantly faster at 52%.
We've created an infographic which shares some of the key findings from the report:

The full report includes: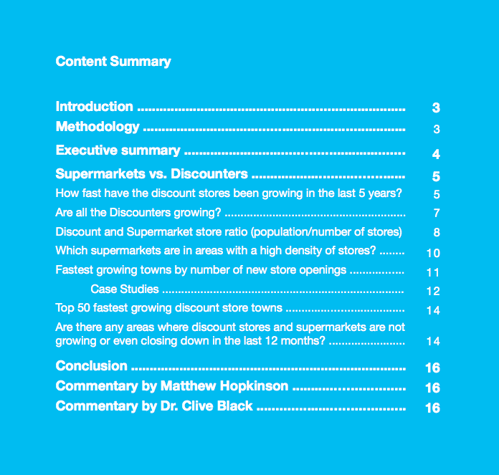 If you are interested in purchasing the full report for £1750 + VAT please contact: sales@localdatacompany.com