Our latest report titled In the balance, looks at the health and trends in the Retail and Leisure industry from the first half of 2016.
The report begins by looking at the current UK Economy, especially in light of the Brexit decision in June. It then focuses on the Health of the Retail industry across Great Britain in terms of vacancy rates by retail offer, location type and geography, as well as persistent vacancy levels.
In the second half of the report, we look at the latest openings and closures activity for both independent and multiple retail and leisure occupiers across Great Britain.
We've created an infographic which shares some of the key findings from the report:

The full report includes: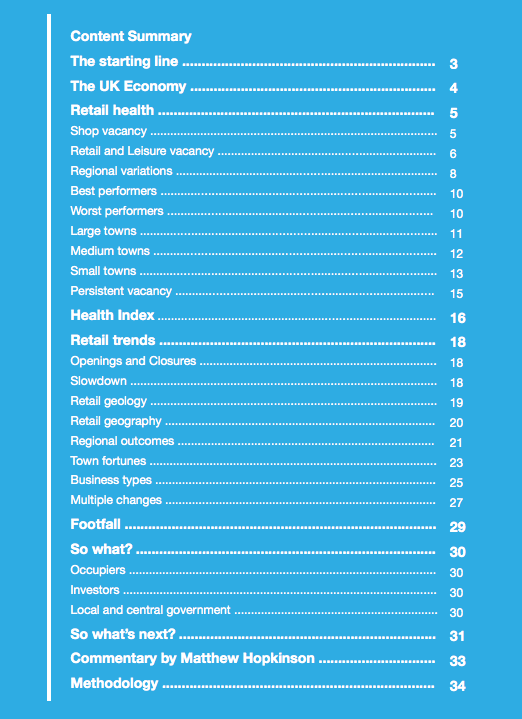 If you are interested in purchasing the full report for £1750+ VAT please contact: sales@localdatacompany.com