April 15, 2021
We are delighted to announce today that we have acquired the On-Site Research business.
On-Site Research specialises in in-store data price and promotions data collection across a variety of retail sectors. This acquisition will significantly increase the size and capabilities of our field research team, who now will not only be collecting the market-leading retail location data that we are known for, but also in-store insights.
We are really excited about the expertise we will be bringing into the business, which will enable us to offer a host of new services:
Price and promotion analysis

Observational research (including mystery shopping)

Retail auditing

Customer satisfaction and loyalty tracking
Click here for more information.
We have always been a huge champion of the physical retail market. As we move out of the pandemic, our overarching mission is to support all stakeholders through its reopening, regeneration and reimagining. Expanding our range of insights is a critical step in this, enabling us to provide detailed, accurate and timely data on top-level market trends, as well as in-store price and promotions insights.
A statement from our CEO, Barnaby Oswald:


"We are thrilled to be bringing the On-Site Research business and its market research expertise into the Local Data Company fold. The acquisition will allow us to collect valuable in-store insights which can be layered onto the market-leading retail location data that we are known for. The capabilities that On-Site Research bring to LDC perfectly complement our current strengths and match our exacting standards for data accuracy.
It is impossible to ignore the massive acceleration of recent high street trends during the pandemic – however we believe that the demand for accurate data and insights will be greater than ever as the full impact plays out and this acquisition both enables us to capture the increasing velocity of change and further demonstrates our commitment to supporting the sector.
Going forwards, we will be able to report both on in-store trends and market activity across the retail and leisure landscape to build a fascinating picture of how the sector evolves post-covid. I would like to take this opportunity to provide a warm welcome to all the On-Site Research clients and employees."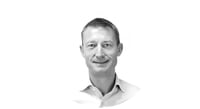 Please get in touch if you are interested to learn more about our new range of services either by emailing team@localdatacompany.com or via the button below.