July 6, 2021
The continued easing of lockdown measures raises questions around retail recovery, mainly 'how': how has the pandemic affected retail, and how can it recover?
In our new 'bouncing back' series, we assess the impact of Covid on different retail sectors and explore how they might bounce back. This week, we look at how restrictions on travel have affected trade across Britain's transport hubs.
The announcement of the first lockdown in March 2020 brought with it restrictions on domestic and international journeys: for much of the pandemic, travel was discouraged unless essential. With the advent of home working, cities grew quiet as worker footfall plummeted. Trade across Britain's transport hubs- Tube stations, rail stations, airports, coach terminals- slowed significantly.
At the time of writing, restrictions are still in place, the date for lockdown easing having been pushed four weeks forward to the 19th of July in response to variants and rising cases. We won't see the full impact of the pandemic on retail for some time, but the data we already have is full of clues. We looked at the top 10 Tube and rail stations by entries and exits across GB, and their surrounding areas, to gain a picture of how COVID-19 has affected transport hubs and what we can expect to see as we continue to move out of lockdown.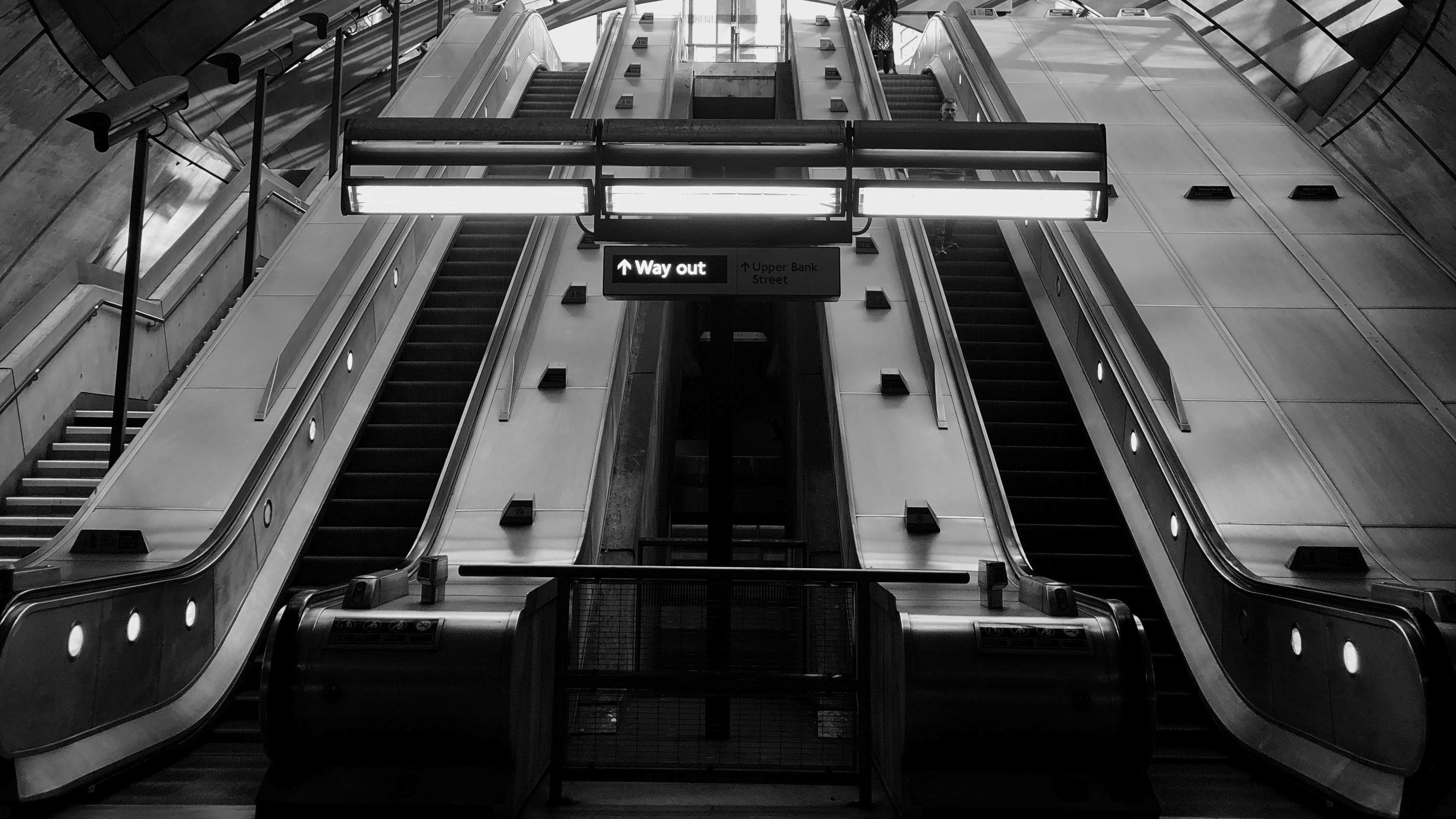 Photo by Sahil Malik on Unsplash
Before the 23rd of March 2020, three days before lockdown measures officially came into effect, the top 10 transport hubs had already benefited from overexposure to what would become essential retail categories: beauty products, convenience stores and supermarkets. These categories rely on impulse purchases and on-the-go shopping from travellers, and the high levels of footfall associated with a busy station.

Across other UK location types, a high proportion of 'essential' retailers was associated with resilience- town centres with a higher proportion of essentials than the GB average of 17% tended to see lower vacancy rates over the pandemic. The top 10 transport hubs had a 19.1% proportion of essentials; again, above-average. However, transport hubs may not have felt the benefit of an above-average proportion of essentials. Many essential shops within transport hubs remained closed during lockdowns because there wasn't enough footfall to justify opening. This was particularly the case in and around London Liverpool Street station, an area heavily reliant on commuter footfall; brands such as M&S and Sainsbury's remained temporarily closed.

Transport hubs significantly over-index on leisure retail at 51.7% compared to a GB average of 25%. At the top 10 stations, these are mostly takeaway food shops, coffee shops and fast food takeaways. They rely on business from customers grabbing a quick bite to eat before they travel. Retail in transport hubs relies on travellers, and the high footfall and last-minute purchases that come with them. The travellers simply haven't been there.

Over the pandemic, other town profiles benefitted from having a higher proportion of independents than the GB average of 65%, due to the rise of shopping local and growing trends around supporting independent businesses. The top 10 transport hubs only have a 35.6% proportion of independent retailers. Retail space in these locations typically comes at much higher rents due to stations being prime locations for brand visibility. However, if most shops at transport hubs remained closed anyway, a higher number of independents arguably wouldn't have made a difference.
The top 10 transport hubs saw a 6.7% change in vacancy rate, compared to 5.0% for shopping centres, 2.9% for retail parks and 2.1% for town centres. This is what we'd expect to see, given the sharp drop in footfall seen at stations.

In terms of net change in units between March 2020 and June 2021, some categories saw an increase. For example, the number of takeaway food shops increased by 7 across the 10 stations analysed. Operators such as Wasabi and Pret have been opening in transport hubs despite closing sites elsewhere. This suggests that these brands believe in the future of these locations and are banking on their recovery post-Covid. They have also supported their physical retail estate with moves such as replicating their offer online and introducing subscription services, which provides them with the stability to open in locations that show potential.
In September 2020, after non-essential retail reopened but before the tier system, the top 10 transport hubs saw a slower rate of reopening than the 83% GB average. Only 44.3% of the brands that were allowed to reopen decided to reopen sites in transport hubs. Most brands prioritised reopening in non-transport locations- it would have been more challenging to keep businesses open and justify outgoings on rent at stations.

In terms of business type, a greater proportion of independents reopened, 56.4%, in the 10 travel hubs. This is likely because many independent retailers rely on a single store for revenue, so may have reopened despite weak footfall, as opposed to bigger brands who would have been able to pick and choose which of their locations to reopen.
Because of restrictions on international travel, airports were strongly affected by Covid. Even airports that remained in operation during 2020 saw falls of up to 99% in passenger numbers compared to 2019 (Source: Pragmatist).

For airports, we looked at retail categories across the top five UK airports: London Luton, London Heathrow, London Gatwick, London Stansted and Manchester. Brands closures at airports during the pandemic included those that had gone into administration such as Cath Kidston and Carluccio's. The most prevalent openings were National Car Parks, with 10 openings across the top 5 airports and MAC Cosmetics, with 7 openings. Dixons closed all their travel stores, although WHSmith reportedly plan to occupy those spaces off the back of their acquisition of US electronics brand InMotion. Again, this suggests that some brands are optimistic about the recovery of transport hubs.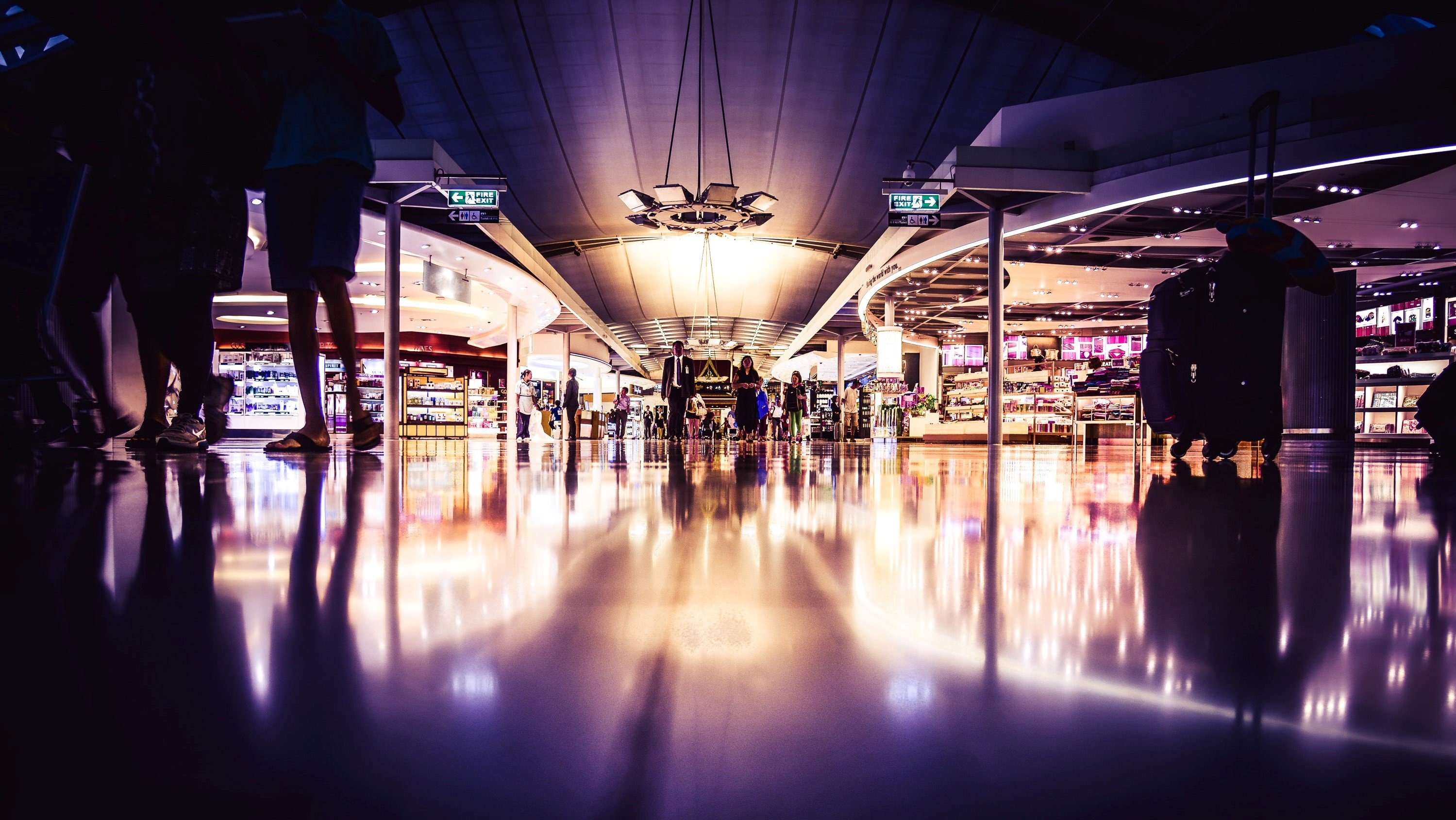 Much of the data we saw from transport hubs won't come as a surprise; high vacancy rates, for example, aren't surprising with the massive reduction in commuter and tourist footfall over the pandemic.

Brexit could impact airport retail almost as much, with tax-free shopping and VAT refunds coming to an end on all goods except for alcohol and tobacco. Luxury brands both in transport hubs and tourist-frequented areas, which attracted international customers looking for tax-free shopping, are also affected by the change.

The future is still uncertain- given the changing red, amber and green lists for UK travellers, the delay to restrictions lifting and the appearance of variants possibly causing further delays to the roadmap out of lockdown, we are not sure exactly what the timeline will be for recovery.

However, we are already seeing some clues in the form of brands such as Pret and WH Smith investing in space inside transport hubs: there are some who believe in a bright future for these locations. There is already talk around staycations this summer: with the situation around international travel likely to remain uncertain, more of us may be taking breaks locally, which is likely to provide a big boost for the nation's rail stations in particular. And a return to travel will likely come with a return to the on-the-go purchasing habits that characterise travel retail. Retailers in airports and stations may have felt the impact of Covid especially strongly, but there is a tangible thread of optimism for the future.